The global fitness industry is booming. According to Statista, revenue is set to grow from $6.99 billion in 2022 to $9.83 billion in 2026 at an annual rate of 8.9%. Without a doubt, what influences this rapid growth is the wide adoption of online fitness and wellness apps since early-2020.
With that in mind, gyms that offer not only their brick-and-mortar facilities but have also launched a fitness app, and access to virtual classes can expect a bright future.
This doesn't mean, however, that they can rest on their laurels and see new gym members come in on their own by the thousands. Competition is high, which is why you need to have a strong gym membership growth strategy in place. We discuss how in the following piece.
How to sell fitness memberships – target markets and strategy
A clearly defined growth strategy is critical for any business wondering how to sell gym memberships. Knowing your target users is an essential part of this. Thanks to this, you can focus your services on those customers, giving them more of the things they like. That creates engaged members who are less likely to leave.
Knowing your target group well also helps with marketing. When you understand your gym members' characteristics and interests – and know which services they like – you use that information to adjust your offer and shape marketing campaigns targeting similar individuals.
When you're devising a strategy for how to sell gym memberships, the following audience data will help:
What kind of clients stay with you the longest? Ultimately, you want loyal customers you can count on as they help your bottom line, giving you an almost-guaranteed income every month.
What are your most popular classes? If a particular session or coach consistently draws a crowd, it could be a selling point that encourages new faces into your gym.
How often do your customers visit your gym? Client satisfaction is closely linked to how regularly they use your facility.
What's the average age of your members? If your gym appeals more to people in their 50s, it's a safe bet that the best way to reach your target audience is by email or Facebook. If your clients are younger, it makes more sense to market to them via Instagram or TikTok. Consider this while deciding on where and how to sell gym memberships.
Where are your members in their respective fitness journeys? Knowing this gives you more chances to offer them the right support at the right time, helping them stay motivated (and increasing their lifetime value).
If you use gym management software (GMS), you can start gathering this type of data. Over time, you'll be able to keep track of your members, as well as your employees and their schedules. Click here for more on the best gym management software.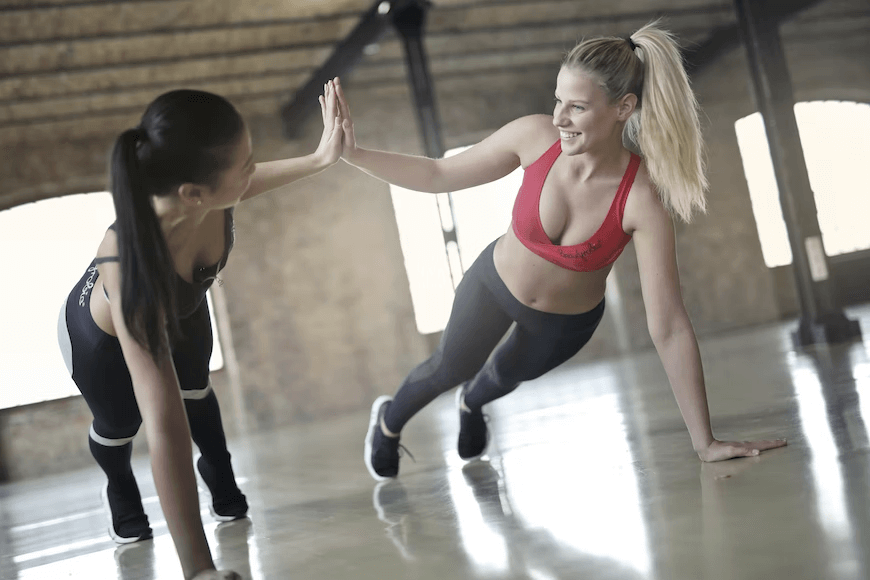 How to increase gym memberships – five tips
Here are some further pointers on how to sell more gym memberships.
Create an effective gym sales pitch
Your sales pitch starts the moment potential members walk through the door (or visit your website). The personal touch goes a long way. It means being attentive, learning about the individual, and providing information that's genuinely useful to them, rather than delivering what feels like a generic sales pitch.
The aim should be to build rapport right from the get-go. Find out about customers' fitness goals and their past experiences. With this information, you can tailor your gym tour, showing them areas of the facility that are relevant to their objectives.
Next, you can try to provide a membership solution that's personalized. When it comes to talking about price, give them two or three options and focus on the value of each. How will each package help them achieve their goals?
Finally, when the time comes to close the deal, try to create a sense of urgency without being too pushy. A limited-time special offer or free trial can be an effective way to get them to agree to use your services. After all, no one likes to feel like they might miss out on a good opportunity.
Read also: How to create a bulletproof fitness marketing strategy?
Adjust the sales offer to the individual needs of each customer
Here are just some of the ways needs vary amongst your customers:
Fitness goals – while some people want to lose weight, others may want to build strength, recover from injury, or improve sports performance (to name just four examples).
People train at different times – either through preference or just to fit in with their schedule.
Training frequency – some members will work out more regularly than others.
Training preferences – while some customers will be happy working out alone or at home, others may need the guidance of a personal trainer, or feel more motivated in a class environment.
Given all these variables, it's a good idea to make your sales offer flexible. Should someone who trains on their own late at night twice a week have to pay as much as a member who attends five classes a week during peak hours? Probably not, so having a number of different packages available can help to cater to these different needs. The same goes for adjusting your offer to your clients' various schedules. Consider different times of the day and trainer availability, and aim to fit the sweet spot.
Read also: 6 Effective Ideas to Engage Former Gym Members and Improve Gym Membership Retention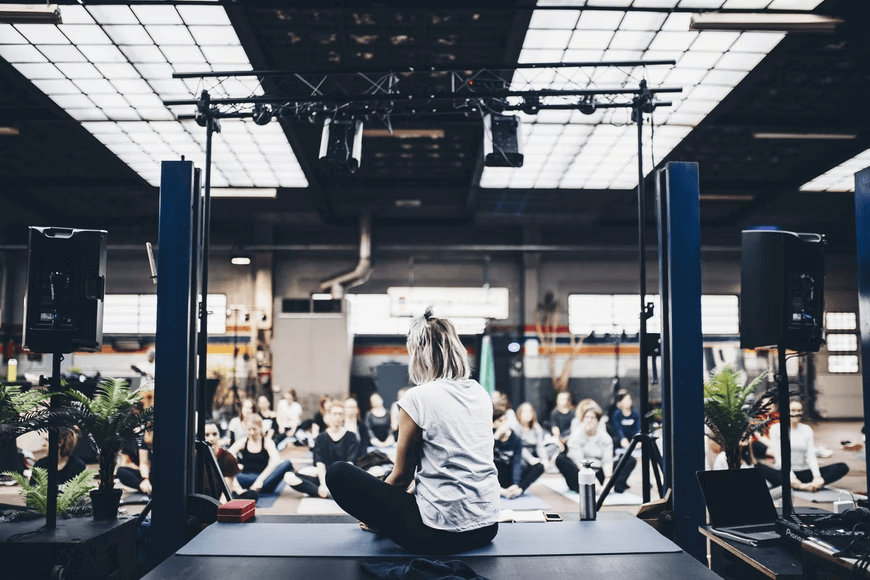 Offer both online and offline classes to appeal to more clients
COVID-19 lockdowns accelerated our adoption of technology, especially when it came to online training and workout apps. And even though gyms have opened up again, a lot of people have found virtual fitness classes more time efficient and convenient than making a trip to a brick-and-mortar facility.
So it makes sense to offer online training in addition to traditional in-person services, if you're wondering how to sell more gym memberships. It's great for convenience, but it also means members can take your services with them if, say, they go on holiday or have to travel for business.
A virtual offering can also help you broaden your client base to people outside your gym's catchment area. Gone are the days when your membership is limited to people who live within easy reach of your gym.
Naturally, the cost of fitness app creation needs to be considered. If you're on a tight budget, you could keep virtual classes simple, streaming them via live conference software. For larger operations, it may be appropriate to offer more sophisticated, interactive modules with live and on-demand classes leveraging IoT device connections. This is possible with good gym management software. Off-the-shelf gym management platforms certainly have some limitations when it comes to available features. If you decide to build custom software, you'll have the freedom to develop your online services so that they align with your business objectives (as well as your gym's members' needs).
Consider implementing the 'Prescriptive Model'
Often, people have a specific goal in mind when they join a gym. It may be to lose a certain amount of body fat before their wedding day or to be able to improve their fitness so they can run 5k on the treadmill without stopping. If you can help individuals achieve their goals, they're going to be happy and loyal clients who recommend your services to their friends and family.
The 'Prescriptive Model' is a coaching tool that's effective in goal setting and evaluation. It starts by defining the client's goal —  we'll call this 'point B'. Let's imagine our client wants to be able to run the above-mentioned 5k on the treadmill in one go.
Now you establish where they're starting from — 'point A'. Let's say that our client can run for a minute before he has to stop to catch his breath. It's the coach's job to prescribe the best course of action to help the client get from points A to B.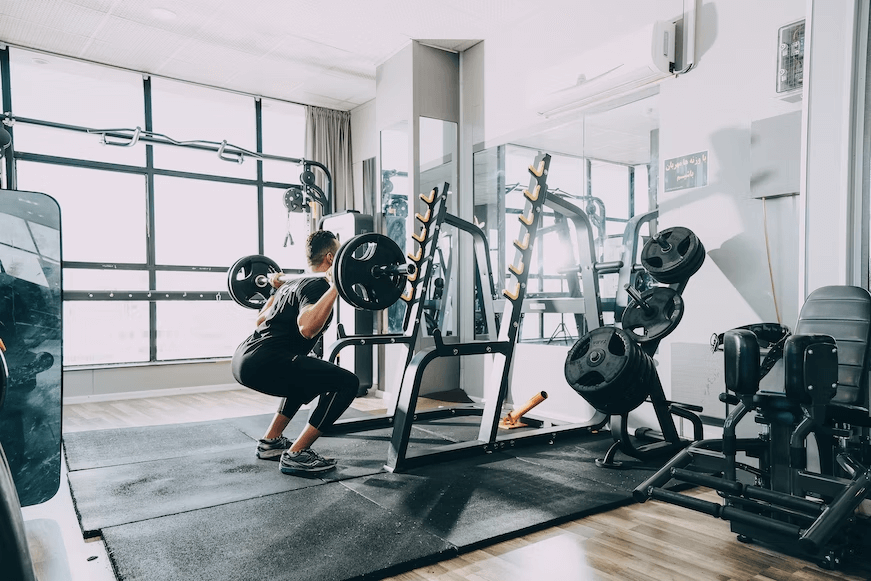 In our example, the coach might suggest three 20-minute interval sessions each week, where the client alternates between steadily increasing periods of running with walking recoveries. It would be complemented by a program of leg strength and mobility drills designed to improve running form.
By providing your client with a method to achieve their goals in the shortest amount of time, you've given them a compelling reason to buy your services.
Create a referral program
No answer to the question, 'how to sell fitness memberships?' would be complete without mentioning word-of-mouth marketing. It's powerful; in fact, 64% of marketers agree that it's the most effective form of marketing.
You can boost your word-of-mouth marketing by offering rewards to loyal customers who recommend your services to their friends and family. A points-based reward system or a premium membership are just two ways you can inspire your customers to get involved (although, of course, you'll need to offer an excellent level of service, too). But when customers like what you offer, they'll happily refer you to their family, friends, and even strangers, both online and in real life.
Read more: How to choose the best fitness app development company?
How to sell corporate gym memberships?
When it comes to how to sell corporate gym memberships, there are a few differences from what we've described earlier.
The main distinction is that you need to appeal to two types of clients; one is the person responsible for managing employee benefits on behalf of the business (most likely, someone in the HR department). The other is the business's employees, or put another way, the people who'll end up using the gym.
Bear in mind that it's common for HR representatives to ask staff what they want from a gym before they evaluate membership options.
Here are some more tips on how to sell corporate gym memberships:
Offer higher discounts for businesses that add more employees to the corporate gym plan. Private healthcare companies use 'bundles' like this to good effect.
Introduce multiple plans. As we've seen, gym goers want different things from their membership and corporate customers are no different. Try to show potential business clients you're flexible enough to appeal to all their employees.
Give employees the option of adding friends and family to their memberships. This helps to grow your client base beyond the business you're selling to.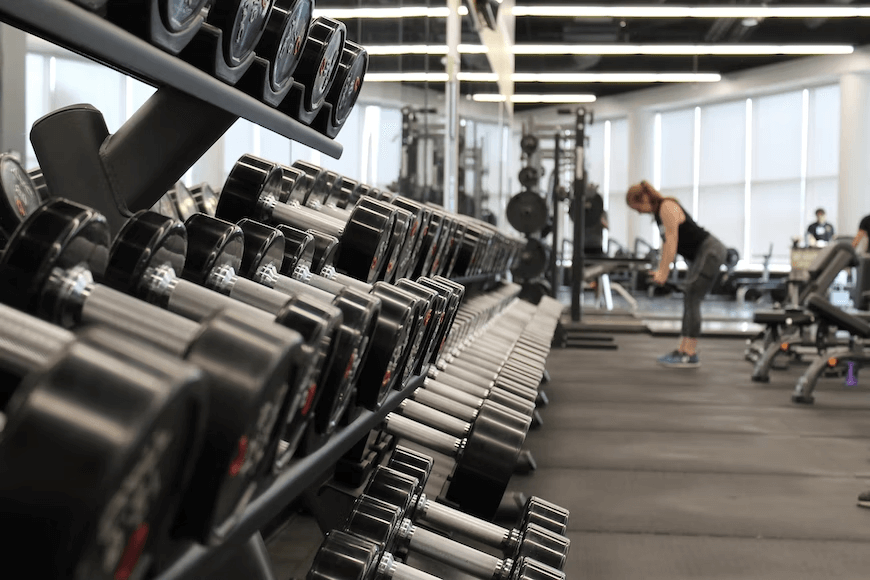 How gym management software can help you sell more memberships?
Anyone considering how to sell fitness memberships should consider using a GMS. Here are some of the ways it can help in your membership drive:
It helps you digitize your sign-up process, making it as easy as possible to onboard new customers.
It makes it easy to evaluate the data you collect from your members. For example, the classes they take, how they found you, or their fitness goals. With this information you can market your business effectively, capturing leads who are more likely to convert.
It helps you personalize your marketing communication to existing members and offer them services such as online classes, which boost customer satisfaction and, ultimately, retention.
A good GMS will also help you automate your lead management, making it easier for your sales team to follow up with potential customers and guide them through the sales funnel.
Read also: How To Increase Gym Revenue In the (Post) COVID-19 era?
How to sell more gym memberships? – summary
For any fitness business, the question of 'how to sell more gym memberships?' is one of the most important.
It starts with a clearly defined growth strategy, i.e., one that's built around a detailed understanding of your target audience. Answering these questions can provide you with data points to use in your marketing campaigns:
What type of client stays with you the longest?
What's their average age?
Where are they on their fitness journeys?
How often do they visit?
What services do you provide that most resonate with them?
Then it's about creating an effective sales pitch along with a personalized membership offer that takes into account each client's individual fitness goals and training preferences.
You should also consider offering online classes, implementing the Prescriptive Model to help clients achieve their specific fitness goals, and creating a referral program to reward customer advocacy.
Gym management software (custom, developed by a fitness app development company, or a ready-made one) can help with all of this. Not only will it give you a platform on which to store and analyze your member data. It can also boost your team's efficiency and put you in a better position to respond to the ever-changing fitness industry landscape.
Dos and don'ts of building online fitness applications
Best design practices to help you strengthen your brand!
Get your free ebook