It's no exaggeration to say that the online fitness business niche is soaring. According to the World Economic Forum research, fitness apps have grown by nearly 50% in the first six months of 2020 alone.
And there are no signs of stopping. Until 2028, the global market size is expected to keep growing at an annual rate of 21.6%.
Not only does technology help gyms and personal trainers survive tough times, but it also helps them thrive: Moving a fitness studio online results in increased customer engagement and business growth.
If you've been thinking about entering the space of online fitness, the time is now.
To help you make informed business decisions, in this article, we'll analyze the pros and cons of off-the-shelf fitness solutions and juxtapose them with custom-made workout apps.
What are the pros of ready-to-use fitness web apps?
The pandemic has spurred growth in online personal training offers. With brick-and-mortar gyms getting closed, the gym operators were left with no choice but to work with clients online.
Personal trainers and fitness companies flock to live streaming service providers or go for ready-to-use, customizable applications. Even those skeptical of technology are suddenly discovering that running a successful online business is feasible.
But, the chance to survive the covid storm is only one of the benefits the off-the-shelf solutions offer. There are more reasons behind their popularity:
1. Low entry threshold & faster ROI
Those tools are usually subscription-based, so the initial investment needed to kick-start your online coaching business is relatively low. You also skip the whole app development process and shorten the time to market. You don't have to develop apps for various platforms using fitness mobile app development services, web app development services, and so on. So, by choosing an off-the-shelf fitness solution, you generate revenue faster.
Eliminating the fitness app development cost lowers the entry threshold. It's an advantage, but there's also a downside to it: Your competition is likely to use a similar tool, offering their clients a similar customer experience.
Also, keep in mind the hidden costs of such off-the-shelf software, like higher subscription plans for users with a large user base.
All in all, off-the-shelf tools are a great starting point for a personal trainer only about to enter an online fitness space.
If you are a personal trainer with little business acumen, you may choose to wait for your online coaching projects to take off before you consider working with clients within your custom-made workout apps.
Read also: What is an athlete tracking system?
2. It's easier to start an online fitness business
If you're only starting as a health and fitness entrepreneur, selecting a ready-to-use online solution saves you much decision-making.
It takes away deciding on everything that makes a great in-app user experience: a tech stack, menu structure, user flows, payments, and a notifications setup. Those details make or break an app. They require expert knowledge of a team specializing in digital product design services.
Not having to worry about them gives fledgling online entrepreneurs time to learn the tricks of the trade that come with the new territory:
Quality content production to engage clients online
Monetization tactics to earn satisfactory revenue of the workout plans
Marketing your online training sessions effectively to attract new clients
These are the aspects of running an online business you need to master to be ready to scale.
Top 8 advantages of bespoke software
What business benefits can you get from choosing to build custom software?
Read the article
3. Easy access to user reviews
Starting your online fitness business on a virtual fitness hub is an easier option. However, don't underestimate the choice. In the end, quality service is happy clients.
With such a proliferation of off-the-shelf solutions providers, you may want to consult review sites like G2Crowd, Capterra, or Serchen. These are reliable sources of user reviews and should help you select an option that best meets your business needs.
4. User familiarity works to your advantage
Most of the online fitness solutions available are similar. And there is a good reason for that. Humans like familiarity. It removes a learning curve for them. Instead of focusing on understanding a new feature, they can focus on solving their problems.
If users are familiar with an app, they can easily navigate around it. It gives a positive user experience and enhances engagement.
It's an important insight to bear in mind when developing your future workout app.
5. You can test before you commit
Off-the-shelf solutions often offer free trial periods so that you can test a solution before making a purchase. Make sure you make the most of the time.
Unfortunately, the trial periods are usually not long enough to verify if you get all the features required. For that reason, do your homework before you start the trial: Anticipate how you want your business to evolve and what features you're going to need.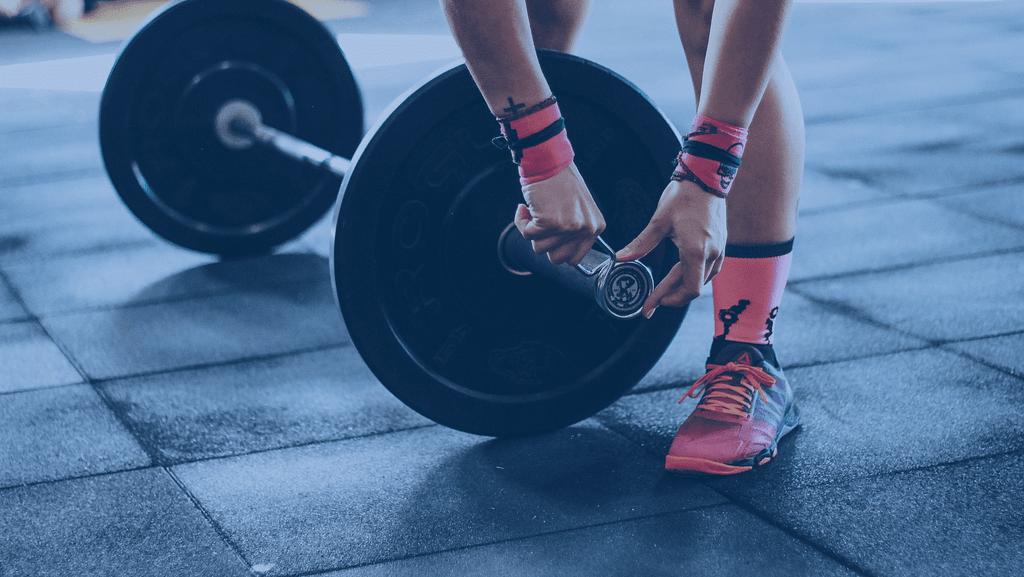 6. Automatic updates
Ready-made apps usually come with regular, automatic updates. It's cost-effective, as you don't have to hire fitness app developers who will maintain the app.
Since the automatic updates are meant to fix potential security breaches or bugs in the code, they give you a sense of security. Mind you, however, that some updates do more harm than good. When the code deployed is scruffy, the updates may wreak havoc.
With off-the-shelf solutions, you have no control over what's happening to the code and the data.
7. Convenient initial data safety setup
Last but not least: data security.
While the importance of handling user data according to legal standards is often overlooked, failing to adhere to user data regulations entails massive fines. That's an aspect of running an online business you cannot underestimate.
Off-the-shelf software comes with security and legal compliance features, such as GDPR compliance plugins. They take the weight of implementing proper data processing off your shoulders. They are immensely useful, especially at the beginning of your online fitness business journey.
Read also: How to make a fitness app when you know nothing about making apps?
What are the cons of off-the-shelf solutions?
Even though ready-to-use solutions have a number of benefits, they can be insufficient to keep up with your business' growth. Things that were minor inconvenience can eventually turn into major business blockers.
Here are a few common disadvantages or potential risks to take into account:
1. Potential scalability issues
Initially, when you go online, ready-to-use solutions may be enough to cater to your needs. As your business grows; however, your requirements change.
Soon, you'll need to add a feature or even an entire module that your solution provider doesn't support. Not to mention the problems with managing your content as you grow.
At some point, you will feel trapped in the system's limitations.
2. Off-the-rack solutions constrain branding & customization
The fitness market is an increasingly competitive space. To stand out from the crowd, you will need unique branding and great UX that makes up for your unique brand experience.
If you're not convinced, consider the fact that according to over 200 brand experts, brand consistency can increase revenue by 33%!
Off-the-shelf solutions won't give you the same degree of customization as a tailor-made solution. They'll limit your options of features and functionalities you can add.
Using an off-the-rack app, you're restricted by the solution provider's understanding of your customers.
When you have an experienced product development team develop a custom app, you're more in control. The team runs user tests to verify their hypotheses and garner insights into users' real needs. They keep you in the loop, so you can influence the development process.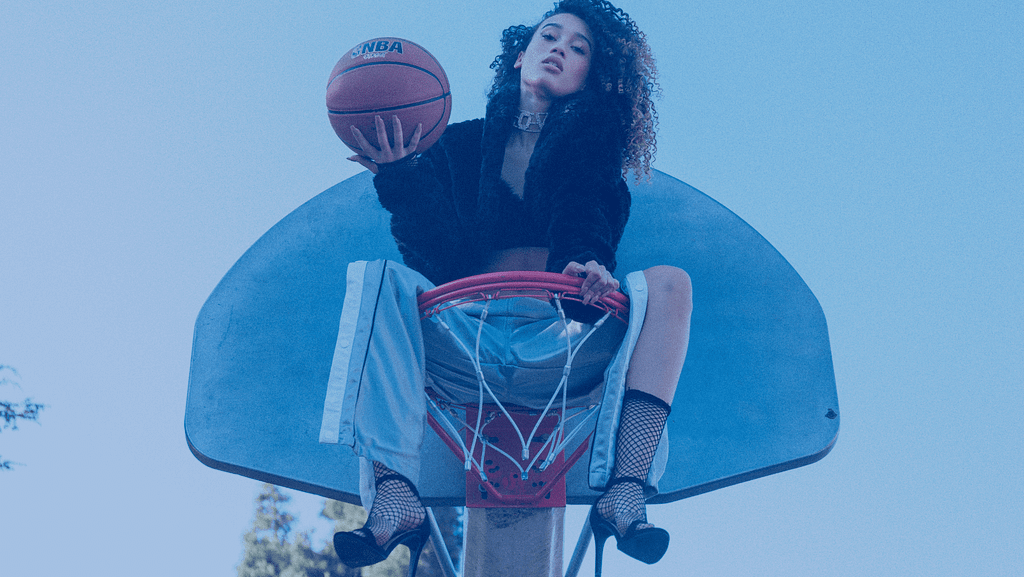 3. You face virtual safety risks
As mentioned before, off-the-shelf software operators guarantee safety to a degree only. And it's a double-edged sword: Due to the online platforms' popularity and the vast amount of data they store, hackers frequently target ready-to-use solutions.
If they do get hacked, you risk having your customers' data leaked. Even if you aren't held liable for potential security breaches and the leak of user data, you lose credibility in the eyes of your followers.
4. Ready-to-use solutions get expensive over time
While you might be able to start with a very modest subscription plan, when your popularity increases, so will the costs.
Depending on the virtual workout platform you're considering, here are some of the potential hidden fees:
The number of users – to accept more attendees, you might need to upgrade your subscription
A commission – some won't charge you per user but will charge a commission for each transaction
Cloud storage – if you'd like to record and store all your classes, you might quickly run out of space
Custom fitness app development – what are the upsides?
Now that we've covered the advantages and disadvantages of off-the-shelf platforms, let's talk about custom fitness application development. Their main advantages of such a solution are:
1. Bespoke solutions give you independence
As we've already mentioned, when using a ready-made solution, you are limited by the provider's vision of the product.
In the case of bespoke applications, you have full control over the product strategy. As a result, you can implement changes to the product on the go, constantly improving your customers' experience.
Such independence comes with maintaining the app and ensuring the quality of code and data security. It costs, but the business benefits of being able to pivot any time are worth the money.
If you implement app analytics to track your fitness app's performance, you'll be garnering new insights into the users' preferences. You'll be able to make informed decisions on the content format, types of exercises, and the duration of sessions. New customer engagement ideas are going to pop. You'll be able to add the alterations at any time.
2. You have the freedom to scale and innovate
Having a custom-built app also enables you to scale your business and innovate at any time.
If you do research before starting the app development project, you'll be able to make your app more future-proof. What you need to do is:
Get familiar with the fitness trends.
Learn about the industry forecast.
Look for a technology partner who will help you innovate when you're ready.
Even if you don't think you're ready for such innovative solutions asAI, just yet, think long-term. Having the proper infrastructure in place will make it easier to implement it when the time is ripe.
A good idea is also to be strategic about your business model, taking into account the long-term picture.
Knowing where you're heading with your business will enable your development services provider to advise you on the technology infrastructure.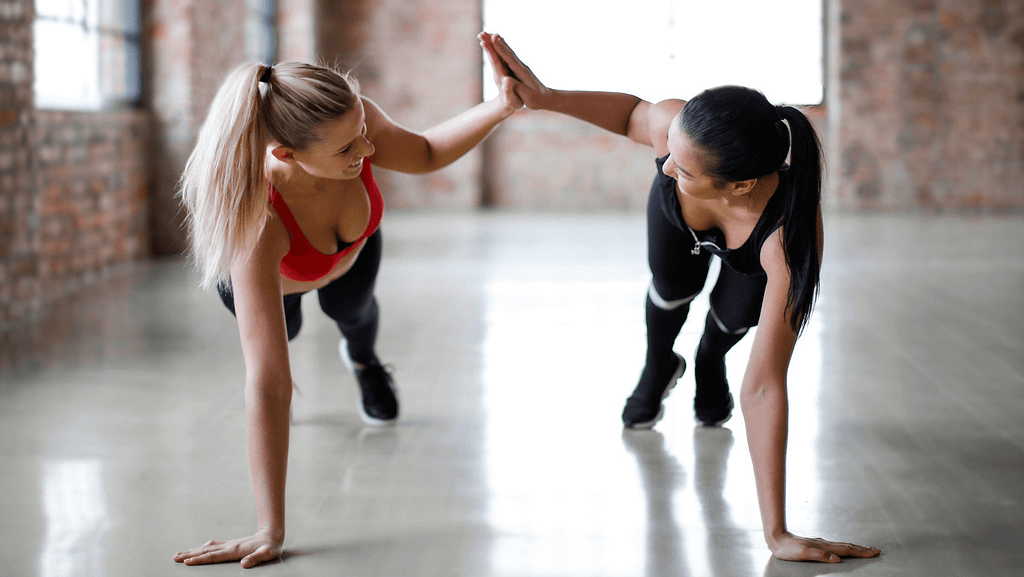 3. You can integrate the fitness apps with third-party apps
Regardless of how far-reaching your future vision is, you want to start small when developing an app.
Every product development begins with an MVP that is tested and evolved later on. This approach not only lets you launch your app fast, but it's also cost-effective. You avoid wasting money developing features your clients will find unnecessary.
This is where third-party integrations come into play: Before you develop new functionalities, test your ideas using third-party apps.
Off-the-shelf solutions also give you the possibility to integrate with some apps. Having a custom app, however, doesn't limit your choice.
4. Your online fitness business stands out from the crowd
The e-fitness industry is an increasingly competitive space. The good news is that 96% of fitness app users admit to using just one app!
This means that if you outperform your competition, by providing a unique coaching service experience, you can count on a large, highly loyal customer base.
Using bespoke software development services will make it easier for you to build a strong brand and differentiate your training service from what other personal trainers offer.
As Dave Hannum, CEO of Functional Solutions, says:
"The biggest problem I see with everyone embracing tech right now is they are doing it in a very mismatched way. You've got something on the YouTube channel over here, something on Zoom over there. (…)
When it's all inside your app, you can show your clients that you are the ones giving them content rather than sending them to a place where everyone else has something on the web."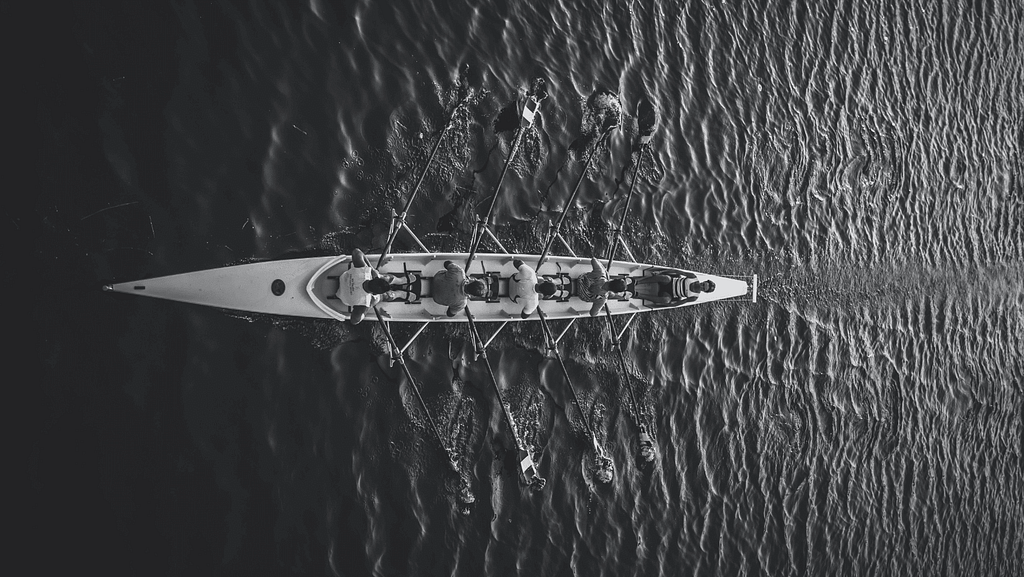 5. Having a say in product development while relying on the expertise
If you decide on bespoke software, you will be the decision-maker. If you're not tech-savvy, the thought of it feels intimidating. But, remember – running a business is a team sport. So is product development.
To develop your workout app, you can either hire a full-time, experienced product development team or outsource development work.
Whichever way you choose to go, look for a multidisciplinary team with expertise in technology, the product development process, and an understanding of the business world. Such a team will be able to:
Verify your business idea.
Advise you on the coding language.
Plan and execute the development process.
What about the downsides of bespoke fitness software?
1. Higher business risk
Developing custom software undoubtedly involves more risk as you're the product owner in all its aspects. It takes making a lot of business decisions that require in-depth knowledge of your target audience and the trends shaping the fitness industry.
The level of responsibility in terms of product development is much higher than in the case of off-the-shelf applications. It's worth remembering, however, that if you decide to cooperate with an external technology partner, you'll get a lot of valuable support.
2. Big initial financial investment
Customized solutions cost money.
It's hard, if not impossible, to give you a credible estimate of the development costs you can expect from an online fitness platform without discussing your needs and goals first. It can be $20-30K, $100k, or more. The cost will depend on the scope of the project.
Custom applications are both more time-consuming and expensive than off-the-shelf solutions, initially. But they pay off in the long run.
3. Longer time-to-market
The time-to-market is undoubtedly longer than if you went with an off-the-shelf solution. You'll need time to select the right technology partner.
On top of that, working in Scrum or Agile involves iterations. The product will be tested with users at various stages of development. Often, you will ask your customers for their feedback, even for a single element.
As a result, the product requirements are likely to change after the first feedback from users. Adding potential adjustments to the product before it's brought into production will further influence the timeline.
So, custom app or an off-the-shelf app? Which way should your online fitness business go?
Both types of solutions, custom-made and off-the-shelf, come with their benefits and limitations.
Pick an off-the-shelf solution for your online fitness business if you:
Are new to the market and you lack sufficient knowledge to build a successful product
Want to verify whether the digital space is attractive to your clients
Are pressed for time
Don't have much content
Have limited financial resources
Go bespoke if you want to:
Upgrade from your off-the-shelf platform and move your business to the next level.
Scale your business.
Have unique features, branding, and great UX to gain a competitive edge.
Own your project and desire the freedom to grow and customize the app.
Manage with ease the amount of content you have.