The world of online fitness has exploded in recent years, especially given the skyrocketing interest from people working out from home during COVID. In fact, in the first half of 2020 alone, it's estimated that there were over 1.2 billion downloads of health and fitness apps, which is a staggering figure!
And yet, for many fitness entrepreneurs, knowing how to create your own fitness app can be overwhelming. Though they realize that it would help to differentiate them, provide a seamless user experience, and would provide greater flexibility for monetization, it's often difficult to know where to start. Here's where working with a professional fitness app development company can do wonders.
In this article, we'll discuss why you should decide on working with a web app development company rather than a single developer for your fitness app project. We'll also give you some advice on how to choose the best fitness app development services and run through some of the organizational and cost matters. Hopefully, this will be of value to you on your journey and will help you answer some of the burning questions that come with building a fitness app.
Read also: Fitness app development guide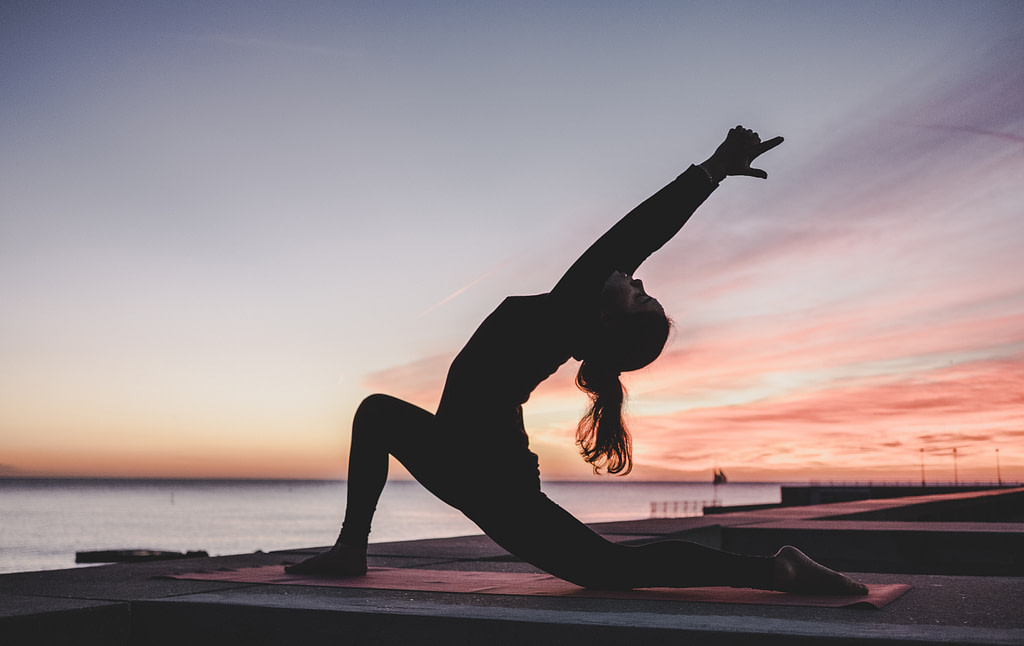 How to support your customers in their workout routines?
When you do research and try to find the benchmarks among the best workout apps, you can easily get overwhelmed. The biggest players offer different app features, such as:
exercise library,
workout planner with custom workout routines,
video instructions,
custom workouts adjusted to the user's fitness level,
training schedule,
personalized meal plans,
on-demand workouts,
connecting to a fitness tracker or the Apple watch,
personalized recommendations utilizing fitness data,
AI-powered personal trainer
…and many more.
The thing is, you don't need to do it all at once.
After all, you don't compete with all the best fitness apps (at least not now, when you build your first app). Therefore you don't need to meet the expectations of their users – only yours.
The most important thing is that the best workout apps help users achieve their fitness goals. And they may do it in many different ways. In order to build a successful fitness app, you first need to learn what your customers really need.
Read also: How to build a custom workout app for high user engagement?
Do I need a whole development team to build my workout app?
Yes, it is much more of a team sport than it might initially look. A single freelance app developer is simply not going to have the well-rounded collection of skills that are needed to build a top-quality fitness app. When you work with a team, you'll be able to leverage some of the following:
UX / Product designers, who will ensure that your app offers flawless user paths, is intuitive and is compelling for your user base.
Experienced software developers who can give you important advice on the technological stack that is required. They will be able to advise you on the choice of technology, based on long-term product development plans.
A scrum master or project manager who can oversee the entire product development process and understand your business needs.
The success of your fitness app all comes down to this multidisciplinary expertise. A freelance developer is just not going to give you that depth.
In addition, the more eyes you can get on the idea and proposed execution, the better your final product is going to be. When you only work with one developer, you are relying on their solutions alone. Whereas, in a team scenario, you have the benefit of crowdsourcing insights which can be incredibly valuable. It's one of those underrated benefits that you don't appreciate until you're in the moment and you realize what more minds can bring to the table. This is why choosing the best fitness app development company for your project may be the best move.
What should I look for when hiring a fitness app development company?
Below are our top six recommendations:
1. Find the best team based in the right time zone
The most important component is, of course, the team themselves. Don't feel like you have to limit yourself to someone who is local! The world has shifted dramatically towards remote software development, and so the whole world's talent is at your fingertips. All your communication can happen virtually, and you can leverage the best of the best from anywhere in the world. Buffer and Automattic can both serve as examples of how distributed teams can be remarkably successful.
One thing that is worth considering though is the impact of time zones. You don't want to work with a team that is completely on the other side of the world because you'll struggle to have the time to engage in real-time. You want to be sure that you can strike the balance between asynchronous work and synchronous work – so that you can cooperate together effectively. This will only function if there is a reasonable amount of overlap between working hours, as it gives you the option to communicate freely if need be.
In order to make this work, it's crucial that you discuss what you can do in parallel and which tasks require back and forth, for instance, exchanging emails. That way, you can prioritize what needs to be done in certain hours and leave the rest as asynchronous tasks that can be completed whenever there is a moment.
"At Neoteric, they have good technical knowledge, they take the deadlines seriously, they take responsibility for the project, and the communication is just great. Working with them feels just like having a team next door."
(Erin Boelkens / Head of Engineering at LiveRamp)
2. Prioritize good communication
Communication makes or breaks cooperation. You want to be sure that the workout app partner you choose is going to be responsive, transparent, and clear in all of their communication. It's also best if they are able to explain both the app development and business perspective. As a result, you will know that they understand the customer's needs. Lastly, you should make sure that they are going to document the project comprehensively with meticulous attention to detail so that you have all the information you need as the business owner.
That being said, communication works both ways – the development team needs to understand your ideas in order to deliver solutions that align with your vision. To guarantee your workout app success, make sure that you dedicate sufficient time in the early stages of your cooperation (for example, during workshops) on communication. You should shed light on your goals, ask questions, and engage in discussions. This will help you ensure that your expectations are fully understood.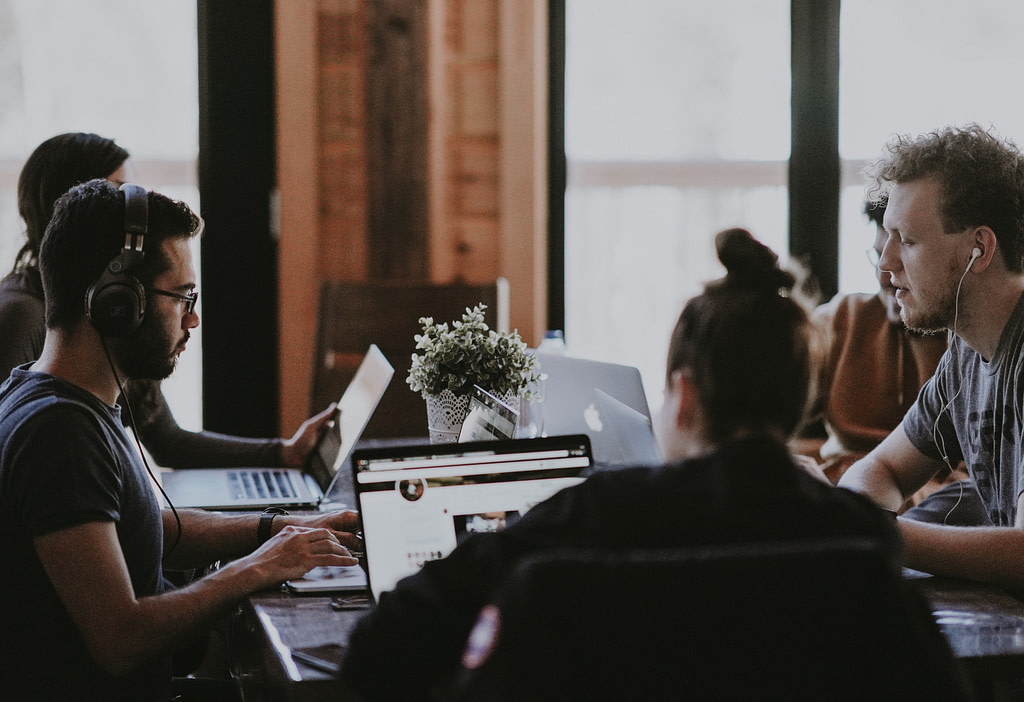 3. Identify what their cooperation model is
Every app development company will have its own preferred cooperation model, but typically they will fall into one of two categories – an agile approach or a waterfall approach. The agile method is iterative and incremental. You tackle small pieces one at a time and test them to validate their usage before moving on. The waterfall method is the more traditional form of project management where they plan out every step in the very beginning and execute them as planned before delivering the final project in one step at the end.
In today's world, the agile methodology is definitely the way to go as it gives you the chance to adapt and adjust your original plan if you realize that a pivot is needed. The waterfall method tends to be much more costly and time-intensive because it's almost impossible to get the plan right from the get-go.
4. Look for a partner with a strong portfolio of fitness apps
Ideally, you want to work with an app development company that has a lot of experience and a proven track record of successful projects that they've built in the past. Ask to see their portfolio. This will allow you to get an initial sense as to whether they will be able to execute your vision.
Keep in mind, though, that the portfolio doesn't necessarily have to be filled with fitness apps in particular. What you're looking for is overall design quality, interesting features, and a compelling user experience. Note that innovative projects are often a result of borrowing ideas from other industries and applying them in interesting ways. For instance, if you're looking for someone to help you build a recommender system to provide your users with personalized training video suggestions, a relevant experience gained in EdTech or e-commerce may be just what you need. After all, you need a team able to work with data and build AI-powered tools.
Read also: How AI is changing the fitness industry?
5. Look for product design expertise and development best practices
You want to be sure that you work with an app development company that can clearly demonstrate their expertise in product design and development because those two components go hand in hand. You should be able to get the sense that you're working with true professionals from very early on. Pay attention to the way that they communicate with you during idea validation and scoping workshops. Also, take note of how they systematize the work and fill you in on what the process is going to look like. All of this will be effective when you're dealing with a team that knows what they are doing.
6. Check the customer reviews
A good way to assess a development team is to look at some of the customer reviews. This will help you get a more accurate sense of what it's like to work with various teams – so you can make the right decision for your specific project. The best place to look for reviews is often Clutch because they go into a lot of detail and collate some important insights on development companies of all types.
If you can't see overwhelmingly positive customer responses, you might be better served going somewhere else. Also, if you want to go even further, you could look to speak directly with a past client to get some feedback on how the process went. Having a candid conversation with a past client will help you identify potential weaknesses. Or, they can give you some advice as to how to make the most of the cooperation. The more information you have at your fingertips, the better the chance of success!
But to make sure you'll really choose the best fitness app development company, you should also remember…
What mistakes should I avoid when hiring a web app development company for my fitness project?
Sometimes the most obvious truths are the hardest to see – and sometimes, missing them leads to oversights that can cost you additional thousands to your project. And you surely don't want that. Let's then look at a few common mistakes you should avoid while looking for fitness app developers.
1. The lack of a detailed plan
Creating and successfully launching a fitness application is a complicated process, including many steps and actions along the way. Without a proper plan, you won't be able to predict some of the difficulties nor estimate the costs of your project efficiently – which is crucial to your project's and business' success. Therefore, the time you spend on planning is a significant (and undoubtedly necessary) investment that helps you create an app that will meet your users' needs, fulfill your business goals and allow scaling your business in the future.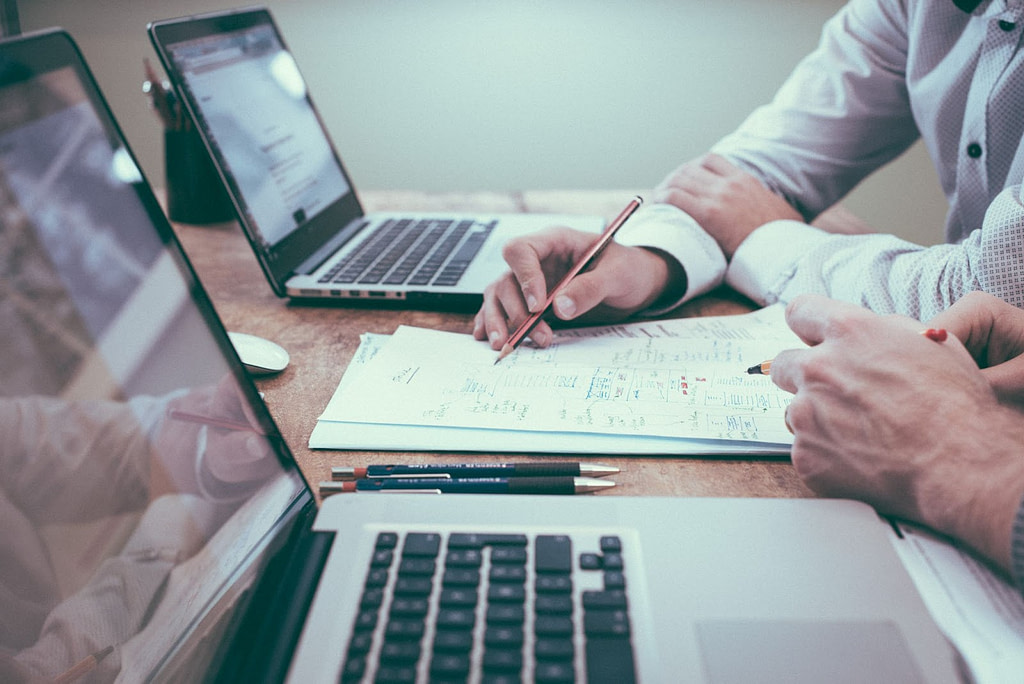 2. Confusing web development with web app development
Those are two very distinct processes that come with significantly different requirements. Even though they both work in a web browser, a website is rather information-based and can be built by a single developer, whereas a web application requires a broad skill-set and inputs from the end-user. So, while web development is a relatively simple and low-budget undertaking, the development of an app consists of many stages and requires a much larger budget – based on accurate estimates. Being aware of these differences should be a fundamental part of your project planning.
3. Choosing the cheapest solution and hoping for the best
Probably one of the main goals of every entrepreneur that aims to build their fitness app is to create the possibly best product at the lowest possible cost. Of course, cost-effectiveness is an important objective. However, without a reasonable approach and understanding of the expenses that come along with such a complicated process as app development, such an aspiration may become a trap.
Choosing the cheapest fitness app development services may actually bring you to spending more than you planned – without even reaching the desired results. There are plenty of reasons for that: the number of necessary reworks, the risk of spending money on features the users won't use, longer time-to-market, etc. Fitness app development takes time, resources (human and technological), and know-how – and all those come with a certain price. Taking it into consideration while planning your project and hiring your development team is crucial for your success. Therefore, making decisions, make sure you base them not only on the price but also on insightful research about your potential tech partner – considering its skill-set, outcome from previous projects, and reviews from other clients.
Read also: What can go wrong when you build a fitness application?
Now, let's move onto another key question:
How to assess the costs of developing a workout app?
Pricing is obviously a crucially important factor in fitness app development. It's worth spending some time to understand how various costs are calculated by each of the development teams you're considering.
The first thing to note is that there are no strings attached when you start a conversation with an app development company. Don't hesitate to contact a number of different teams and get a feel for what they're all about. In most cases, you'll have a potential vendor sign a non-disclosure agreement so you shouldn't have to worry about confidential information getting out. These vendors should be competing against one another for your business – so it's perfectly normal to have multiple conversations simultaneously while you're looking for the right partner.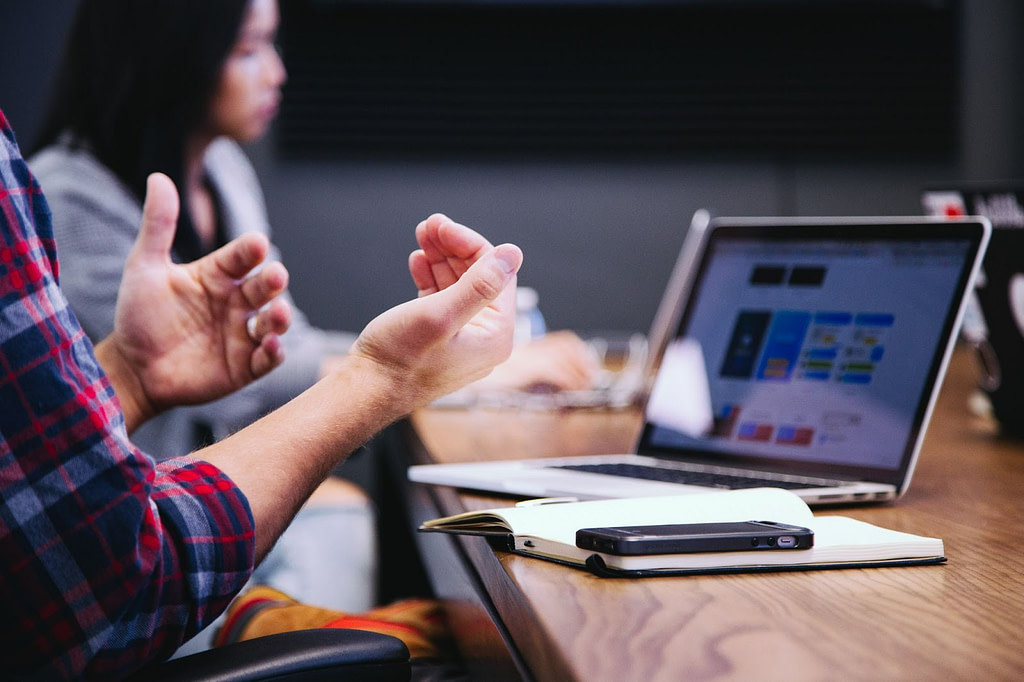 How much does it cost to hire an app developer? In the initial conversations, the potential fitness app development partner will estimate the costs. As a result, you'll understand whether you can afford to work with them. Generally speaking, there are four major factors that affect app development costs:
reliability
availability
design complexity
performance
To learn more about these categories and the cost implications associated with each one, you can refer to a comprehensive post that we wrote which breaks this down into detail.
Lastly, we want to re-emphasize that you should be looking for a team that works with an agile methodology as opposed to the waterfall method. It's going to be much more cost-effective over the long term. Not to mention the reliability gains that also translate into cost savings.
Read also: How Much Does it Cost to Create a Fitness App?
How to choose a workout app development company? Brief summary
In conclusion, your custom fitness app is just a few steps away if you work with the right team. Now is the time to act. The fitness industry is in full bloom and attracting huge amounts of investment around the world. Fitness entrepreneurs need to partner with companies that are good long-term tech partners with expert knowledge. When you get this right, it's easy to scale things as you grow.
Thinking about building your own fitness application?
Let's talk and see how we can help you succeed
Contact us