In 2019, in North America alone, there were 70.36 million people with gym memberships. However, when the pandemic started, many fitness businesses found themselves incapable of offering their services remotely (and, as a result, struggled to retain their clients). Are gyms profitable in 2021? How to increase gym revenue in the Covid-19 era? As the gym industry is now shifting towards a personalized and flexible service model, it's crucial for operators to stay on top of various technological trends, e.g. artificial intelligence for fitness.
So, what can you do to improve your customer experience? How to increase gym membership sales in 2021 and beyond? In the following piece, we're going to share five tips that will help you improve gym revenue. We'll also share examples of boutique gyms and fitness businesses that can serve as a great source of inspiration.
Let's dive in!
How do you add value to a gym?
Even though the pandemic has changed consumer habits and the shift towards digital is still visible, it doesn't mean that we're getting to the end of brick-and-mortar fitness institutions. We're not. And we're not even close.
What gym owners need to think about, however, is how to add value to their facilities to remain competitive.
On one hand, you can invest in your space and equipment: add a designated stretch area, create a comfy lounge area, or upgrade your fitness equipment. On the other hand, you should focus on customer experience – which goes beyond the walls of your gyms. How to do it?
Read also: How to sell gym memberships?
5 Tips To Increase Gym Revenue
1. Understand customer segments of fitness businesses (especially Millennials)
Consumers need more than just a good product. They value experiences and convenience above others, and workout apps are no exception. As such, the modern gym is expected to incorporate a variety of convenient technology features to ensure that members are engaged with the brand at all times.
That being said, as Millennials make up the largest generation in history, they are a significant segment of gym-goers.
That's why it's important to understand what drives them in their decision-making. There are a number of questions that you might want to ask yourself. What are their spending habits? How do they consume content? What do they expect from you?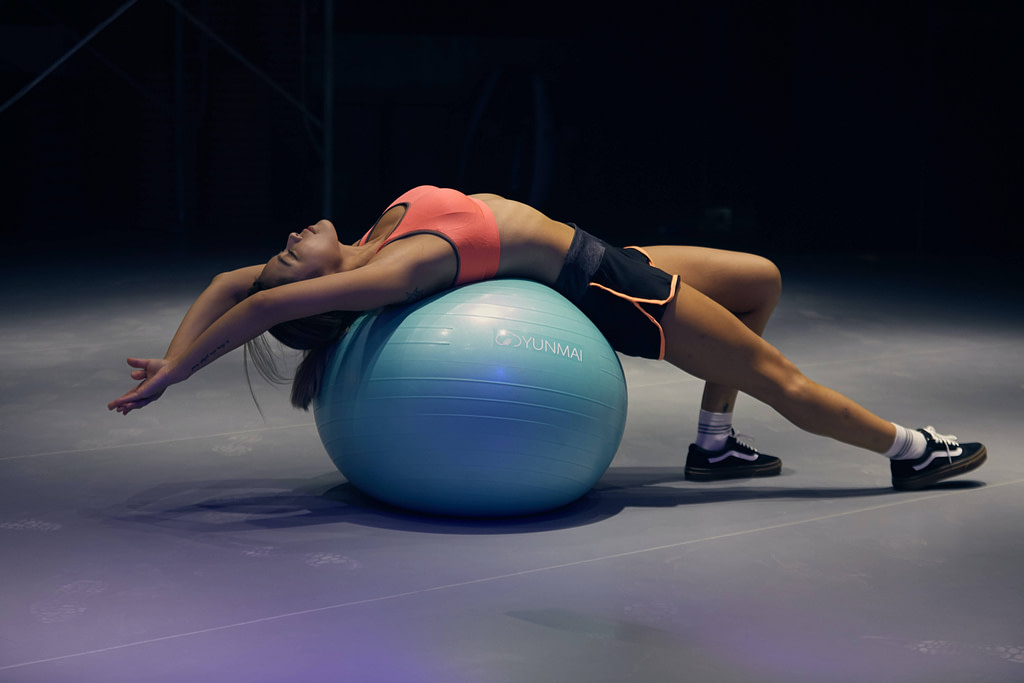 What are millennials' spending habits?
Research shows that Millennials are known for their strong purchasing power, spending an average of $50 to $100 per month on personal items and services. They consume luxury goods and health & wellness products at the same rate as others. However, when it comes to making a gym purchase, they're often more drawn towards value types of memberships rather than fee-only agreements. This generation also finds it important to learn about the benefits and services that are offered along with their gym membership in order to make a better purchasing decision.
How do millennials consume content?
Millennials are more digitally connected than ever before. They've grown up with the internet and are using smartphones, tablets, or computers on a daily basis.
What this means for you is that Millennials are open to connecting with your brand in different ways than the previous generations. They're most likely to access sites through the web browser on their phone as opposed to a desktop computer or going through multiple different online platforms.
That said, they are still quite active on social media with 43% of Millennials using Facebook every single day. This means that you can easily target them by utilizing social media when designing your marketing campaigns. It is also smart to be available on mobile apps as well.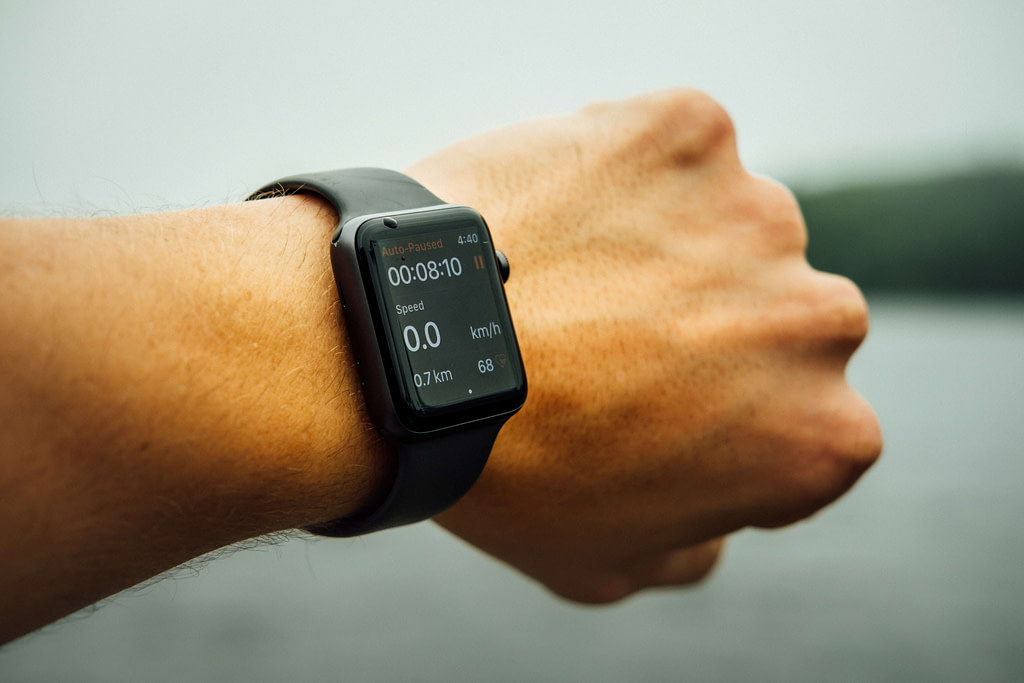 What are millennials' expectations?
Millennials have different attitudes as opposed to other generations when it comes to fitness and the gym. They're considered independent, individualistic, and tech-savvy – all of which will affect how they interact with your brand. They're also looking for more than just a workout; they want entertainment as well. If it's something that interests them, they'll go out of their way to find out more about it.
As such, Millennials are quickly becoming the largest segment of gym users and will likely continue to be so in the future.
2. Offer paid trials with no obligation to renew
Free trials let your potential members try your service without any commitment but for most companies, they bring a high risk of churn. From this standpoint, it often makes sense to offer a paid trial with no obligation to renew.
Paid trials are a great way to get potential members hooked before they commit to a long-term contract. It's always a good practice to entice customers into long-term contracts by giving them a little taste of what your studio has to offer. This way, you can eliminate the risk of signing people up for memberships that will end up being a waste of money. If your new members are happy and feel they've gotten their money's worth after trying out your services, they may be more likely to pay for an ongoing membership. It's a win-win situation.
3. Organize fitness classes and individual training sessions
Many gym attendees love workshops, boot camps, and fitness challenges because they help boost their motivation and reach their goals fast. These paid events can also be a great addition to your gym revenue, as they can help increase your cash flow.
The benefits of these types of revenue streams are endless:
members feel accomplished after checking off their latest goal;
you generate new income during periods where revenues may be lower or stagnant;
plus it's easier to make the most out of what can sometimes be unpredictable clientele when there is something for everyone!
4. Go Digital
If you're thinking about how to make money in the fitness industry, how to make your gym profitable, you need to know how to reach your customers.
Millennials are constantly connected and prefer to stay home on weekends than go out and get a babysitter. Many of them would much rather work from their couch than hit the gym. They're savvy tech users which makes it more important than ever to have an online presence: a website, mobile app, or social media account is key. In order to attract this demographic, you need to offer a digital membership option.
This means you need to think about how to start an online fitness business – even if your gym has been present on the market for years. You can offer online classes and training sessions, or record classes that you offer in-house – either live or on-demand. The sky's the limit! When you go digital, not only will it be easier to reach more customers but your potential customer base will not be constrained by location. You can test different pricing models and gather data that helps personalize the offer for each learner individually. This will increase their loyalty and drive a higher ROI from training sessions or classes offered online.
Read also: What can go wrong when you build a fitness app and how to prevent it
5. Come Up With New Membership Models
The availability of technology has changed the way we live. It's become a lifesaver that allows us to do a lot of things on our own without having to ask permission from anyone else. So it shouldn't come as a surprise that more people are forgoing traditional gym memberships and opting for alternative fitness solutions instead. Aside from online fitness coaching and virtual classes, you can also offer new membership models to your customer such as:
Longer Validity Memberships: With the ongoing uncertainty of COVID-19, many people are reluctant to commit to paid gym membership plans. They want something that will last, so they feel more secure and committed. To accommodate your customers, you can launch memberships with a longer than usual validity period. An example of this would be the "buy now, use till 2022 model." You can even combine this offer with other discounts to boost sign-ups. Many hotels and airlines are utilizing such gym membership sales strategies to attract new clients.
Read also: The impact of COVID-19 on IT investments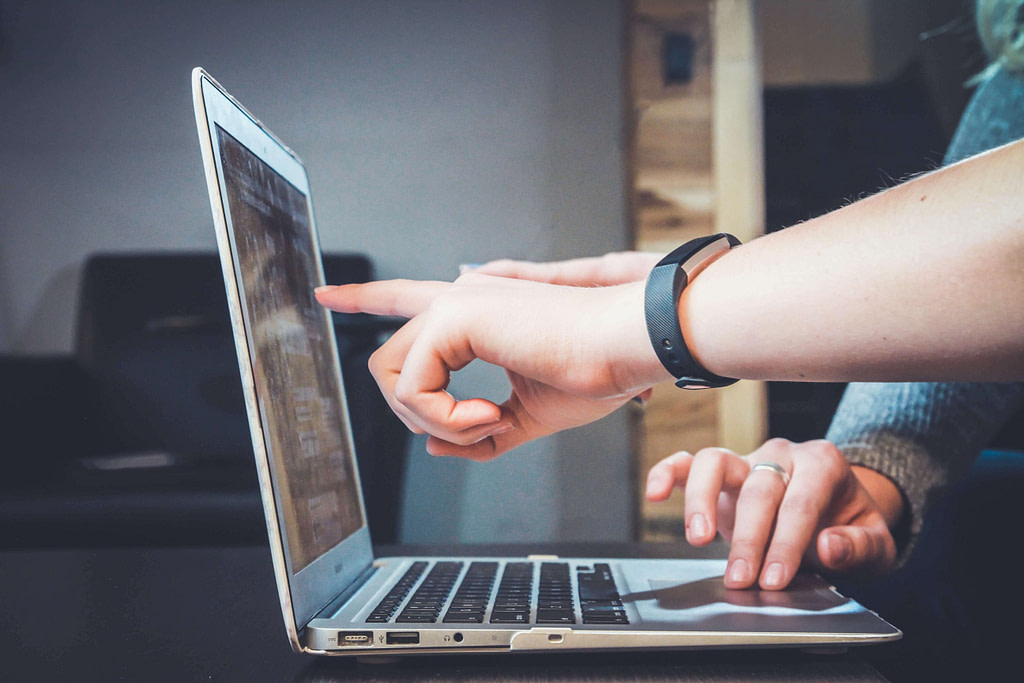 Hybrid Memberships: In a hybrid membership model, members have the flexibility to choose how they want to work out. They can enjoy their favorite classes from the comfort of their homes or at the studio. They can even do a combination of both! This leads us to the big question:
What is the key to boutique gyms' success?
Simply put, if you're looking to retain your gym members, it comes down to adopting a hybrid approach. You'll be able to satisfy both groups – those who've come to love working out at home and don't want to go back to the gym, and those who prefer in-house training.
That being said, we will take a look at some examples of workout apps you can draw inspiration from while creating your own.
8fit app
8fit app took it upon themselves to acquire customers during the pandemic by helping people who were feeling stuck and unmotivated. In order to do so, they gamified their user experience by partnering with customer engagement platform Braze. 8fit started sending personalized messages encouraging users not to let workout streaks die out, alongside badges that could be collected as incentives for fitness motivation.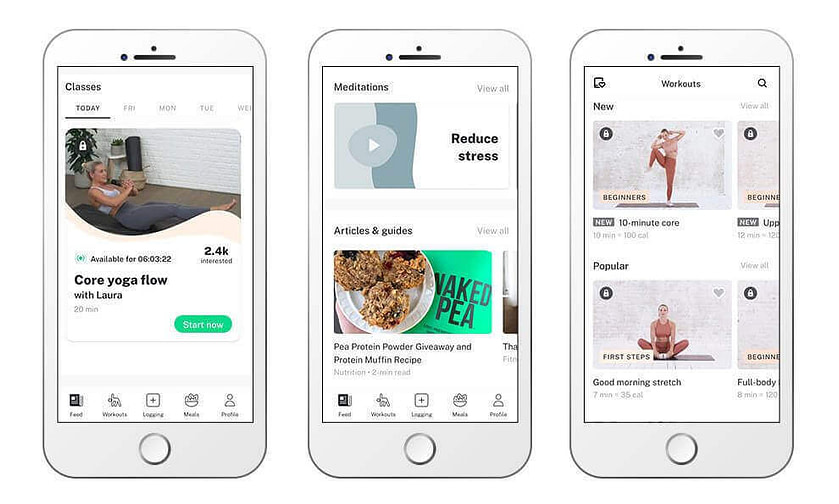 FitOn
FitOn has workouts on demand that cater to users' specific goals. They offer classes based on how much time you have or which muscle group you want to train. It also offers heart rate tracking and leaderboards for those who want to compete against their friends.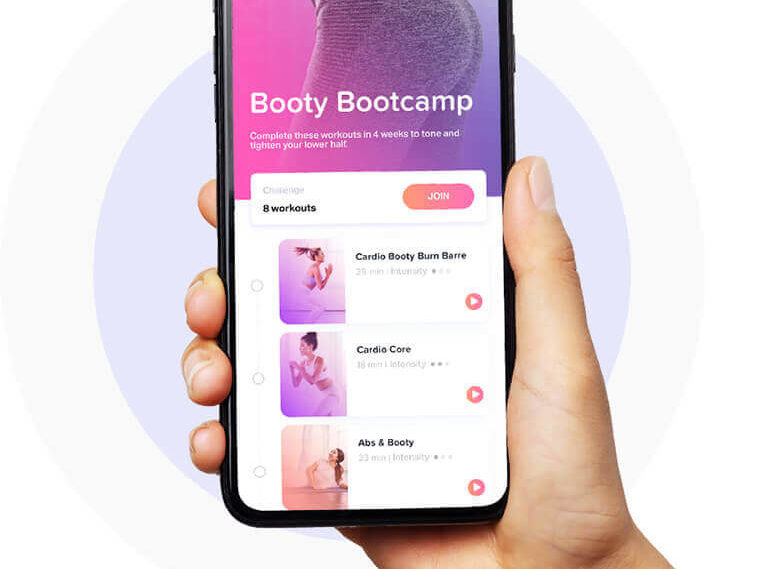 MindBody
Mindbody has made its video and live streaming tools free for gyms for a limited time. Fitness studios that use their platform can offer virtual workouts using nothing more than a smartphone. Apart from live sessions with trainers, they can also offer gym members an exclusive library of pre-recorded workout sessions. From a technical standpoint, what's particularly interesting in their solution is that the content can be accessed without an internet connection. This creates more flexibility for a dispersed member base.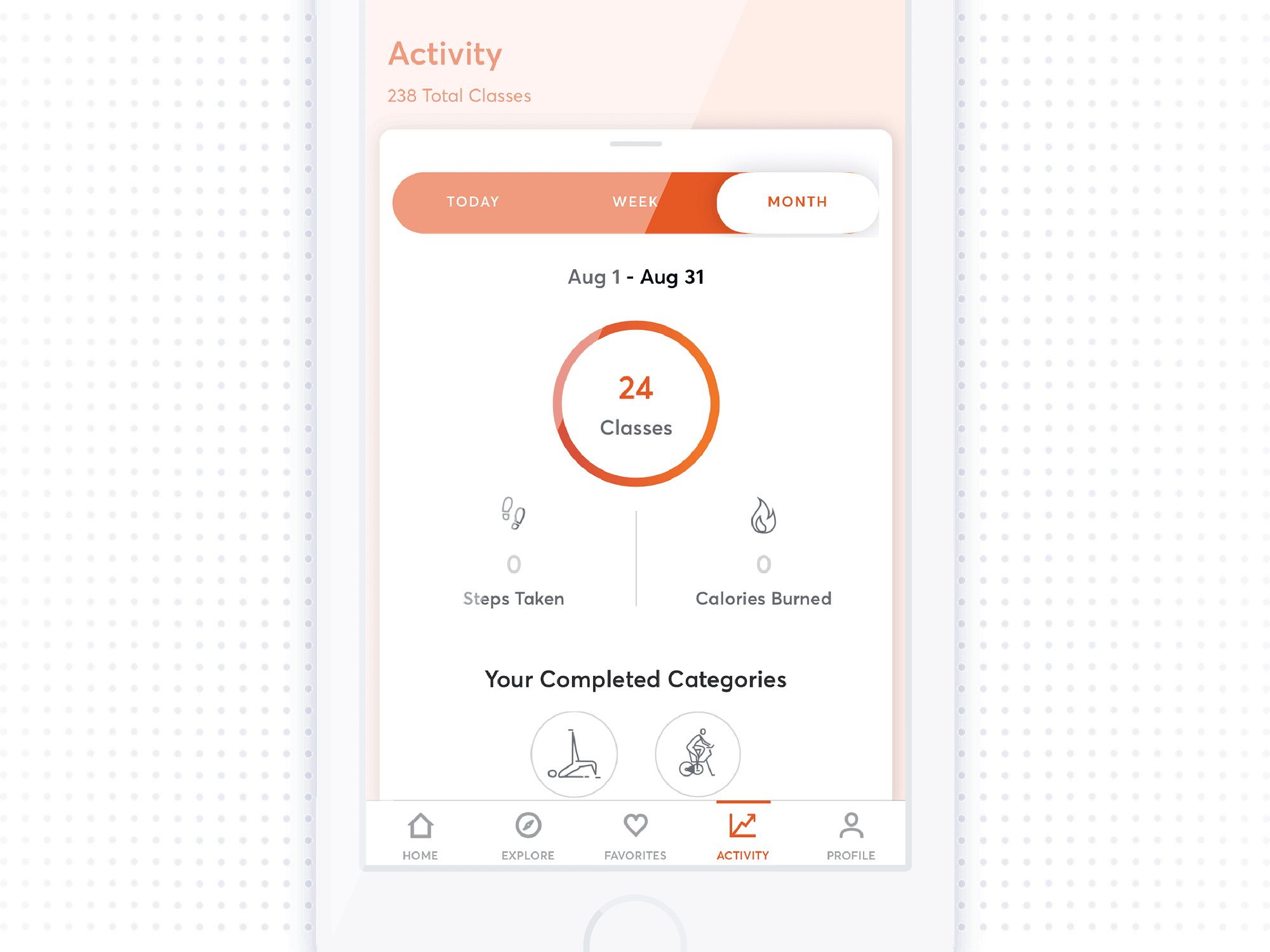 While these examples certainly gave you a taste of what fitness businesses their clients online, let's look at the top three features.
Read also: 6 Effective Ideas to Engage Former Gym Members and Improve Gym Membership Retention
How to design an app for customer relationship management that helps you grow a loyal customer base for your fitness business?
We already covered the importance of going digital. Now, it's time to see what qualities and functionalities you should consider among the digital product design services. Let's take a look at the factors that play a major role in building a loyal customer base, starting with personalization.
1. Personalization
Customers want a personalized experience – and that's what they get by going to gym classes or while exercising independently. They're free to choose the type of classes that best suit their needs or fitness level.
Here are some things you can do to make sure that your app users are getting the same level of personalization as if they visited your brick-and-mortar gym:
Consider integrating your app with wearables to collect users' health & performance data.
Invest in an advanced in-app fitness analytics module. It can be used by both the app users (who can track their own progress) and your trainers (who can analyze the data and offer personalized training and nutrition tips)
To create a truly personalized experience, you can also offer a live video module that would allow your club members to connect with trainers for 1:1 sessions. They can discuss each member's progress, milestones they've achieved, and set new fitness goals.
2. Customization
Another method of offering your app users a tailored fitness experience is investing in customization. The best way to go about it is to include a number of questions as early as in the new account setup sequence. We recommend inquiring about:
Their goal (What does the new app user want to achieve? Do they primarily want to gain more strength or lose weight?)
The time they're are willing to dedicate to training per week
The calorie intake they want to stay within per day (if you have a dietary module)
Based on the answers, your app can generate a training plan suited to users' expectations. It can also calculate for users how long it will take them to reach their goals.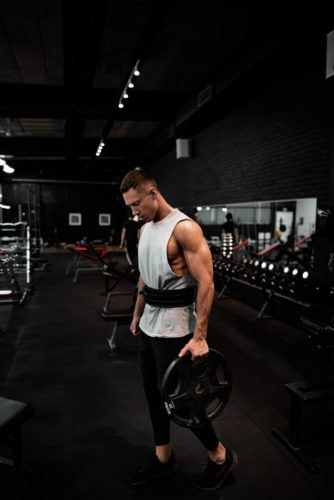 3. Connectedness
When you create an app that integrates with other gym software and various wearables, it will help improve your customer experience. It also makes tracking progress easier for customers by being able to see their fitness goals right away on the screen of a wearable device or in-app dashboard. That's because the connected app will automatically keep customers engaged, even when they're not actively using your app.
You'll want to always have a GPS module handy so you can track your activity. This is one of the most important features to look for in an activity tracker. Without a GPS module, your tracking data will be incomplete and it may not accurately reflect your progress. You'll never know how many miles or kilometers you ran! GPS modules are especially helpful when using cardio training apps. They allow users to track their activities without relying on an internet connection which can sometimes get spotty if out of range from wifi hotspots.
4. Reaching customers where they are
The effects of the pandemic have been wide-reaching as more than 1 in 10 Americans has relocated since it first started. This leaves many current club members unable to come (even if they wanted to), which affects your membership options. Having an app will help you not only maintain your current member base, but also find new clients who might be interested in joining you online, but weren't capable of finding out about you before!
Read also: How much does it cost to create a fitness app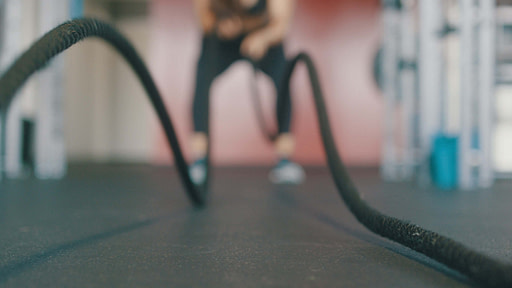 How to increase gym revenue – key takeaways for the fitness studios
Going digital is the hottest trend in fitness. Every sports and health club owner should take advantage of technology to enhance customer experience, boost membership retention, reduce churn, and increase gym revenue. It all comes down to understanding your target customers and providing a solution or service that they will find valuable.
If you get it right for your fitness business, the rewards can be substantial! Web apps and mobile apps allow you to collect precious data about your clients that traditional methods of communication cannot provide. You can use this data to target your customers with relevant fitness content and help them reach their health goals. Building a digital fitness product also helps increase fitness customer engagement – during and outside of the gym. By getting in front of a mobile audience, you're ensuring that people see your message!
Read also: How to build a custom workout app for high user engagament
Effective management and use of digital platforms are key factors that will keep consumers engaged in your services. As you've seen in this article, it all comes down to creating a fitness app that is personalized and connected. This, eventually, will allow you to deliver a superior customer experience.