The pandemic has spurred the interest in health and wellness. According to McKinsey, 40 percent of the general population now considers wellness a top priority in daily life. As a result, there is a growing number of fitness choices. The exact counts are difficult to find, but fitness-tech apps raised a record-breaking $2 billion from investors in 2020.
The new habits the consumers developed during the pandemic make gyms and fitness studios re-examine their business models. The new normal turns out to be a hybrid of offline and online. Like in other industries, having an app impacts customer engagement and may positively affect gym attendance.
In this post, we talk about how to design and develop a successful custom workout app. And since there is a strong correlation between user engagement and the success of an app, we list the features you need to consider to maintain user engagement on a high level.
What determines the success of a workout app?
The answer likely won't surprise you – it depends. Every app will be slightly different, depending on your context. But some fitness app best practices and principles are universal.
Below, we're listing those principles and features that most impact the success of every digital product, including a workout app:
1. User-centricity
Everything you build should hold the user's needs front and center. There's no point in creating numerous fancy fitness app features if they don't tackle a specific user requirement.
Identifying customer needs requires a strategic approach:
You need to distinguish between the must-have and nice-to-have fitness app features; determine the actual jobs, pains, and gains of your future app users.
Your workout app should be a companion to real-life exercise or help end-users develop and maintain workout routines. Consider your target group's daily routine. If you find a way to fit into this routine, your app will easily make users hook.
Only when you've figured these out can you hope to build a successful app.
Dos and don'ts of building online fitness applications
See how top custom e-fitness applications solve their users' problems
Get your free ebook
2 User experience
The app ecosystem is incredibly competitive, especially in the fitness space. 71,000 new health & fitness apps were brought to the market in 2020 alone. Suffice to say, there are plenty of different options for your users to choose from.
To make your app user-friendly, ensure that the design of your app is clean and intuitive. Also, be rigorous about implementing only the key functionalities. This way, you'll avoid cluttering the app and inadvertently damaging the user experience.
Remember also about the familiarity rule. Your customers already use other apps. Analyze the UX of the most popular ones and make them your benchmarks. Don't hesitate to copy the UX solutions they are already used to. Familiarity will lower the learning curve and positively contribute to user engagement.
3 Good performance
The last component of a successful app is its performance. Your product needs to run smoothly and effectively at all times. It's non-negotiable.
A side of the effect of technology is a phenomenon called instant economy, which in a nutshell means we're used to easy access to goods and services.
We find waiting stressful, and failures trigger irritation. So if your app crashes or freezes, the users are likely to lose patience and abandon the app, choosing a competitive one.
What is user engagement, and why is it important in your custom workout app?
Typically, user engagement is defined as the meaningful actions users take within your product. High user engagement is proof that your customers find value in the app or service. Since highly engaged users generate more profit, measuring user engagement gives your control over the app monetization.
We'll talk about the user engagement metrics later on in the text. Let us first focus on the reasons why user engagement matters:
1. It helps you win the battle for user time and attention
A study by Simform shows that while an average consumer has around 40 mobile apps. They all compete for user attention and time, which means that your competition is not only other fitness apps.
The good news is that according to the study, consumers spend 89% of their time using 18 applications only. So if you manage to engage your users, you will narrow the competition down.
2. High levels of user engagement translate into high-value customers (HVCs)
According to the Pareto Principle, 80% of the app revenue comes from 20% of your most engaged users.
The reason behind this is simple:
Highly engaged users interact with an app more often than those on the other end of the engagement spectrum. As a result, they tend to be more responsive to various upselling and cross-selling campaigns.
They also develop lasting habits connected with your app and so make loyal users. It's also proven that highly engaged users more often visit brick-and-mortar touchpoints with their brands, generating more offline revenue along the way. (We'll talk more about that further down the text.)
Read also: How to choose the best fitness app development company?
3. Customer engagement lowers customer acquisition costs (CAC)
Finding new customers can be up to seven times as expensive as retaining your existing ones. That's why customer retention is so necessary.
If you engage your customers correctly, you'll significantly increase your app retention and reduce customer acquisition costs. It'll positively affect the bottom line and can keep your margins strong as you scale your app.
4. High user engagement translates into better sales velocity
Just as customer engagement lets you claim more value from the sales process, if your workout app engages the users, they upgrade their apps faster.
5. It fosters customer loyalty
Your highly engaged users are your most loyal fans, and their support helps with app scaling and generating more sustainable revenue over time.
According to a study by Fundera, 65% of recurring revenue comes from these loyal customers. That's a staggering number. So anything you can do to improve user engagement and add to this loyal customer base will pay off in the long run.
6. It boosts offline revenue channels
All the 2021 fitness predictions are univocal: In the post-pandemic world, gyms and fitness studios will be operating in the hybrid model.
Even though the pandemic accelerated digital transformation in the industry, experts and fitness practitioners forecast customers will return to offline locations. According to their predictions, fitness lovers will continue training online, as they'd already developed strong habits.
Both phenomena are good news for fitness studios and gyms operators, who should consider investing in a workout app despite the customers' comeback.
Fitness applications are not only a necessity to stay in the market or to remain competitive. Complementing their fitness services with an app is for gym operators opportunity to grow.
As we mentioned before: A highly engaging app will attract customers to offline channels, boosting their offline revenue. It provides brands with additional opportunities to engage with customers and, most of all, reach them where they are. The latter builds customer loyalty and helps companies stay on top of the mind.
An app also makes an additional marketing channel when freemium app users are turned into regular fitness studio attendees.
Take a look at the step by step guide on fitness app development!
Read the article
How to monetize a fitness app?
There are at least 3 ways you can leverage your loyal customer base to increase profit:
1. Use pricing tiers
When optimizing your pricing, we recommend using a few pricing tiers to cater to various users, depending on their needs. If you choose to offer a freemium version of your app, you need to develop a conversion strategy that will help you maximize the app monetization.
A free trial will help you generate revenue faster. However, if you're at the point of learning about your app users, you may go for the freemium version. It generates a large customer base for you to learn about your users and develop a smart pricing strategy.
2. Create a referral program
According to Hubspot, 75% don't believe in advertising, but as many as 90% trust recommendations from friends and family.
By creating a referral program, you allow your most engaged users to become your brand ambassadors. A good idea is to combine the referral program with gamification. For example, if you entice your app users to invite friends they want to train with to the app and gamify them, you will have a growing community of highly engaged users.
3. Launch an affiliate program
Affiliate programs leverage the authority of influencers to attract new clients to your app. As a result, they help you grow your customer base and increase revenue.
But they do more than that. Speaking of high user engagement: Influencers are authorities your customers what to mimic. They have the power to increase user engagement and user loyalty as a result.
4. Sell products
Just like in a gym, you offer sports outfits, nutrition products, and training equipment for sale; you may do the same in your workout app. This will enhance your brand offering and give you an extra opportunity to engage users – with discounts, promotion codes, or by using remarketing for your e-commerce products and app user re-engagement strategies.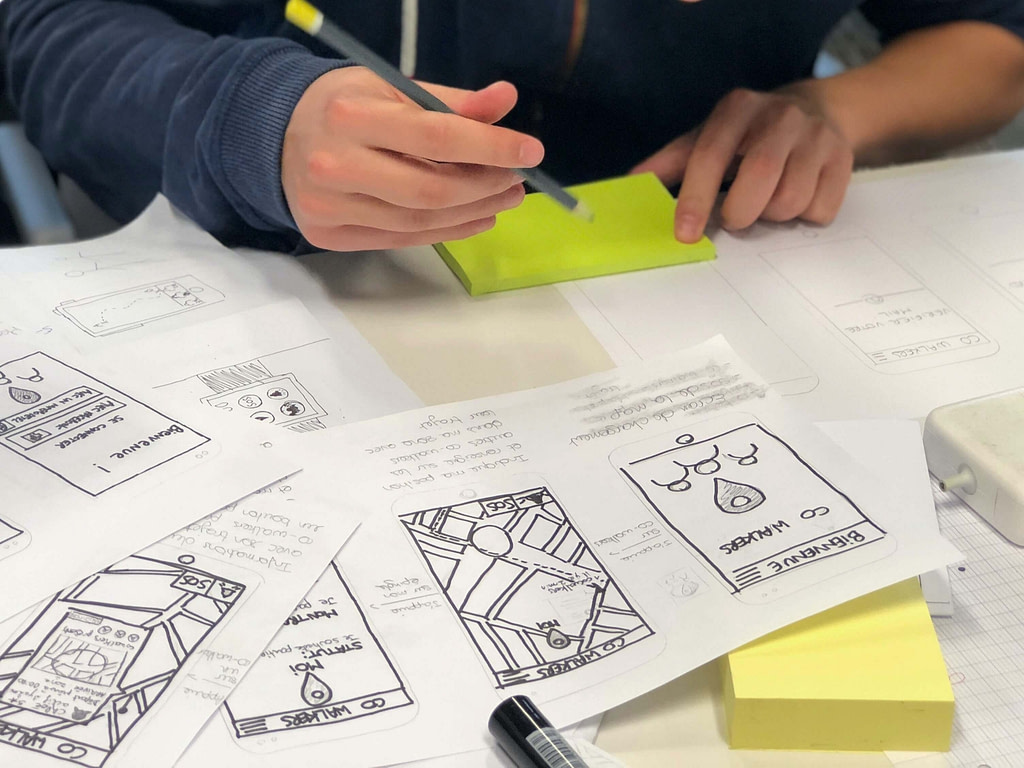 What contributes to higher user engagement and why?
Now let's look at some of the main factors that impact user engagement:
1. Good customer segmentation
High chances are, your app is used by a range of different users. Your ability to recognize their key characteristics and segment accordingly will decide on the effectiveness of your personalization efforts. The more personalized your (in-app) messaging, the higher user engagement is.
2. Positive onboarding experience
You only have one chance to make a good first impression. With so many excellent fitness apps out there, you need to make sure that your onboarding clearly explains how to use the app to get the most value from it. Good onboarding is personalized and engaging so that users feel intrigued and excited about signing up.
If you're looking for inspiration, be sure to look at some of the onboarding and signup teardowns by UserOnBoard.
3. Good product usability
In a nutshell, your app needs to be robust and free of unnecessary features which hamper the user experience. It also needs to offer an intuitive user flow to avoid confusion (or, even worse, app drop-offs).
4. Social connection
We are social creatures, and the sports industry is all about community. To build a community within your app, you need to enable user interaction.
Just imagine how inspiring it might be for users from two sides of the world to compete on 10km runs or achieve fitness milestones together.
You can also integrate with a social media app and let your users' communities track their fitness activities.
These are just a few factors that play a role in encouraging strong engagement. Get these right, and you'll be off to the races!
How to go about creating a fitness app that engages users?
To design an app that fits your users' daily routines, you should have a deep understanding of their habits. After all, you want to create a product that helps them achieve their fitness goals.
In addition, you should strive to make it unique to differentiate it from other fitness apps on the market.
Conduct market research to get a big picture of your competitor's offering. And do a thorough analysis of your persona to design the app around a value proposition that taps into essential needs.
1. Start with an MVP
Let's begin by defining what an MVP is. It stands for the "minimum viable product," and it comes from Eric Ries, the author of 'The Lean Startup.' The core idea is that an MVP is a basic version of a new product that allows the product teams to collect the maximum amount of validated learning about customers with the least effort.
Instead of building all the functionality upfront and hoping for the best, you create a simplified version to test your assumptions in the market.
The main premise is to produce an actual product to offer to customers as quickly as possible. You can then observe real customer behavior, which is much more reliable than asking people what they would do.
Building an MVP is a crucial aspect of the custom app development process:
– It helps you make sure you meet the users' needs
An MVP is a great way to ensure that you have a product-market fit.
Building an MVP, you base on a limited number of insights into your customers and develop your app strategically, testing it continuously with users.
Such an approach gives you greater control over the project and helps you build a product that solves the most critical problems or meets the most crucial needs.
– It saves time and development costs
A mobile product typically takes 4-9 months to develop, depending on its complexity, environment (Android, iOS) and the structure required. Of course, this time frame is tied to development costs, but global data shows that most quality workout & fitness apps range between $100,000 and $1m.
These numbers are significant, and you don't want to make a mistake with this sort of investment. An MVP allows you to test your idea ahead of time and avoid making expensive mistakes that you'll regret.
– It increases your chances for funding
It's no secret that insufficient funding is one of the major reasons that startups struggle to get off the ground.
Studies show that 25% of startups cannot get the funding they need to survive. An MVP can be extremely helpful when you're talking to investors. You can show them a tangible example of what you're envisioning and prove early market traction. This makes a world of difference and can be crucial in getting you the funding that you need.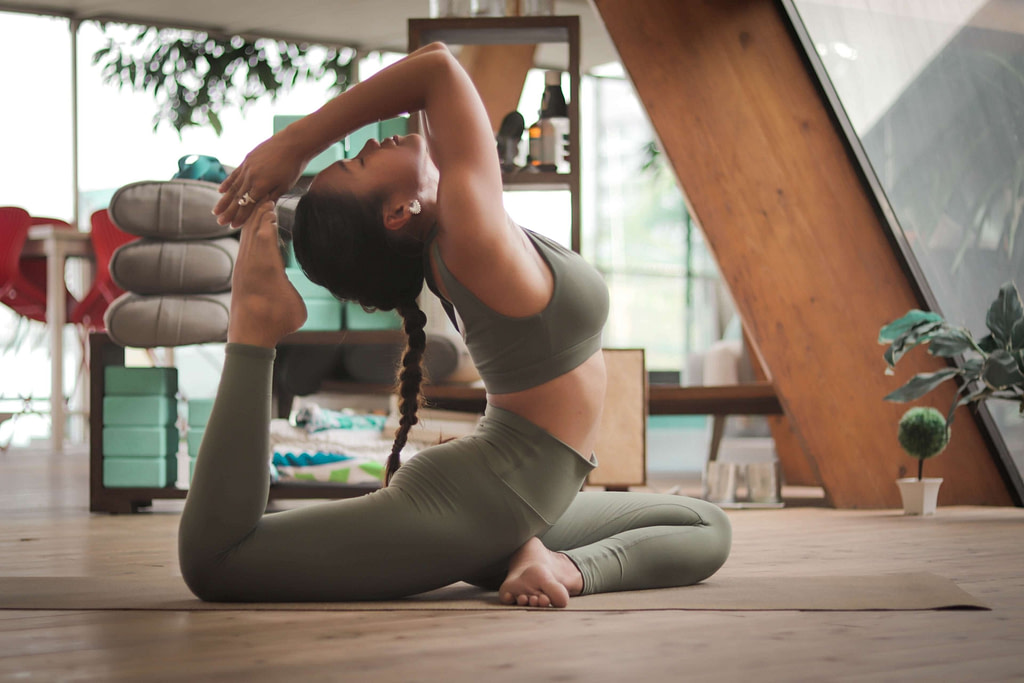 2. Pay attention to user onboarding
As we mentioned, user onboarding impacts user engagement. To work to your advantage, the in-app onboarding should:
Be concise
You want to ensure that your new users' path consists of the crucial steps only. The optimal length will vary depending on the type of app you're building. However, typically you want to keep it as short as possible while still providing the necessary value.
You might choose to include a short product tour or a walk-through of what the app is all about. This gives new users a good chance to assess the value and learn about how everything works. Ideally, this should make the user experience much better when the user finally gets into the app.
Incorporate email messaging
It also can be a good idea to run an onboarding email sequence that is dynamic with a couple of different potential user paths that vary depending on the actions user took in the app. Customize your messages and make them feel personal and fun so that they don't end up in a spam folder.
Offer different sign-on options
It's usually a good idea to allow users to sign in with their social media profiles or to use a single sign-on functionality. This reduces friction for users who can use other already established credentials rather than having to create an entirely new account.
3. Use personalization
Advancements in artificial intelligence (AI) have opened up a vast array of powerful personalization opportunities and created a unique experience for every customer. Here at Neoteric, we are experts in this implementation and can help you with AI development.
Here are some of the most exciting features used in fitness apps to personalize user experience:
Multi-device synchronization
Users can link their wearable devices and fitness-tracking apps to your custom workout app simply and easily. These can then be used to generate various fitness reports. When integrated, they create an immersive and valuable all-around experience for the user.
Push notifications
You can create personalized push notifications that act as reminders, motivational prompts, and various other interactions based on how that user is engaging with the app. These help to improve app retention and, as a result, extend the customer lifetime value.
Goal setting
Let users set fitness goals suited to them and help them assess where they are in their journey. You can create personalized diet plan modules, workout plans, and much more.
Gamification
By leveraging badges and progress tracking, you can help users celebrate milestones they've achieved. Again, this ties into our human psychology and is a compelling way of encouraging fitness improvements. The more personalized your gamification messaging is, the better it works.
In-app chat
One of the critical components of high engagement is good communication, so it's essential to optimize for it in your custom workout app.
If you cannot afford a 24/7 customer support department and have users across various time zones, you can use a chatbot. It uses machine learning to automate customer service and help you to always be available for your users. Chatbots make use of AI and can send context-related, personalized messages that imitate real-life conversations.
Read also: How much does it cost to create a fitness app?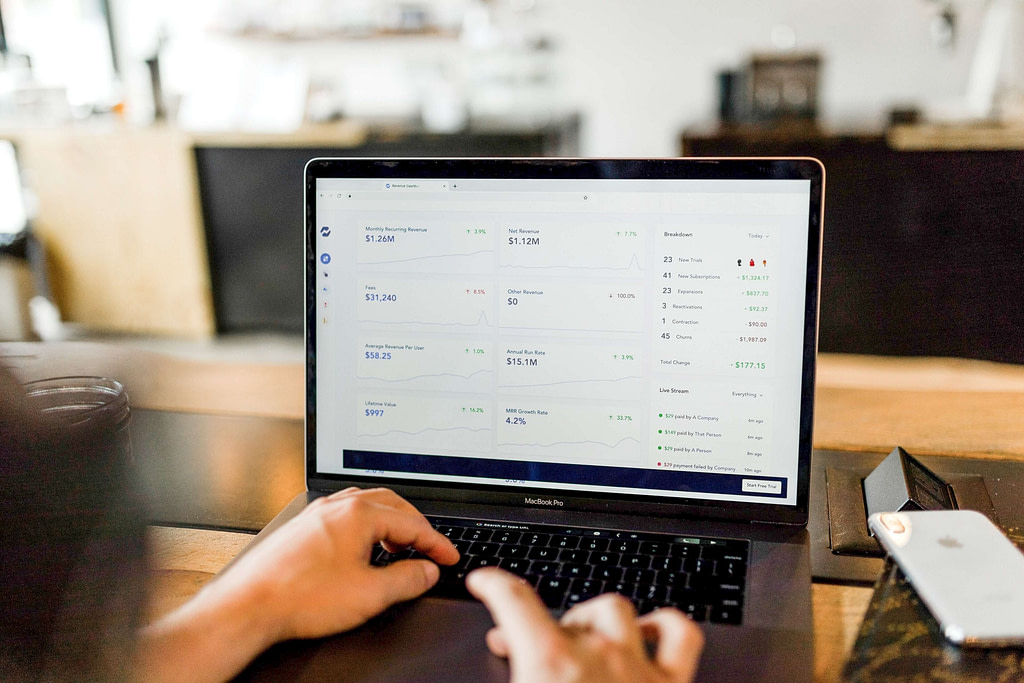 What are the most important mobile app engagement metrics to keep an eye on?
To know you're succeeding with your user engagement efforts, you need to monitor it regularly. There're five user metrics we recommend tracking:
1. Retention rate
Retention rate is the percentage of customers who stay with you over a specific time. You can calculate it on a monthly, quarterly, or yearly basis. The retention formula is easy to apply. For instance, to measure your annual retention rate, divide the number of active users at the end of the year by the total number of active users at the beginning of the year and multiply it by 100.
2. Churn rate
Churn rate is another crucial workout app metric, which points to how many people abandon your app. As in retention, you calculate it on a monthly, quarterly, or yearly basis. To calculate your churn rate, you subtract your retention rate from "1" (where "1" stands for the entire user base).
So, for instance:
1 – 0.3 [retention rate] = 70% churn rate
3. A frequency of use
This user engagement metric shows how often users use your app. Do they return to it a few times a day or a few times a month? It's a good indicator of how attached customers are to your app. The more often they return to it, the more value they see in it, which shows high attachment.
4. Session duration
Simply put, session length is the time your customers spend within your app each time they use it. Among others, monitoring the average time spent within your app can tell you if people find it valuable, easy to use, and engage with its content.
Conversely, if you see a drop in session length, it's a sign that users are losing interest, which might eventually lead to churn.
5. Daily and monthly active users
These metrics tell you how many users log into your app on a daily or monthly basis. To figure out the number of your daily active users, take a look at the total number of users who opened your app within a day. It doesn't matter what actions they performed or how long the session lasted.
Follow the same approach to calculate your monthly active users.
Summing up
High user engagement is not crucial for your app's success but is able to boost offline revenue as well.
Having an app that succeeds at engaging users gives you a head start in the market. To engage them, ensure a robust user experience, user-centricity, and good performance. In addition, make use of personalization, apply gamification strategies, and strive to build a community.
At Neoteric, we have experience helping fitness entrepreneurs make it in the digital space. With our digital product design services, we will help you build your product strategy and launch it successfully.
If you need one or are interested in consulting your vision of the app, we invite you to a Design Sprint – a consulting session in which we go through your product strategy. Get in touch to arrange a call. Let's work on your project together.
Improve your user engagement with a custom app
Let's talk and see how we can help your customers keep their fitness routines
Contact us