In the first episode of Neoteric Tech Talks, a series of webinars for the fitness industry, we interviewed Ewa Wysocka – a serial entrepreneur who's running her own digital marketing agency Tribe47, and has also co-founded the online yoga platform, Portal Yogi. Ewa talks about the importance of having balance in handling the needs from the digital and physical world to retain customers in a world that is changing. Read to get a little insight into the fitness industry in post-pandemic times and how marketing and technology can help you grow a fitness business online.
Watch now
Fitness industry in the (post-)pandemic reality
Darek Kociecki: Today, my first guest is Ewa Wysocka. She's a serial entrepreneur who currently runs two businesses. Ewa, really nice having you here today. I understand you've got two heads; on one hand, you run your digital marketing agency. On the other hand, you are one of the co-founders of an online yoga portal.
Ewa Wysocka: Thanks for the invitation, Darek and Neoteric. Yeah, one of my companies is a digital marketing growth agency called Tribe47. Here, we are working with several different businesses that are operating within fitness, yoga, and wellness. Very often, they actually provide digital subscription products where they share either training, know-how, or diets. Therefore, we do have experience working within that industry. As you probably know, it's really growing nowadays. After and during the pandemic, when people were locked at home, a lot of people were looking digitally for solutions.
Darek: So it means that your agency is very busy.
Ewa: It's busy, yes. Well, you know, we've been in a good spot. I feel lucky because of that.
And the second business of mine is called Portal Yogi. It's a Polish digital yoga platform, something like Netflix, but with yoga sessions. That one was also very busy during the pandemic because a lot of people couldn't go to a yoga studio or couldn't really explore other opportunities to do fitness. People then started looking virtually for solutions. Actually, we had a very busy and good year at Portal Yogi. That's how we (Neoteric and Portal Yogi) started collaborating as well. Probably we're going to talk about it today, too.
Read also: The tech to invest in during the COVID-19 pandemic
Darek: Really nice to have you here. So can you tell us a bit more about the situation in the market? Obviously, the pandemic hit a lot of industries, but I think that maybe fitness in particular because of the nature of the business. What has happened through the last year, and how have the businesses responded?
Ewa: Obviously, my perspective would be somewhat subjective, because I'm looking at businesses that come to us or the businesses that I run. Right now, we're in May 2021. So that's also interesting, at least here in Poland, because we are at the moment when the world is slightly re-opening. So I can already talk a little bit about the whole trend. Last year, 2020, around the same time, especially between March and May 2020, was the time when we'd seen the biggest boost of demand when it comes to digital fitness and digital wellness. It also happened to the food catering industry, for example, which also somehow relates to the clients that we serve.
Darek: So it's a very early stage in the pandemic development that people have already started looking online?
Ewa: Yeah, it was the moment when people, for the first time, had to face being locked in and it happened worldwide. People started searching for something to do, and they started to be more concerned about their health. Clearly, we could see it. As you know, a lot of new users came in. I mean, I can observe in my PortalYogi business that while we were like, "whoa we are doubling, we're tripling". That was amazing!
The good thing was that we were actually ready for it. I think the first trend that I was observing was that a lot of businesses were actually not ready for that. It's definitely easier to be ready when you have an online business versus when you have the offline element. Right? If the demand for your kind of physical product is really growing and you don't have enough of this physical product, then you're in trouble. When you're a digital business, it feels like, well, you should always be ready to just sell more. From the digital infrastructure stage, actually, a lot of businesses were not ready. They were not ready to scale their marketing campaigns, which is something I take care of through my agency business, but sometimes they also we're not ready to serve the biggest demand of their users.
So on the product level, we started adding a lot of content to the yoga platform, and that's when we realized, "wow, now we have so much content". People are really busy on the platform, and maybe from the technological standpoint, we're not really serving these users well enough. We're not helping them to choose the content, find the right content and do all the other things. I guess that was the first test. You know, a lot of businesses experienced higher demand but were not necessarily ready to serve that demand.
Staying focused to deal with setbacks and retain customers
Darek: So in some sense, you've been ready for the lack that came?
Ewa: Yeah, I was ready actually. A lot of my clients were ready. That means my agency somewhat did a good job, but we can always do better. At least our clients were ready from the infrastructure standpoint. They had systems in place to scale up advertising, to scale up lead acquisition, and to process the number of people that were coming in. That was good! However, I've seen many times businesses that were knocking on my agency doors, such as last year between March and May, like, "Hey, help us, because it's the pandemic and we need to grow, and we don't know what to do." Very often I would look at that and say "there's just too many things to do and not enough time", you know?
Darek: So you have to focus on something?
Ewa: Focus on something, or be systematic in terms of building up your presence online. It's like when the opportunity comes, like this pandemic for the health and wellness industry, it's about if you were ready earlier.
Darek: Yeah, absolutely. So now, one year through the pandemic, I think that the lockdown is starting to ease in many countries. Where are those businesses, those successful businesses, from your point of view?
Ewa: I can say that definitely, some more challenging times are coming. We can observe it right now, and on a lot of subscription platforms within the last year. We really took a lot of clients in. However, the retention work is something that has to happen because, as you know, people right now are not locked in anymore at home and they're starting to go out. There is a lot of work in convincing clients to stay within these solutions because now they're going to have more opportunities.
Of course, you know, the world is shifting somehow. Probably, there will be some balance between handling some of your needs in the digital world and some of your needs in the physical world. However, as a product and brand, you have to somehow convince your new customers to stay with you, even though the world is changing, right?
Darek: Yeah, so there is all this talk about the hybrid model where previously maybe you had a lot of people that were doing activities offline, they were forced to do it online. Now they know the experience, and now the challenge is to keep them in both worlds.
Ewa: Yeah, probably some of them will leave anyway, right? The good news is a lot more people open up to the idea of using digital solutions. For example, we can see it in the e-grocery world. We can see it in online fitness. Therefore, it was a great positive boost because some people are somewhat hesitant towards living part of their life in the digital world. They kind of open up to it, but there will be some setbacks for sure. I mean, I can already tell, right? It's beautiful weather, at least in this part of Europe, people are going out, and places are opening up. So, we're going to lose part of the clients. This is a chance to really strengthen our values and propositions so we can still keep some of them and hopefully get more and more. Right?
How companies should approach a digital shift
Darek: Yeah, absolutely. What are the trends in the digital marketing space that companies should watch or follow?
Ewa: Recently everyone is talking about changes to Facebook and iOS and how it's having an effect. We actually just had training about it with our team. It's still, to me, about being non-dependant on one channel as much as possible and really building your infrastructure. If you're a B2C business, you have to be constantly professionalizing your digital marketing ecosystem. That's how I see it.
We say that there are some fundamentals that, as a professional digital business, you just need to handle. You need to have a couple of things checked off your list:
a website that is well optimized from a conversion standpoint,
some tools to constantly look for the higher average order value,
some retention mechanisms in place,
and you need to know how to work with your team around that.
On the other hand, you also should have some basic marketing automation set up in your business. If you don't have it, then you're definitely missing out on something. I see it all the time, some businesses just don't have it. It feels like just a ready playbook. Like, "hey, you need to have marketing automation". Some businesses don't have it set up, and this is just leaving money on the table. You need to be ready to work with more than one advertising platform, and you need to have some skills in working with advertising platforms. Facebook is getting harder now. Google will also slowly start getting harder soon. Cookies will disappear, and this world will just get more complex.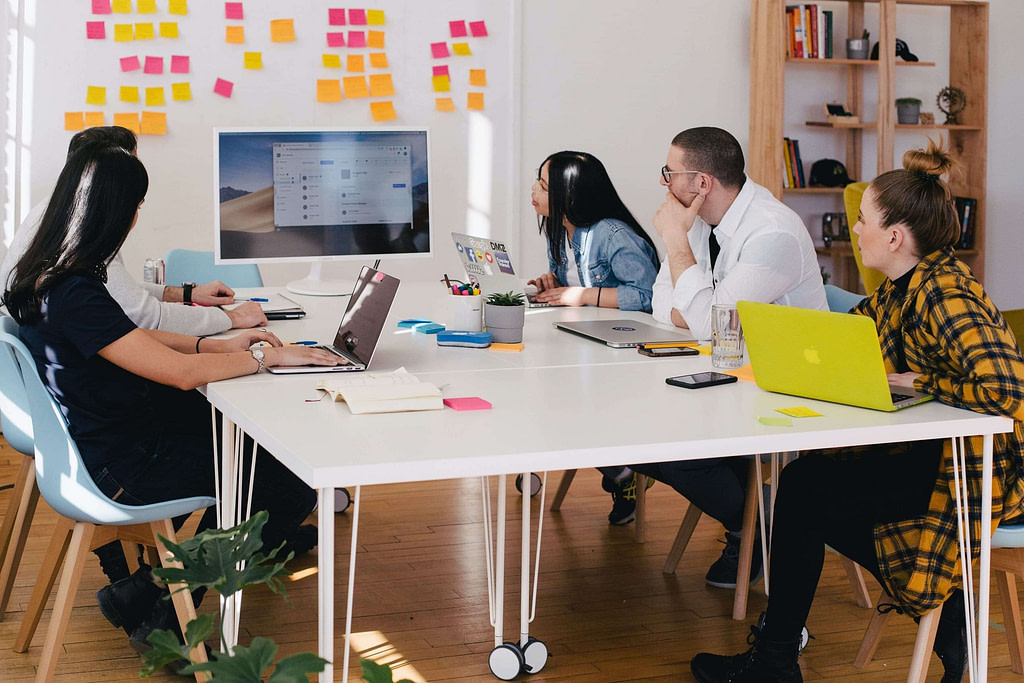 Darek: By harder, do you mean that more skills will be demanded from people doing marketing?
Ewa: Skills attribution is getting harder and harder, also because of the changes to iOS. There are lots of skills there that if you're just not opening this book, then… well, you will need to do it at some point.
So just summarizing; You need to have systems in place to optimize conversion, average order value, and retention of your customers. You need to have some at least basic marketing automation in place that includes: email, SMS, and probably if you're in Apple some notifications. Also, you need to be ready to play with different advertising platforms. I'm not even mentioning content marketing here, but I think that's also obvious. You need to know how to play on different content platforms in an organic way, on different social channels. You should have at least some basic know-how on SEO, and you need to know how to position your site and content. Really, you just have to be doing all this. If you're not, you're just not getting ready, and it will be very hard to scale your business. These are just fundamentals.
Darek: So when thinking about, you know, the hot trends, your message is rather "Make sure that you've got the basics covered"?
Ewa: Yeah, that's my message, because, you know, there are always going to be some hot trends. I can mention that from more detailed know-how about working specifically with the content-driven fitness apps.
I'm talking about apps that deliver fitness training and yoga training. Like there is one thing that we observe that maybe is a little bit more specific. I don't know if it's a trend, but we see that there has to be a merger between these kinds of evergreen processes like things that are set up in your business and that are constantly in place, acquisitions on different channels, marketing automation, and optimization. But you need to merge it also with interesting seasonal campaigns. There are tons of different seasonal campaigns that you can choose from if you're a B2C business. The most common ones are obviously discounts, but I wouldn't say those should be your only thing.
If you're a content-driven business, you can be coming up with many different seasonal topics. You can engage people around challenges. You can do some new content releases. Or you can be building up campaigns about new trends and new themes.
You have to be constantly coming up with some novelty to get your users interested and to get their attention back. It's like Netflix, you know, if there were no more new movies, you probably would stop watching it, yeah? This novelty is what attracts you to the platform. Actually, this really works for the fitness and yoga, and wellness apps that are based on content. You need to have new content all the time, and you have to have new initiatives around it.
Darek: I understand you stress the importance of communication not just to new potential users but also existing user base?
Ewa: Yeah, existing and new ones, right? People who are hanging out around you, but they're never really ready to jump in. This new exciting thing could be the reason why they would jump on it finally. So this kind of merger between evergreen campaigns and seasonal launch campaigns is something that we observe. It is important to have it if you want to be successful in growing such content-driven fitness and wellness apps.
Darek: Beyond marketing, where do you see the tech trends in the fitness industry? What is, in your view, an important trend happening at the moment?
Ewa: I think it's maybe narrowing down to the apps I know the most that are driven by content. I see that helping users to explore, find, and pick the right content is the trend. With a lot of the platforms and the businesses that we're dealing with it. There is a growing amount of content that is really landing on the platform. I mean, even in this PortalYogi business that I'm not so involved in the day-to-day work there, but I know that every week we are recording new content.
Looking back to, I don't know, four years before, when we started, the amount of content was really much bigger. I mean, there are tons of videos and users getting lost, especially new users when they're coming in. They want to choose the right things. So, this is where I see the technology can really help, and A. can probably help by helping users to find the right content. Because if you want to charge for that, then just having content is nothing, right?
From the technology standpoint, I think helping users to choose, select, and verify the right content is, in my opinion, still a topic. Even though it sounds simple, it's not that simple.
Read also: AI-powered fitness applications
How to select the right platform for your users?
Darek: Yeah, you're right. Recently, the Infuture Institute has created a map of trends for this year. According to their research, AI is moving from a very innovative thing to a thing that is slowly becoming the new normal in the industry, something that in one, two, three years from now, everybody will be using. So it's becoming less of a novelty. It's great that you're bringing up this topic!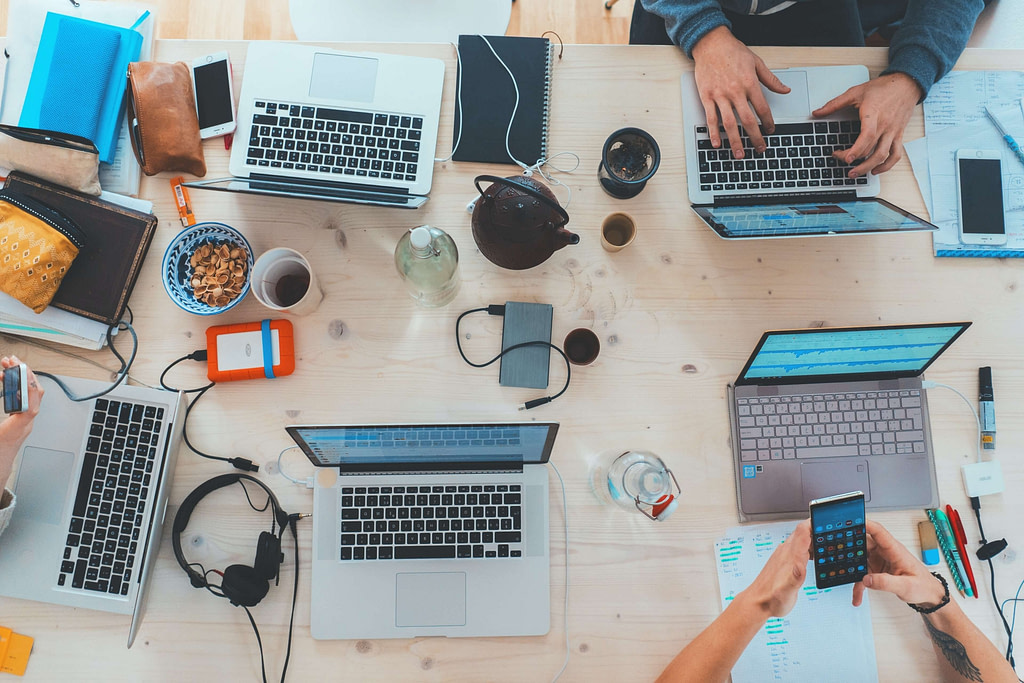 Now, let's talk a bit about how you've got to the point where you're building your own tech. I know that you've started Portal Yogi using Teachable as a platform. Can you tell us a bit more about how you started? Why did you choose that platform?
Ewa: The idea of a business was to create a platform where people can practice yoga at home with pre-selected teachers, and where we're creating really user-friendly content. We're putting a lot of different styles into one platform. I mean, that was my feeling, and I think I was right.
We don't really need to be very tech-savvy to get started. Hence, we use one of the ready-made solutions, the one that we are using is called Teachable. There are plenty of other ones like Thinkific, Kajabi, and I think even more. There's a lot of different apps and platforms that allow you to quickly start your content-driven business. When we started, we just focused on content, good quality content, building the community, and growing the brand perception.
However, we really didn't think so much about technology. Actually, that was great because this platform allowed us to scale to over 15,000 members. I think at the peak we had around 18,000. It was all fine, but as I said: with a growing amount of content, it started to be less easy for people to find the right things.
Even looking at Teachable, I follow one of their co-founders or CEO on LinkedIn, I just noticed that they were sharing the results of different businesses that are on Teachable. A majority of these businesses are somewhere between 100,000 USD to 1,000,000 USD in revenue a year. Therefore, they're really small businesses.
I think it's fine until you get your first million, then you can still stay on it. Although if you want to grow, and you want to build a bigger business, a more scalable business around it, unique technology is something that gives you a competitive advantage. And a chance to somehow be more responsive to the needs of your customers. That's important!
Watch more interviews with fitness entrepreneurs
Learn how they grow their businesses, what challenges related to digitalization they faced, and how they use data to stay up-to-date with their customers' expectations.
Watch now
Darek: In the beginning, as I understand, basing on the ready-made platform allowed you not to focus on the backside of things? On content, growing the business?
Ewa: Yeah, on content, community, brand, and it was fine. I'm still a big fan of saying that if you actually have an idea for such a business, don't start with the technology, start with getting the right idea. There's a lot of pre-made solutions out there. If you already have users and you're in conversation with them, and you know what they need, then it's actually pretty fun to build a platform. That's what we did. We got a lot of feedback from the users, and then we went to you (Neoteric). We told you what our users want, and your team helped us to develop a solution that can now be a true upgrade for our users, right?
Darek: I understand that at some point, the existing tech stack is not sufficient and then there is the decision, "Let's build something custom," yes?
Ewa: Yeah, and it was our journey. It was really coming from the feedback of users and some things that we could not do on Teachable for them. There were a couple of very easy features, like creating your own playlists of content to some more advanced things like customizing. For example, the first screen or the content that users see once they enter the platform. So these are easy and more advanced things that we know our users would like. As well as creating for them a chance to build their profile within the platform that has more options where they can save more information. All these things we could not do with a premade solution like Teachable, and we knew from them that they would like it.
Darek: When did you know that is the right time to make the move?
Ewa: We knew for over a year, but before the business started really growing, maybe we were not so ready. It's also some investment. A time investment. Some commitment like "hey, we're going to really need to keep building this platform, because I don't think it's going to be just built and left, we really will need to grow it". Once we reached a certain level of revenue, then we also felt okay. There's potential, so we're gonna invest in technology now, and it seems like a good decision.
Read also: How to boost sales with a recommender system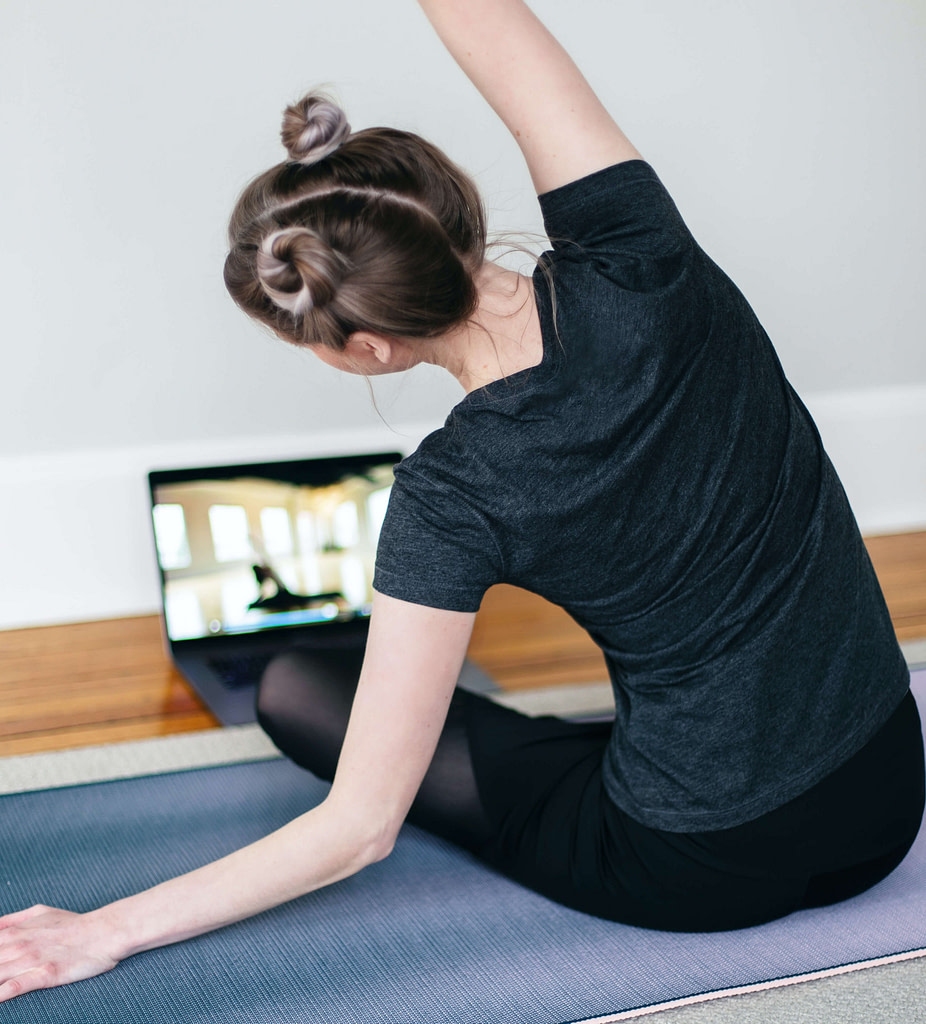 Elements of building a community
Darek: Okay, so I understand that this need has been growing for quite some time. Then you were waiting for the right moment financially, and then you thought "Let's make the move". Right now, your yoga platform is under construction. What you know, and what we noticed is that you get an interesting approach to building a product because it seems that you are involving a lot of the community of existing users in the process of building the application. Can you tell us a bit more about how you're doing this?
Ewa: Actually, one of our unique selling points of this yoga platform is a community. We're delivering content, but also, we've tried to build a community of users from the start. We're not really sophisticated about that. At the beginning, actually, we've just used a simple Facebook group. The group was closed and we added all the paying members. We've actually put a lot of effort, money, and dedication into moderating this group. In making sure it's alive so that whenever people ask questions, they're answered by professional yoga teachers.
There is a really thriving online community of people who are using the product. When we said there, "Hey guys, we heard your feedback, and we wanted to build a new platform," there were tons of people who were like "Hey, that's great, we want to help you." They were happy to jump on the call to give feedback. They want to go into some focus groups with us and share.
Whenever we're discussing if we want to build some feature or not, Marzena and Magda, who are two leaders of the community, were just posting it in this Facebook group. They're just getting tons of feedback. Also, people are so involved because they're involved with a brand. If we didn't have this community beforehand, we probably wouldn't have such great feedback right now. So there's some sort of implication of it.
Darek: Okay, so I understand other businesses should have such a community, and it would be a great idea to involve them.
Ewa: Well, I always recommend adding this kind of community leg to your membership product. If your product is built as a membership, and you want to have users prolonging your subscription, I think the community is a very important element. Of course, some people don't want that. Some people just want to use content, and they want to have easy access.
Still, from my experiences, there will be 30 to even 40 percent of people who are using your product that will be interested in at least somewhat be a part of a community. That's where they can get their questions answered and where they can get a dose of motivation to still keep using the product, especially in fitness. You know, motivation is the big thing, so I guess that's helpful. If you know other people are also doing it then you would be more willing to do that too. Also, if you have this community, then building your own product is much easier because they can help you out, right?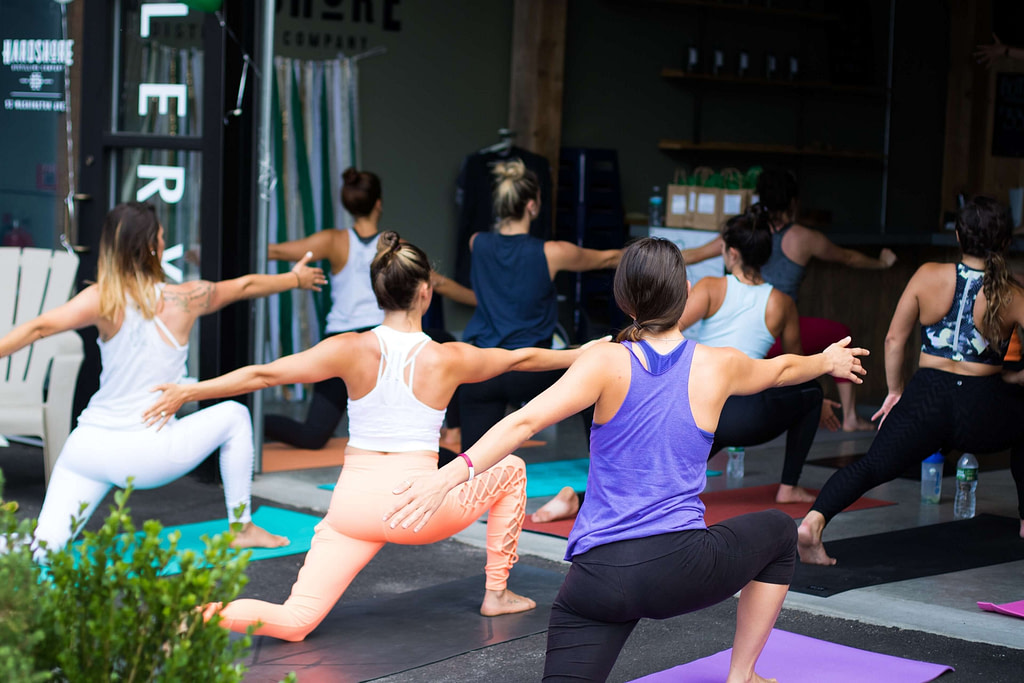 Darek: So what benefits do you see involving the community?
Ewa: Well, right now? It's hard to say because we're still in the process of building the product. But what I'm hoping is that we're gonna avoid some terrible mistakes. That we will not build the product, that people are going to say: "Oh, my God, what is this? We wanna come back to Teachable, it was better". We just want to avoid that. We're also doing it to keep them involved, to keep them as part of the community, and obviously to keep them engaged with a product.
Darek: Do you think that you can also boost their loyalty later on? You know, if they have a product that they feel a part of, maybe they'll be involved?
Ewa: Definitely, but in reality, it's just some group of people. Those people who are really getting so massively involved and make up like one or two percent. Nonetheless, all the other people see that we are being very open, and that also creates a little bit of our brand values. Our values are about being community-driven. It's also a perception of our brand, and we've always been like that. We're not based on one guru's personality. There are a lot of yoga teachers. It's a lot of people. So involving people in building technology also aligns with brand communication.
A content-driven software development
Darek: When you think about building a digital product, what is your approach to building a great yoga platform?
Ewa: From my experience, it was always about content and community first, then technology second. That's kind of my approach. That's what I always advise to different companies who come to me and ask me. Obviously, it might also be driven by technology. That's probably where your experience is bigger. As Neoteric, you guys sometimes work with companies who seek technology as the main differentiation point. Still, I think it's these three things that people should think about:
What's your content?
What's your community strategy?
And what's your technology?
These three things are going to be very important elements of a digital product, and that is driven by content. Therefore, they're going to get these three elements to think about.
Darek: So, once that decision is made, we want to build our own tech. Now, where do you start? You're not a technical person, you don't have experience.
Ewa: Exactly, that's what I wanted to say, it depends. Probably, if you're a technical person you know what to do, but if you're not then it's harder. Maybe that was also one of the reasons why we didn't approach the topic earlier – because we are not IT people. I mean, I understand technology, and my partner does as well. From a basic standpoint, we know what we need, we are users, but definitely, I wouldn't say that I can, for example, hire the right people to build such technology. I think that these costs could kill me. Plus, I would have to be able to really verify their work.
Accordingly, for us, it was about finding the right partner, and it also wasn't an easy thing because there are lots of stories about choosing the wrong partners. As a result, finding the right partner is for sure a journey. I mean, we found you, and we're happy so far, but we will see because there's still a lot of things ahead of us. The launch of the new app and then, of course, optimizing and then adjusting to the further needs of the users.
Probably my way of choosing partners is based a lot on relationships. We have known your company for a long time, we cooperate. We know what you guys are doing. There are lots of things that I knew that made me somehow trust you. There was a process that you guys took us through that also allowed us to get to know your team and the developers on your team to see how they think, and to understand they're actually quite business-driven. They are not just developers who only code and don't listen to the perspectives, don't see the big picture of a project. So that was pretty cool.
Darek: So you wanted a partner who can not just do tech but understand the business?
Ewa: Yeah, to understand the business, to understand the project, to be able to cooperate with my team. That's also something because there are some benefits in the collaboration here. Because my team knows the product, they know the users, they have tons of know-how. The team from your side knows the technology, they know what's possible, and what's not. They know how fast it's going to take, et cetera. That's why this collaboration, I think, is the power here. I always believed in the power of a team. So I guess this is about creating a strong team that can collaborate, understand each other, and really build a great product together.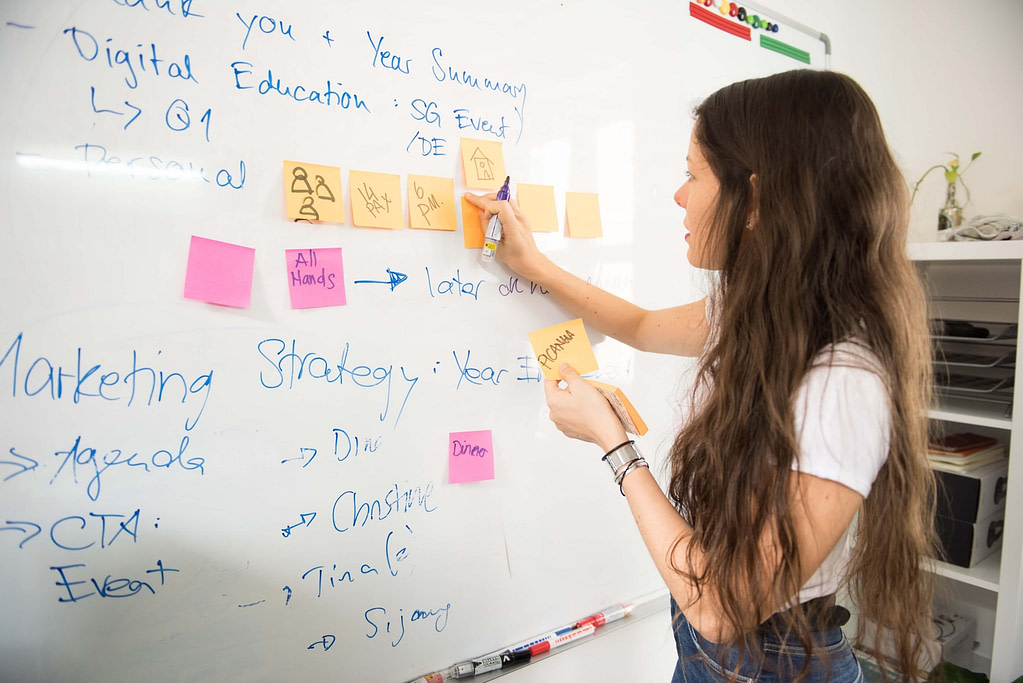 Darek: By this process, I understand that you didn't jump into a big project from day one.
Ewa: Yeah, we did the workshop with you. I wasn't there, actually, my partner was. She was very happy with it, and it allowed her and other people from the team to get to know your team. Judged based on this and because the workshop was nice; the collaboration was good and creative. It was very actionable. Also, based on that, they made a decision that "Hey, maybe it's good, let's do it. It's a big investment, but let's do it."
Darek: Okay, so that means that a workshop is something that is advisable to begin with?
Ewa: I mean, I also own an agency, and I always do it. Not just because I think I would advise it to my clients, but also me as an agency. I want to get to know my clients before I sign up for a five-, six-, eight-month deal. I think it's some part of doing business nowadays. You want to do it with people you have some flow with, and you need to discover if you have this flow. I always recommend going for smaller projects in the beginning to understand how you actually collaborate, and if there is a good team spirit so that we can do things together.
Darek: I understand that it might be difficult to judge it from a written proposal.
Ewa: I think it's impossible to judge it from a written proposal. It all depends, of course, on what your business values are. If you like to have some pleasure from the collaboration, you probably want to have an experience of working with these people before.
Darek: Through this process of deciding that "We're going to build the platform." "What is it going to look like?" Do you think that such a workshop is important, and not just the selection of the tech partner?
Ewa: Again, I wasn't there, but from the feedback of my team, they said that it gave them some clarity on how it will be to build a product, like what are going to be the necessary features, what are the things that maybe we could do later. Some initial product testing with our users was also a part of it, so that was good. We had some initial proof of concept, and we knew that "Okay, that's interesting for our users." So, yes there are many benefits, and I would always recommend going for something like that before you sign up for the full project.
Darek: Because it also is a bit of validation for you: "Okay, do we really want to build this product? Let's do the workshop, we're going to feel it better." The decision will be much easier.
Ewa: And maybe sometimes you're actually going to say: "No, I don't want to do it." I mean, in our agency, we also have that phase. Sometimes after this workshop, people say: "I don't want to do it anymore, it's so much work!" I'm like, "Okay, great! Great that you're saying it right now, and thank God we didn't sign up for a six-month deal", after you decided it's too much work, right?
Darek: Yes, or the client would be half motivated, half demotivated to engage.
Ewa: Plus, again, it's the psychology of engagement. If you engage me in creating this product scope, I'm just going to be that much more collaborative later on.
Darek: And you don't jump into marriage from day one of meeting a person. You may go and date?
Ewa: Some people do it. I wouldn't.
How to grow a fitness business online – a brief summary
Darek: Okay, so what would you advise a founder of the fitness business that wants to invest in tech? What would be your top advice?
Ewa: Well, think about what you wanna do. Think about those three things:
What's your content, what you're going to be giving out there.
Aare you willing to build a community around that product?
Finally, the third one, what's the role of technology here?
Are you just using technology to deliver your message, or is technology here the main differentiation point, like making something easier that wasn't possible before is going to be the main thing? Basically, I always advise all the businesses to just think about what theor unique selling proposition is. What's different about them, and how they're going to transfer it into the product.
Darek: So what you have offered that others didn't and how you're serving the needs of clients.
Ewa: Then, if you want to break it down, break it into content, community, and technology. I find it quite interesting to play within these three elements of a digital product.
Darek: I like this analogy. A triangle.
Ewa: Think which one is your main leg, or maybe all of them should be at some point, but you're going to start with something and ignore a little bit the other. It's very difficult to focus on all three legs. So you're going to start with something, and then with time, have to be strong on all these legs; you have to start somewhere. Think about how it's different from others. Think who's your competitor as well. It's good to know because maybe someone is doing what you want to do, and they do it so well that you cannot really do it better. At that point maybe you should revert and think about the other ideas. I always say fundamentals: What's your persona? Who's a competitor? Also, how your product is set on these three legs and you're going to be fine… or not.
Darek: Time will tell. Yes, but these are definitely interesting times that we live in now. I think the industry is now through this shift, so let's see how it goes.
Ewa, thank you very much for the interview. It was really a pleasure having you here with us. All the best with your digital agency business, and at the same time with Portal Yogi. Hopefully, we'll be growing together and will be well received by the users.
Ewa: Hopefully. Thank you so much.