Welcome to 2020! We may not have flying cars yet, not to mention flying houses, and the teleports still aren't the most popular means of transportation. The reality of 2020 and the direction where the technology went differ quite a lot from what shaped our imagination in the XXth century! Instead of pushing the limits of our physical capabilities, we headed towards pushing the limits of our minds. And this is exciting! Predictive models are able to process tremendous amounts of data to make accurate predictions about the future or detect anomalies (e.g. diseases) at a very early stage, detect fraudulent transactions to protect our finances, and allow companies to provide exceptional customer experience with personalization. What is shaping this reality and helping us achieve it is AI.
In this article, we present some of the AI and machine learning events to attend in 2020 – to stay up to date with one of the hottest technology trends of the past years, know where we head, and actively participate in this process. The list will be updated, so stay tuned!
January 2020
Applied Machine Learning Days
When: January 25-29, 2020
Where: Lausanne, Switzerland
Located in beautiful Lausanne, Applied Machine Learning Days is one of Europe's biggest AI events! It consists of five days of workshops, talks, tutorials, and presentations on machine learning and artificial intelligence, and their application to different industries.
Deep Learning Summit
When: January 30-31, 2020
Where: San Francisco, US
The Deep Learning Summit by Re-work is focused on presenting real-life AI applications, case studies, business insights & results from leading companies leveraging AI to solve their problems.
Discover opportunities of advancing trends in machine learning & their applications in business, hear the latest real-world case studies from leaders in innovation, tech, and integration, and explore real-world case studies to discover the business value of AI.
February 2020
Impact: AI 2020
When: February 4-5, 2020
Where: San Francisco
The tracks of this two-day conference feature keynotes, workshops, and engaging sessions that cover trends and practices in artificial intelligence, machine learning, and data science.
Over the past 10 years, Impact: AI has become one of the most significant AI events in this area. Come explore and learn from some of the world's most accomplished practitioners, thought leaders, and vendors.
March 2020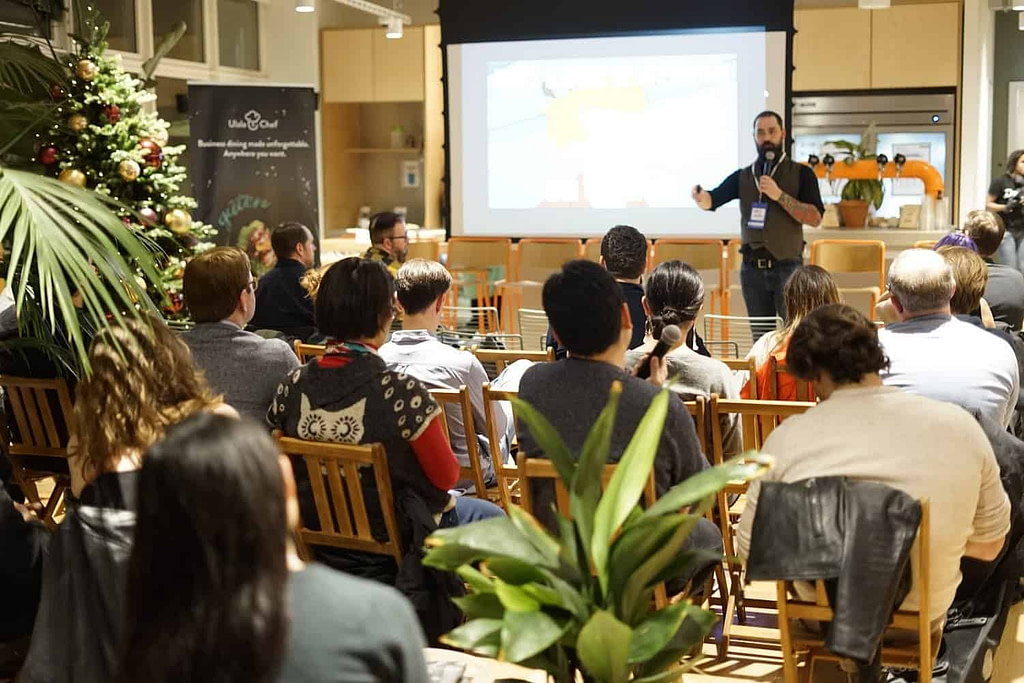 Neoteric AI Talks
When: March 5, 2020
Where: Amsterdam
https://www.eventbrite.com/e/neoteric-ai-talks-accelerating-growth-with-ai-tickets-92114796837
After London and Berlin, we are bringing our AI Talks to Amsterdam! Founders, executives, artificial intelligence & data science experts – all in one place, gathered to share experiences and learn about different aspects of growing revenue with AI.
AI EVERYTHING
When: March 10-11, 2020
Where: Dubai, UAE
Over 10K attendees, 200 speakers, and 200 government leaders. AI Everything is one of the largest and most comprehensive AI events in the world that promotes initiatives, collaborations, partnerships, businesses, and social enterprises in the fields of artificial intelligence and machine learning.
Big Data & AI World
When: March 11-12, 2020
Where: London, UK
Big Data & AI World is a comprehensive event that covers different areas related to data science and artificial intelligence: from data management to data integration, from machine learning and AI to analytics.
AI & Big Data Expo
When: March 17-18, 2020
Where: London, UK
https://digitalagencynetwork.com/ai-big-data-expo-global-2020/
As part of a series of global expos, this conference dives into big data and artificial intelligence. Thanks to its strong focus on deep learning, business intelligence, and data science, the conference is said to be the perfect match for startups and industry leaders in the consumer space who want to pick up new data strategies to apply to their businesses.
Data Innovation Summit: Innovate Through Your Data
When: March 19-20, 2020
Where: Stockholm, Sweden
https://datainnovationsummit.com/
The biggest and the most influential Data and Advanced Analytics event in Northern Europe, the place to be for all professionals and organizations working with the utilization of data for increasing profit, reinventing business models, developing data-driven products, and increasing customer satisfaction.
April 2020
Big-Data.AI Summit 2020
When: April 1-2, 2020
Where: Berlin, Germany
https://www.hub.berlin/big-data-ai
Europe's leading conference on the practical applications of smart data in business. The #BAS20 sessions will focus on three key areas:
cross-industry big data and AI strategies, technologies, and trends,
applications of big data and AI in leading industries,
ethical and political questions in the area of big data and AI.
O'Reilly Strata Data & AI Conference in London 2020
When: April 20-23, 2020
Where: London, UK
https://conferences.oreilly.com/strata-data-ai/stai-eu
To stay competitive, you need to understand AI. And you can't have AI without data. O'Reilly Strata Data & AI Conference is meant to help professionals better understand this area through training courses, tutorials, case studies, technical sessions, and more. It is probably the most technical-focused conference on this list. Covering two of the hottest technological trends of the decade, it focuses on the practical aspects of implementing AI: from building foundational data infrastructure, preparing training data, building ML pipelines, working with NLP, and iterating AI projects.
May 2020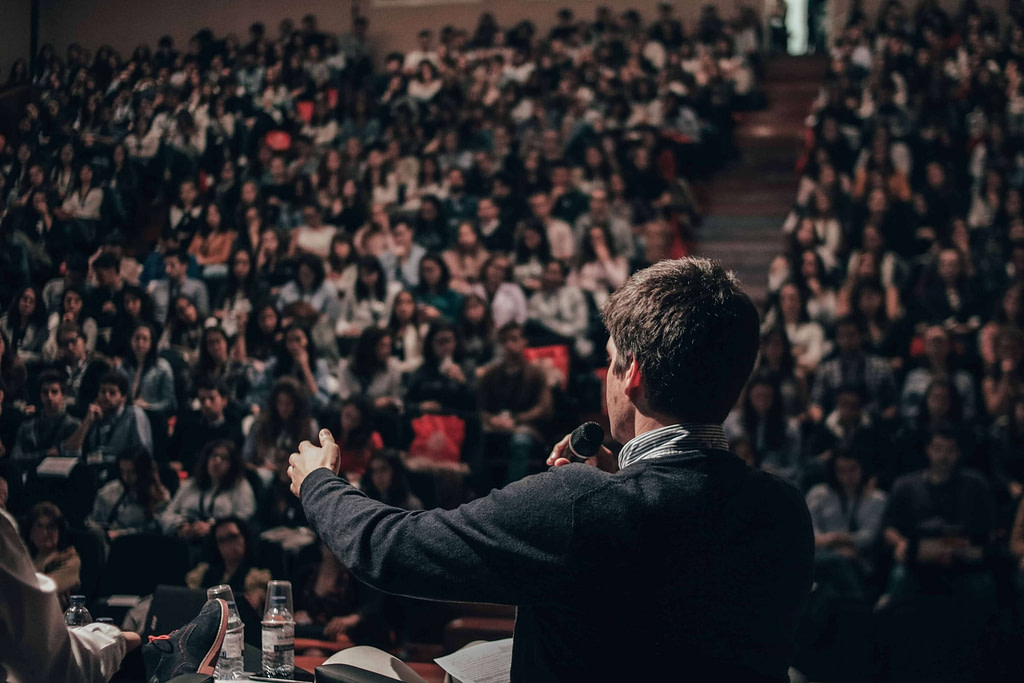 Rise of AI Conference 2020
When: May 13-14, 2020
Where: Berlin, Germany
Rise of AI started with 10 people discussing Singularity in 2014. Today, Rise of AI is Europe's most influential platform for the growing Artificial Intelligence industry, gathering top AI experts, decision-makers, opinion-leaders, and game-changers to discuss Artificial Intelligence for society, politics, and economy.
June 2020
CogX
When: June 8-10, 2020
Where: London, UK
Save the date to come to the Festival of AI, Blockchain, and Breakthrough Technologies! CogX's Festival of AI and Emerging Technology features speakers from the industry, government, and academia to bring a well-rounded perspective on AI to their stages, focusing on different aspects of its implementation in various industries and its impact on business and society.
The AI Summit
When: June 10-11, 2020
Where: London, UK
"The world's first and largest conference and exhibition to look at the practical implications of AI for enterprise organizations" according to Forbes. Engage with the biggest organizations, hear from the brightest minds, and get exclusive insights into pioneering AI projects from all corners of the industry.
July 2020
AI & BIG DATA EXPO EUROPE
When: July 1-2, 2020
Where: Amsterdam, Netherlands
The AI & Big Data Expo focuses on showcasing the next-generation technologies and strategies from the world of Big Data & Artificial Intelligence. The main topics of the event include Business Intelligence, Deep Learning, Machine Learning, AI Algorithms, Data & Analytics, Virtual Assistants & Chatbots as well as case studies showcasing some practical aspects of implementing AI solutions across different verticals.
International Conference on Machine Learning
When: July 12-18, 2020
Where: Vienna, Austria
Even though it's rather an academic event, we couldn't miss it on this list! The International Conference on Machine Learning (ICML) is the premier gathering of professionals dedicated to the advancement of machine learning. It is globally renowned for presenting and publishing cutting-edge research on all aspects of machine learning used in closely related areas like artificial intelligence, statistics and data science, as well as important application areas such as machine vision, computational biology, speech recognition, and robotics.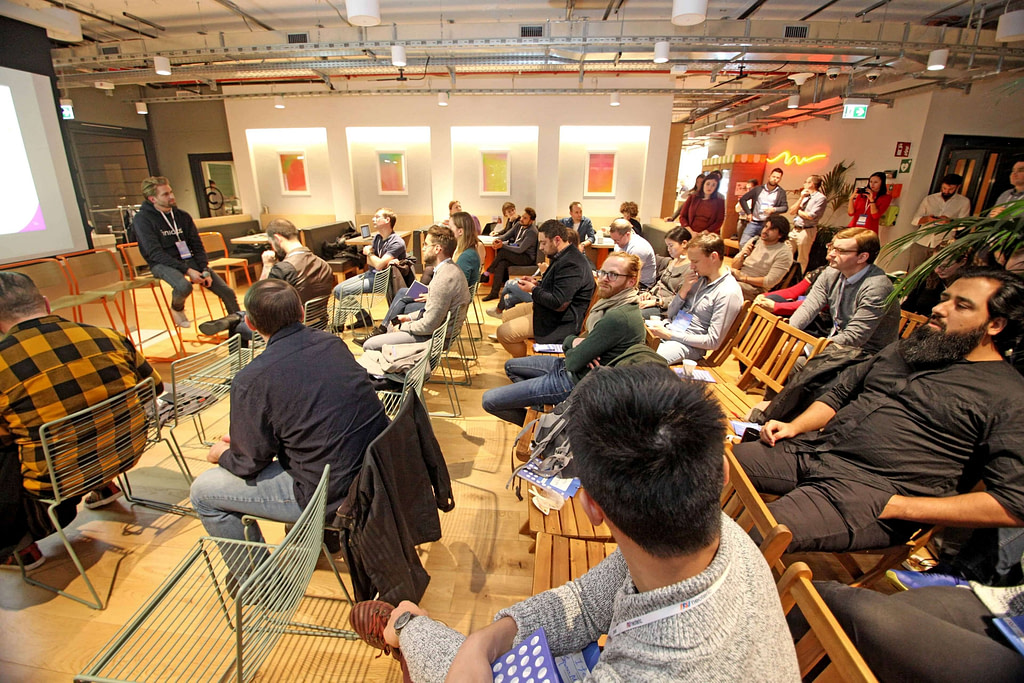 August 2020
COMPUTER VISION
When: August 23-28, 2020
Where: Glasgow, Scotland
The top European conference in the image analysis area. ECCV 2020 will be a four-day single-track conference, with additional activities: over 1000 posters, workshops, tutorials, and an industrial exhibition focused on different aspects of computer vision.
September 2020
O'Reilly's Artificial Intelligence Conference
When: September 14-17, 2020
Where: New York, USA
Recommended for business executives, O'Reilly's Artificial Intelligence Conference educates its attendees on applied AI best practices and emerging trends. This conference is useful for those who want to learn more about how AI can be applied to their business strategies in a practical way.
October 2020
WORLD SUMMIT AI
When: October 7-8, 2020
Where: Amsterdam, Netherlands
The world's leading and largest AI summit gathers the global AI ecosystem of Enterprise, BigTech, Startups, Investors, and Science. Their mission is to tackle head-on the most burning AI issues and set the global AI agenda, so if you want to know the future of AI, learn about its main trends and challenges that companies and societies will need to face, come to Amsterdam!
November 2020
Data Natives 2020
When: November 18-20, 2020
Where: Berlin, Germany
https://datanatives.io/conference/
Data Natives conference brings together a global community of data-driven pioneers to explore the technologies that are shaping our world. The topics include Data Science, HealthTech, FinTech, Sustainability, Art & Tech, GovTech & Social Good, Machine Learning & AI, Blockchain, and Mobility.
December 2020
The AI Summit
When: December 9-10, 2020
Where: New York, USA
https://newyork.theaisummit.com/
The event is focused exclusively on the impact of AI on business, showcasing the ground-breaking solutions that are transforming business productivity and will transform organizations in the future.

Predictive analytics for business
Learn how to use predictive analytics to drive business results and revenue
Download Ebook