It's hard to ignore AI's position as one of the biggest game-changers in business in the 21st century. And it should come as no surprise that the innovation and efficiency AI technologies have brought to countless industries can be applied even to less tech-savvy fields. Entire industries have had to adjust their tried-and-true business models. And while oil and gas companies may be relatively late to the party, the industry certainly doesn't want to get left in the dust. Let's see what's the role of artificial intelligence development services in the oil and gas industry.
These applications are now being implemented at a rapid-fire pace across extracting, transporting, and refining oil and gas operations. A recent EY survey reported 92% of oil and gas companies were currently investing in some form of AI, or at least planned to in the next couple of years. And according to a Mordor Intelligence report, the value of the AI market in oil and gas is expected to grow between 2020 and 2026, from about $2 billion to more than $3.5 billion. While oil and gas has long been one of the most important and valuable commodities in the world, there's also been an issue plaguing the industry since its inception – efficiency.
Let's look at some ways that the gas and oil industry is applying artificial intelligence to its operations to get a hold on that issue.
AI for business operations
The oil and gas industry can benefit from using AI technologies the way that other industries already have: looking to the customer. Put simply, AI allows for more efficient customer targeting, landing, and retention. AI has long proven its worth in sales, marketing, and customer service in other industries. The oil and gas industry can benefit from its usage in the same way.
In business operations, AI uses machine learning models and predictive analytics to gain insight into customer behaviors to track patterns and pick up on anomalies. Discovering trends and tracking consumer behavior can increase the chances of retaining a lifetime customer and reduces overall churn. More data lets the sales and marketing departments do their job more efficiently. It also improves the overall customer experience, which can lead to stronger relationships and increased revenue.
Considering the wildly fluctuating prices of crude oil and natural gas, companies also have to get a grip on production efficiency and inventory to increase profitability and reduce their downtime. Here's a prime example: when the demand for oil plunged in the wake of the COVID-19 pandemic, many oil and gas companies struggled with economic planning and value chain management. AI software is able to adapt to situations like price volatility, supply, and demand, and competition. Then, it makes suggestions to analysts to increase efficiency and revenue in times of uncertainty.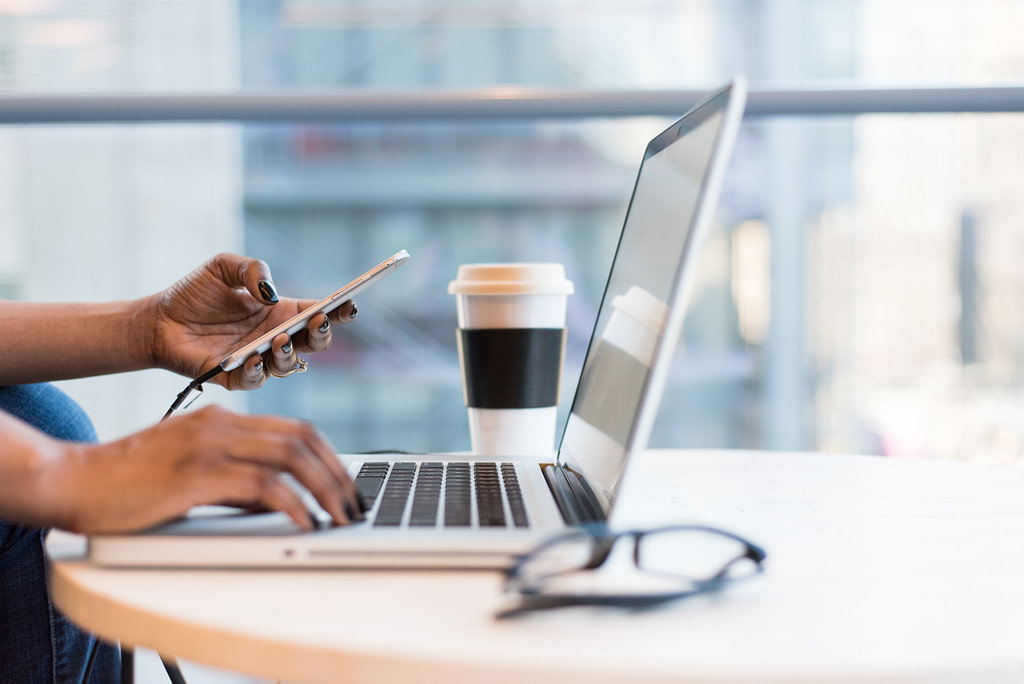 Machine learning in oil and gas, AI for preventative maintenance, quality assurance
AI is not only useful on the customer and business end. It can also cut costs on operations through preventative maintenance and quality assurance. Before machinery goes out on-site, quality assurance technicians and supervisors can teach AI to identify and send alerts for any hazards or faulty equipment through visual computer systems. There's plenty that can go wrong with mechanisms and equipment in an oil pipeline or at a fracking site. Installing a faulty piece of equipment in a pipeline that must be painstakingly replaced is far more expensive than the adoption of preventative maintenance using AI.
And with oil and gas production comes an issue that's also been a thorn in the side of the industry – corrosion. A NACE study reported that corrosion is costing the oil and gas industry around $1.372 billion per year. Predicting and managing corrosive effects in upstream, midstream, and downstream processes can reduce leaks and decrease production downtime, unplanned maintenance and deferment costs. Preventative maintenance also ensures compliance with government environmental and safety requirements.
According to GEP, the use of machine learning and predictive analytics has already cut costs by $50 billion in upstream activities alone. With that kind of savings, it's no wonder so many oil and gas companies are flocking to AI adoption.
Start smart and get your AI adoption right
A comprehensive guidebook on how to prepare for implementing AI, what challenges to look out for, and how to make sure your AI adoption is a success
Get your ebook
Oil and gas AI for safety protocol and risk management
Artificial intelligence learns in a way that's inspired by human learning but is still different. AI will learn through historical data and generally performs better when trained on large amounts of quality data. A large number of power outages or personal injuries actually result from human error rather than faulty machinery. So, with the help of AI, many of these could be prevented. When those preventive analytics calls for needed maintenance (see above) no human could simply forget about maintenance, overlook issues or suffer injury.
With oil and gas companies subjected to sky-high penalty fees when workers are non-compliant with safety protocols, AI can do a far more detailed job of finding workers who might be breaking the safety rules. The oil and gas industry is one of the most dangerous on-site jobs a worker can do. Slip and falls, chemical spills, exposure to dangerous substances, and explosions are all real dangers on the job.
Before AI, you'd have to have a supervisor monitoring a camera feed or work area and hope he or she catches a worker not wearing a hard hat or safety glasses, working on improperly maintained machinery, or breaking some other protocol. AI can scan and recognize rule infractions far more efficiently. Thanks to that, you will avoid on-the-job mishaps and the penalties from authorities and regulators that come with them.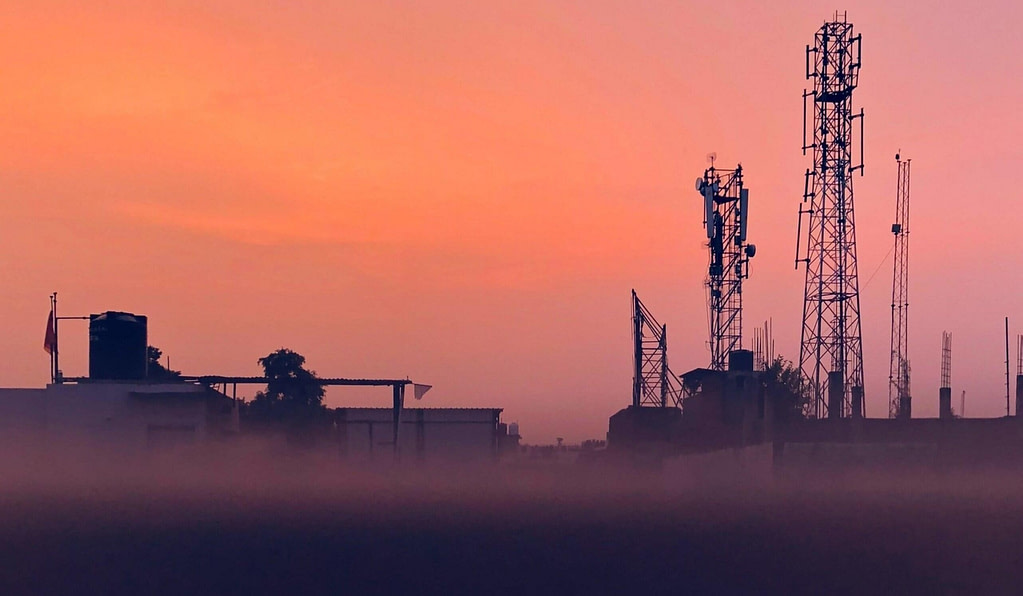 How to start with artificial intelligence in oil and gas industry
It's important to remember that introducing any new tech into a company should be done in a strategic way. It's crucial to make sure the tech aligns with your business objectives. (And that goals that are set can be measured.) Follow these steps to make sure you're going in the right direction.
Get down to business
To start, focus on the business end: discuss the existing operations, find the pain points, identify the company goals which need to be met. To get a good start on applications of machine learning algorithms, it's crucial to get an understanding of these points through a data strategy. This is a document that helps you become more data-driven by gathering all the necessary information about your business. It contains your long and short-term goals, information about the data, and the details of how you're going to implement AI.
Read also: Mistakes of AI adoption: lack of data strategy
Find the business case
The data strategy and business case go hand-in. Use the data to figure out the business objectives and priorities. What are they? Is it preventative maintenance? Are they coming from inefficient upstream operations? Companies could be looking for better means of seismic mapping for drilling sites. Or is it regarding midstream storing and transportation? Maybe it's marketing, finding more customers, or reducing churn. Figure out as many business cases as you need, and analyze investment vs. ROI.
Identify and set goals
Though you've likely got an idea where AI can be implemented in your business, setting a long-term goal is important when developing a strategy. You'll also need to establish short-term goals that will help you get there – little victories that keep you on track. How will AI help you get there? Have a look at the use cases you've listed. Which one of these will bring the value you're looking for the fastest? Start with that case, and use little victories to build your way up to the main goal.
Crunch the data
Open the books. Pull out the data you've got, and find the data you need. Remember, the more data an AI model gets, the better it performs. At this point, you'll also take a closer look at data storage, governance and managing the results of the model you're developing.
For example, if you don't have maintenance expectations on particular machinery, you can find them. And though oil and gas futures are hard to predict, feeding sales and pricing fluctuations pre-COVID based on seasonality could help economic planning.
Define the skillset
Tech aside, who's on your team? Does your team have the skills you need to deliver the project? Do you want to train your staff? Or do you need to hire an in-house data science team? Do you want to partner with another company? There's plenty to think about here. Weigh out the pros and cons.
After completing the AI project, you'll have to think about the staff that will ultimately be working with the AI. If AI will be driving your sales department, how will it affect your staff? How do they handle the results and how will they use them? They don't have to understand every technical aspect of AI. They should, however, understand the value and how to use it day-to-day. Remember, AI is not going to replace your team, it should help them perform at the highest level.
Why invest in AI?
Though the oil and gas sector has been relatively slow to adopt AI technology compared to other industries, most of the players in the industry have jumped onboard, with many others following suit. A McKinsey report suggests that three AI and machine learning techniques – feedforward neural network, convolutional neural network, and recurrent neural network – could create between $3.5 trillion and $5.8 trillion in value in nine business functions in 19 countries. PwC research shows global GDP could be 14% higher by 2030 thanks to AI. That's an extra $15.7 trillion.
What's more, the COVID-19 pandemic ramped up the adoption of AI for many businesses. Companies were forced to move online and find more innovative ways to optimize processes. They needed to target customers more accurately, and manage supply and demand. And with the aftereffects of the pandemic assuredly lingering on for all businesses, including oil and gas, the practicality and value of AI adoption will continue to prove itself again and again.
Read also: AI in business: What are the benefits of artificial intelligence?
Key takeaways
Artificial intelligence has become one of the biggest commercial opportunities in the growth of today's global economy. The benefits are widespread and highly profitable and AI is revolutionizing industries one after another. The oil and gas industry won't be an exception. Artificial intelligence is an important and fascinating trend to follow – especially before your competitors do.
Let's put your idea into action
Read to explore how AI can help you dominate the oil and gas sector?
Let's talk