In this episode of Neoteric Tech Talks, a series of webinars for the fitness industry, we interviewed Konrad Majewski – a senior UI/UX designer at Neoteric. Konrad talks about the current trends shaking the digital fitness world and the importance of proper UX in modern apps. Have a look at the interview to gain some insights about branding, user testing, and the crushing role of the designers in app development.
Watch now
Product design in the fitness industry
Darek
Welcome to another episode of Digital Fitness Tech Talks by Neoteric. It's a series of interviews with people working in the fitness industry. We're looking to create a platform where ideas and knowledge can be exchanged in this buzzing tech fitness environment. Today, my guest is Konrad Majewski. He's one of Neoteric's product designers working on fitness applications.
Hi, Konrad. Thanks for joining us today. Let's begin with your story. How did you end up being a product designer?
Konrad
First of all, hello Darek, thank you so much for the invitation to the talk. In terms of my story of becoming a product designer, I was always interested in helping people solve their problems regarding the digital world in a digital context. That's why I got into designing web applications and web solutions – and why I joined Neoteric.
Darek
Great. And you've been involved in working on fitness applications. So can you tell us a bit more about what is hot now? What are the most important trends in the fitness application space?
Konrad
As you probably know, now is a very buzzing time for the fitness world. And those trends are becoming more and more associated with actual solid product design principles. The one I can think of is being very much focused on the UX side of the experience of the overall app. So, as a creator of such an application, you always think about creating or preparing a very nice onboarding experience for your users in order to increase the adaptability rate of your application. And very often, you're concerned about increasing the overall engagement.
Read also: A step-by-step guide on fitness app development
Turn your users into your brand's ambassadors
Darek
So you make sure that the money spent on advertising in the app pays off, that once users become paid members, they will continue using the app, so the money invested is not lost.
Konrad
Exactly. And what's more, you also make sure that the people who started using your application are not only becoming users but they're also becoming advocates for your brand. They're starting to recommend you to their friends and families and grow into active ambassadors of your product.
Darek
Do you think that good design is important to achieve this advocacy among some users?
Konrad
Yeah, definitely. I believe so. If you experience a lot of friction, you have no idea how to search for the content within the application, or how to search for the workout that would satisfy your requirements, then you're not very likely to recommend the application further.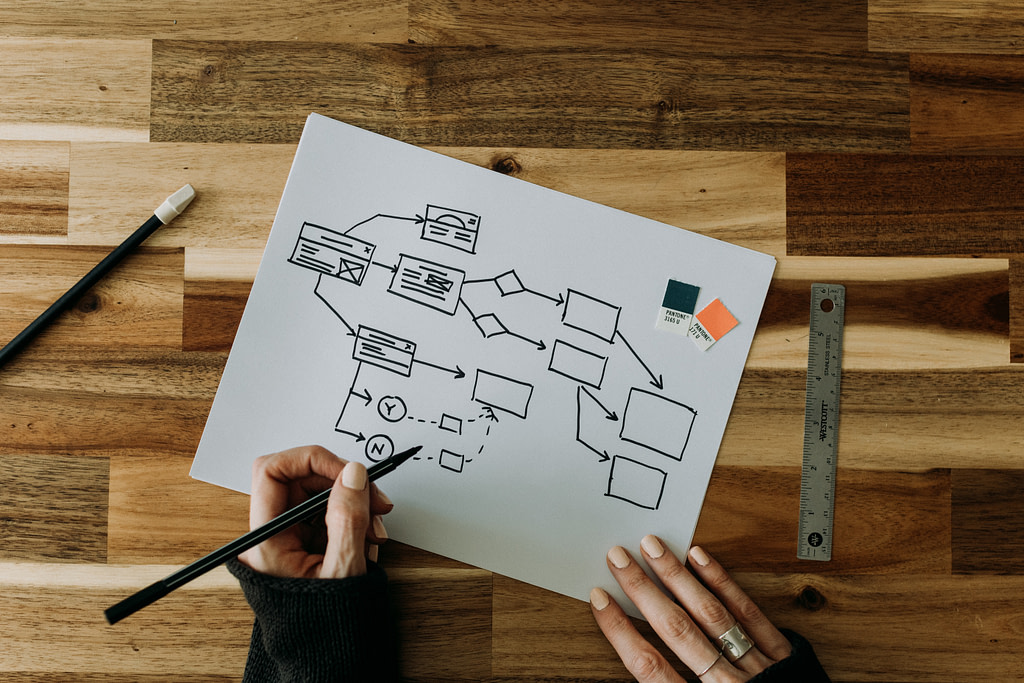 Look at the user testing as the receipt for your app's success
Darek
What are other trends that are buzzing in the industry?
Konrad
There is more and more emphasis on the user testing side of things. We always try to test the solutions we brainstormed before getting committed to their development. Basically, you're trying not to commit very early on certain features but only work on the actual things that were well received by your target audience.
Darek
So instead of building the whole thing, you just design a little bit of it, show it to users, watch their reaction, and build it only if they love it? And if not, let's avoid a costly mistake, right?
Konrad
Yeah, exactly. That's the sort of the "efficient mistake" term coined by the design sprint community at Google.
Darek
And why are those tests so necessary? I mean, I understand the cost of development – it is expensive to hire software developers to build the solution. And any mistakes, including adding unnecessary features, might harm your project. But are there any other reasons why it's so important to do the proper tests at the beginning of the project?
Konrad
As humans, we tend to become very attached to our ideas. Just imagine: you're the future product owner, and you have this very bright, very nice idea for the product, right? And you're just thinking: ok, let's bring it to the market. Let's give it to the users. People are definitely going to enjoy what we have in store for them. But then, after spending a lot of time bringing this product into the market, you may face a very unfavorable reaction. So, what user tests allow us to do is, first of all, to make our idea better, to make sure that it answers users' needs. Then, because you have this idea, you spend a little time, very little time prototyping it. You bring it to the actual users, test the reaction, and then you have this very nice window of opportunity to evolve your idea. And, actually, you get some insights from the actual users on how to make it even better than you thought.
Darek
It makes sense. At what stage do you usually do it? Do you just do it at the beginning of the project, before the actual development starts, or during the development?
Konrad
Well, the honest answer to this question is: it depends. It really depends on the project and on the questions that you have. For example, some people are very cautious about specific ideas. In such cases, we tend to test some of our hypotheses very early. So before even the design work begins, when such a situation emerges, we might plan some quantitative research with some straightforward user questionnaires that could be done very quickly. And answer the question of "is the idea really good?" or "are the people really experiencing the problem that you wanted to solve?".
Darek
So it's like a survey you can do before even sketching anything? And then the next step can be when we already have some designs?
Konrad
Yeah. The next step after such a survey is complete. And when you determine that people really are experiencing the issues that you thought they were experiencing, we might start the design work. Then, of course, we might check some other hypotheses in terms of how well we've managed to solve the particular problems that we define.
Darek
And what is the importance of testing with users when the product is already built?
Konrad
When the product hits the market, it might be received in very different ways, right? On the one hand, it might be perceived very well. But, on the other hand, it might not be as good as we expected. Those tests in the later stages of the project allow us to react to the overall reception and make some iterative changes to the project.
Darek
Ok, so maybe before going to a broader public, it's good to show it to some of the alpha-, beta-testers, small groups of users?
Konrad
Yeah, exactly. That's definitely true. User testing is always very important. It also allows us to optimize the designs that were created in terms of their usability. And thanks to that, we can also make sure that we didn't make any stupid mistakes as designers, right? Because very often, when you focus too much on the details, you may lose a wider perspective. It's easy then to overlook some aspects that are very important in the larger, more broad view.
Read also: Good design starts with words. Storytelling in UX design
Feedback from the users – how to proceed?
Darek
Could you tell us more details about how you run those tests? How to squeeze feedback from the users? For example, let's say you've already got some initial mockups and a prototype you want to show the users. How would you usually do it?
Konrad
As I've mentioned, we can run many different types of tests. One of the most popular types of tests, when you have mockups and clickable prototypes, are the IDIs which are In-Depth Interviews. In such tests, we invite our users for a session and let them click through those prototypes. We might give them some tasks to accomplish during such a session. Then we observe the people and how they deal with those tasks; what sort of paths are they taking if they are, for example, tasked with finding some information on the website. And when they manage to do those tasks when complete them, we ask for their honest feedback. During those feedback sessions, we must not impose any point of view on our users. We want to hear their opinion, learn what they really think. In the end, we can wrap up those tests with that nice report and have some conclusions from them.
Get inspired
Darek
That's very interesting. What else is going on in the fitness world at the moment? I think there is a lot of buzz about gamification and motivation in the fitness world. That's probably the biggest challenge the fitness industry is facing right now: how to motivate people to train. So, how are the applications on the market, and how do they solve this challenge?
Konrad
There are many different approaches to this issue.. One of the more popular methods is creating the social aspect, a social experience in the entire app. One of the very nice examples is Freeletics, which has this wall feature where the workouts you're doing are posted. Our friends can support you in achieving your goal (in becoming a more fit person), by showing you some love. There might also be some leaderboard features, and you might compare how you and your friends are doing.
These are very nice features that you can incorporate into a fitness app. But there is also some kind of indirect competition that you can scout for, let's say, finding a nice solution to the issues you've mentioned. Duolingo can be a good example, with many gamification features like gaming levels and scoring points for completed exercises.
Read also: Gym membership retention strategies
Darek
So you can look for inspiration in other apps, not necessarily from the industry.
Konrad
Yeah, exactly.
Darek
Konrad, if I am a founder and want to build my first application. Where can I look for inspiration?
Konrad
There are many different places where you can find some very nice examples of the design works or the e-fitness application works. There is definitely Dribbble that is more focused on the final product, the final screenshots, or other shots from the last piece. And there is definitely Behance, a great source of inspiration supplied and built by Adobe. It's also really nice to check the direct and indirect competition. And by the way, we've already done some research on that topic, and you can find the results in our recent e-book called The Do's and Don'ts of Building E-Fitness Apps.
Darek
So in this e-book, you're collecting insights from different applications across the industry?
Konrad
Yeah, that's exactly right.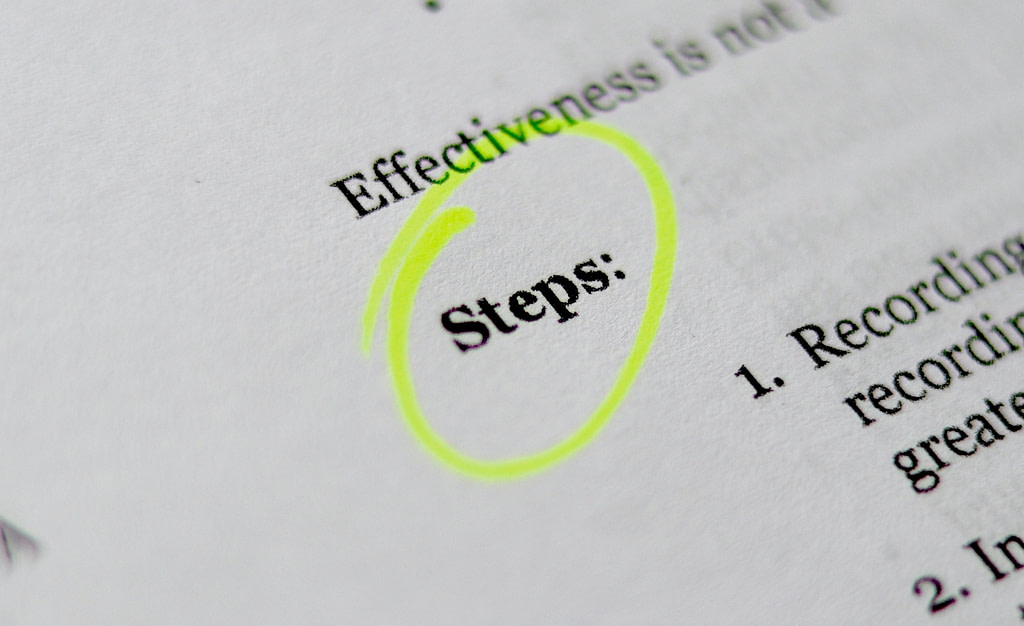 How to handle the process of app development?
Darek
I wondered if you could tell us a bit more about the process of building an application. What are the usual steps from day one?
Konrad
The process we use is very flexible, and we use the core principles of the design thinking methodology. First of all, before even the real work starts, we're running the workshops for our clients. These workshops consist of two first stages, usually empathizing with our direct users and the product owner because it's also an essential part of the process. Then, we try to define what we want to build and how it should look in the end. After that, we try to explain what features we will take to the next steps and how to solve the problems we observe among our target users. Last but not least, we begin the actual design work and start the ideation process.
Take a look at our case study: 100% remote design sprint to validate a business idea in 5 days
Darek
And what is the ideation process?
Konrad
When running the ideation process, we start from very low-fidelity mockups. We basically try to visualize the ideas of our product owners. We try to bring them either to paper or to some very basic digital prototypes so we can quickly determine whether we, as designers, are on the same page as the product owner. We all gather feedback and iterate on those very early sketches and move to the higher fidelity stages, when we often end up with a finished clickable prototype. And such a prototype is usually ready for the validation stage, which is conducted with the actual users.
Darek
And what can go wrong in this process?
Konrad
In theory, nothing can go wrong because the process is bulletproof, right? And in practice, the refinement of the ideas might take some time. It depends on how much time we want to spend on the ideation, how much time we want to spend on refining those ideas, and how much time we actually want to spend on testing after the ideation phase and prototyping is completed.
Darek
So one needs to find a good balance between all those activities.
Konrad
Yeah, exactly. Because I can, for example, imagine a situation when you're trying to make your designs too perfect before running any kind of tests, and you might find out that you actually ran out of time for getting any feedback from the actual users.
Darek
I see. Or you might just waste a lot of effort creating something that users will not like. And you can do it in maybe a quarter of your time.
Konrad
Exactly. Yeah, that's exactly right.
Darek
And also, as a fresh founder, I may haven't built any applications before but I'm in the industry and want to have my own tech. So is it difficult to take the first steps? How to get the knowledge, find the right people, and take those first steps in this process?
Konrad
I don't think it's difficult at all. First of all, you want to focus on your own business. You want to focus on what you do the best. Basically, if you're a fitness founder, you probably know a lot about the fitness industry, about fitness in general. For example, training and nutrition, and stuff like that. So as long as you have a solid value proposition and know what you do in the industry, you should always be able to create a nice digital product with the help of the right people.
Darek
And if I have a vision, how to translate this vision into a product roadmap or how to pass it to my design team?
Konrad
In terms of passing your vision to the design team, we, as designers, always try to propose some activities or exercises to help us understand your needs. Thanks to those exercises, we can think more visually about the entire product. You are also able to refine your ideas with our help.
Darek
So, thinking about the fitness industry, how is it different from designing, let's say, a business-to-business application?
Konrad
In my opinion, designing for fitness is not different from designing for any other environment or any other industry. You always need to have your users in mind, always have to take into consideration their problems or the issues that they're facing. If you do that, it's always easy to create or ideate the right solutions for the problems that you manage to identify, and that's a universal principle. It's pretty much the same for all the fields that you can work on.
Read also: How to design an app that your customers will love to use? Product design vs. UX design
Darek
So, I understand, it's always the same cycle, because you need to get the users, onboard them into the application, make sure that they understand what to do next, and that the application is user-friendly, so they keep on using it, yes?
Konrad
Yeah, exactly. That's a very similar process all across the fields or across industries. And there are very similar design steps that you have to take to ship the final product.
Darek
And, in the fitness industry, there is a rising issue of changes in user retention. Many people have gone online, started using different apps instead of going to the gym. And now, when the pandemic is easing, there is a big question of whether those people will stay and use the applications. So can good design help?
Konrad
Of course. I definitely believe that good design can help retain the users. If your application is very easy to use, if it enhances the habits, the right habits that you create, then I definitely do believe that it might help you retain the user base. However, I also believe that a very big part of making your users stay onboard is creating the right amount of content and preparing that content in the right way.
Darek
So content is the king?
Konrad
Yeah, content is the king. That's exactly right.
Darek
Thank you very much for the interview.
Konrad
Thank you so much for having me here.