You've thought of a brilliant idea for an app. Now, you're probably wondering whether you've got the chance to make it on the market and how to turn your vision into reality. You're likely confused and asking: I have an idea for an app, where do I start? That's what we're going to help you navigate in the following article. Let's begin with the basics and walk through each process so you can make an informed decision and transform your ideas with ease.
How to develop an idea for an app?
Let's assume that you're at a very early stage and simply wondering how to develop an idea for an app. There are many things to know before building an app.
First, make sure you and your team write down any ideas that come to mind. After you have some promising ideas, you'll want to brainstorm ways to set yourself apart from your competitors. Do your research. What problems can you solve for app users? Identify any gaps that you could help fill.
There are two directions that are taken when an app idea surfaces. The first is a spontaneous "wow" moment that deserves to be entertained. For this type of idea, the next step is to make sure it is capable of success.
On the contrary, some ideas are less spontaneous but simply require further research and analysis. Perhaps you've already found a niche in the market that has provided you with a basic understanding of potential competition or market demand.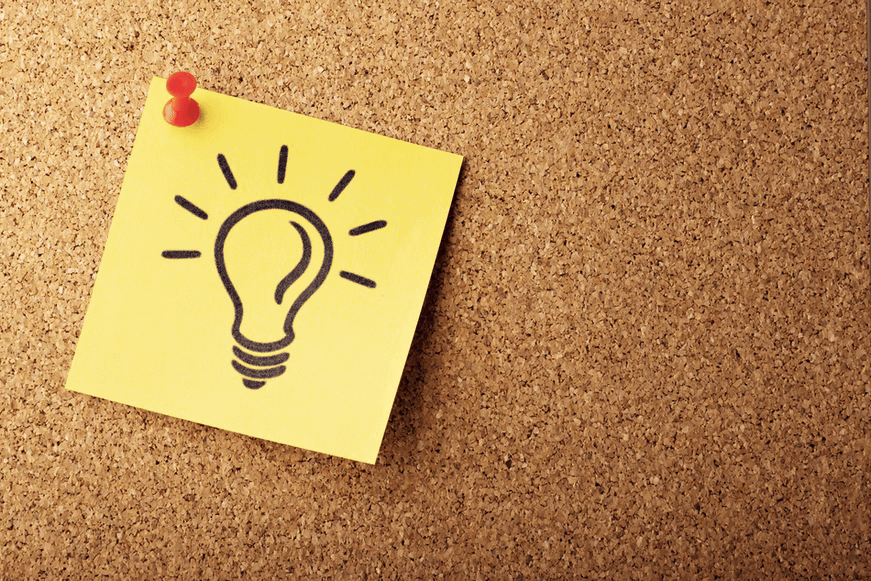 Whatever the case may be, both directions require thorough research and analysis. Conduct a problem-solution fit to analyze whether there is a problem your target users might have that is worth pursuing.
The process of developing an idea for an app will generally involve achieving the problem-solution fit. When you face the question "I have an app idea where do I start", you should address the following areas:
How many people have this problem?
Will you claim to solve this issue?
Do you think users will want to pay to fix this problem?
How are users currently solving the issue?
Make sure you run a detailed analysis of your target audience. Account for their habits, needs, wants, and desires. Conduct market research through interviews, surveys, focus groups, and consumer observation. If you're working on a tight budget or simply want to keep costs low, social media-based surveys are a cost-efficient way to conduct market research.
Can I sell my app idea?
The short answer is yes, you absolutely can, but you'll want to make sure it's a good move.
The process of selling an app idea is not simply having an idea and finding an interested buyer. The idea will require some degree of development to generate a profit. App ideas can be worth millions of dollars; however, theories alone do not sell. You need to develop a proof of concept – an evidence that your idea or concept is feasible if you want the big players to pay attention.
To reiterate, your idea is sure to remain 'just an idea' without proper execution.
Brands like Facebook, Apple, and Google do purchase apps that are attention-grabbers. It's helpful to view the app development process as a business because that's exactly what it can be. Essentially, every successful company has an effective business plan, which will be discussed further below.
How to start a mobile app business
Whether you're looking to build a mobile app, web app, native app, or any type of hybrid solution, the basic principles remain the same. You need to identify the problem that you want to solve, and then figure out an effective way to communicate the solution to your customers. Don't just build an app because you want to. Make sure it's going to benefit your customers.
Listen to what your prospects say
What do your prospects really need? As previously mentioned, you'll want to conduct market research to understand what your target audience is looking for. Also consider looking for information that's already available, such as professional reports or existing research.
An ideal way to identify your user's needs and deliver on your business goals is through a Design Sprint. Design Sprint workshops include a multi-stage process that works to reduce risks associated with launching a new product. With the help of your tech partner, you go through your business idea step by step, validate it against your target group's needs and look for the best ways to achieve your app's goals. That, in turn, leads to building a proof of concept that can be tested with users, which provides you with even deeper insight into their needs and behaviors.
Custom fitness app development or off-the-shelf solution – which is better?
Read and find out!
Create a business strategy and craft your value proposition
When you have a good understanding of who your users are and what problems they face, you should develop a plan to draw their attention to your service/product and, eventually, bring in revenue.
The question of how to start an app business can be first addressed by formulating a structured plan. Here are some of the elements you can consider while drawing up your mobile app business plan:
Overview of the mobile app business plan
An enticing introduction that includes information about yourself or your organization (mission, values, location, problem, etc.).
A section that shows off your industry knowledge. Make sure you are well aware of trends and challenges within your industry.
A marketing strategy that shows you have a plan for success.
A financial plan to include startup costs, expected profits, and funding.
Your value proposition should include elements such as customer profiling which entail defining customer pain points and gains. Then, develop a value map as a visual tool that helps you clearly define your product and expectations from your customers.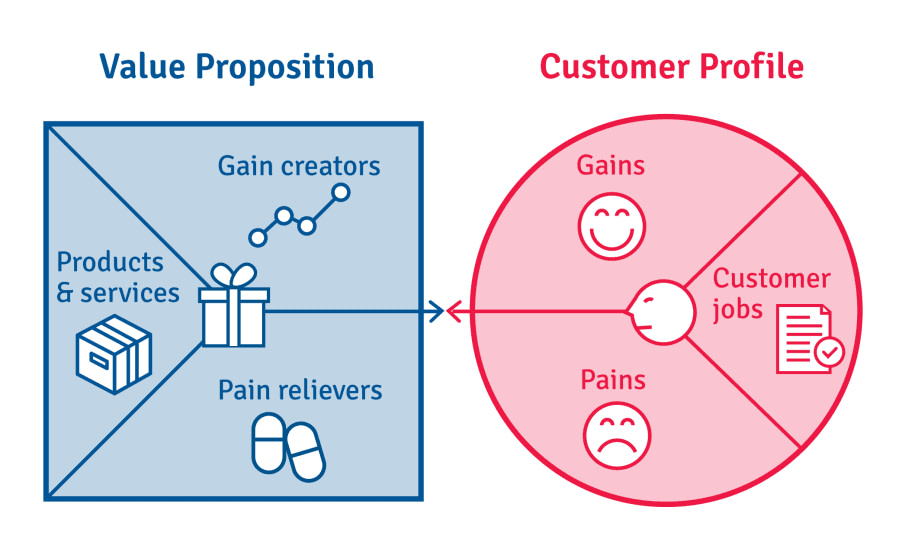 Prepare a strong marketing strategy
Strategic marketing is how you gain traction for your product. It's important to start an app business with a strong marketing strategy that sticks. It is how you ensure that your product has as much visibility as possible.
Compelling marketing strategies will increase your chances of achieving market success. Give yourself an advantage against competitors by making users feel like they need your app vs. just wanting it. Identify unique ways to make their lives easier.
Using app store optimization (ASO) is also a great way to gain recognition. Much like SEO (search engine optimization), ASO involves using keywords, backlinking, and conversion optimization to boost visibility and sales. The main difference is that ASO is for gaining a presence within an app store, such as Google Play or the Apple iOS store while SEO is for websites.
If you don't have strong marketing expertise or you are not ready to build a marketing team yet, an ideal option is to use the services of an experienced marketing agency that has all the necessary skills and knowledge.
Find investors
Regardless of how brilliant your idea or product is, additional capital will often be necessary for boosting your competitive advantage and maximizing your profits. Even the most successful businesses (yes, this includes billion-dollar startups) are participating in fundraising now more than ever. It is how businesses reach their greatest potential.
Once you find an investor, bring out your business plan. You need a great pitch that is relatable but also short and sweet. Keep in mind that many investors want to put money into something that they're familiar with, but most are already juggling a long line of startups that want to pitch to them. So, make your pitch memorable but brief. Make sure your numbers are accurate and that you can clearly communicate your product or idea. The bottom line is that your goal is to make investors want to put money into your app. While, at this stage (i.e., the Seed Round) Proof of Concept can suffice to get investor buy-in, as you proceed to Series A you will need an MVP.
Find partners/co-founders
Bringing your idea to life might require an additional mind (or a few) to really kick it off. Time, knowledge, and money are all equally important factors to consider. Maybe you have the knowledge and enough funds to get started but you don't have much time. That's where a partner or co-founder comes into play.
It's ideal to find one or more people who fill in the gaps for you. For example, if you lack technical knowledge and managerial skills, find someone who can ease these pain points.
Find a reliable tech partner
When asking yourself how to start an app business, it's important to find a tech company that can validate your ideas, prepare a structured development plan, and help design the product, if necessary. They can also help you decide which platform will suit you best. For example, you may require a separate app for iOS and Android stores, or you might benefit best from a multi-platform solution like PWA.
Overall, the tech partner you choose will ensure your app is well structured and properly developed. Finding a reliable tech partner is a great alternative to building an internal team. They will work alongside you the same as your in-house team would and keep you in the loop about anything that happens during your app development process.
Also, they will bring in all the necessary skills and experience (both tech- and business-related) needed to set your app for success. This is particularly valuable, given that finding a good internal candidate can be a challenge – both in terms of the right fit for your project, cost, as well as time-to-hire.
Lastly, a good tech partner will also take care of user testing and ongoing maintenance once the app has been brought to the market.
Once your app picks up traction, you can always choose to build your own team in the future.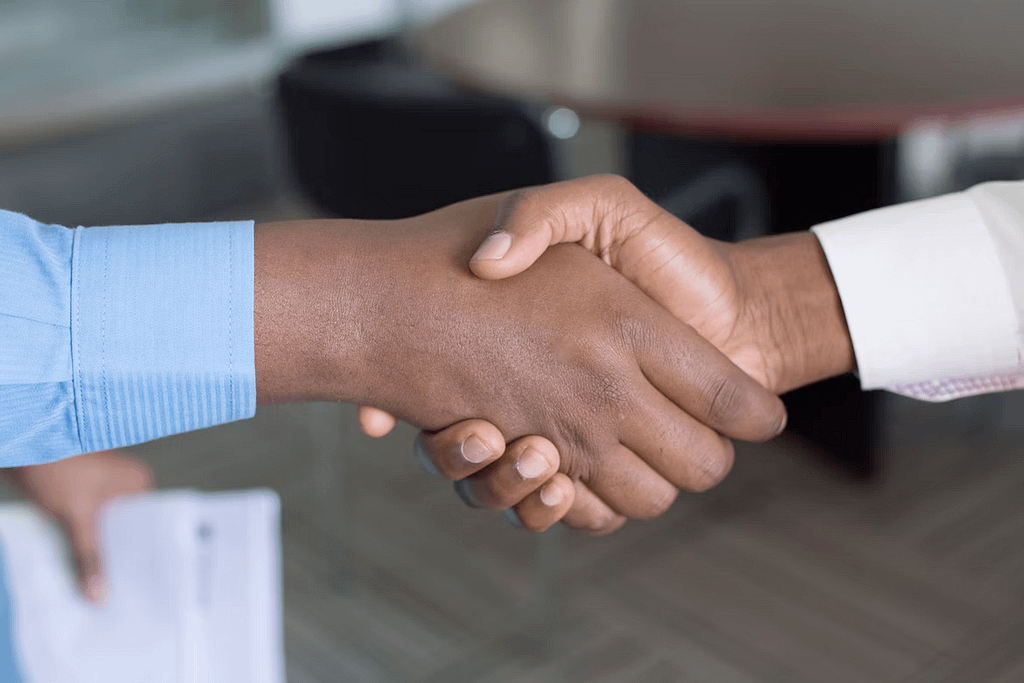 Test the app continuously
As you work with your tech partner on the product, you'll also need to test your app after every iteration. This will help you minimize the risk of product-market misalignment.
As you engage in testing, learn about what users like and what they don't. Find out which features could use an adjustment.
Having a good tech partner will allow you to begin testing as soon as you have a rough vision for what your MVP development could be like. It's imperative to make sure users consider your app to be easy to navigate to guarantee longevity. If users find the app difficult to use, it will fall off the charts, and get bad reviews, making downloads impossible to get. A good tech partner will understand the dire need for app testing.
How much does it cost to have someone build an app?
Now that you know how to start an app business, it's time to talk briefly about costs.
They are going to vary greatly from project to project depending on things like complexity, team skill set and size, industry, etc.
Avoid pricing your services too early and allow your tech partner to dive deep into your project.
Bear in mind that it's not easy to assess the overall cost of your product based on your idea only. As mentioned earlier, there are many factors you need to take into account. It's not to say that you won't be able to get a rough view of the costs altogether.
We've written an entire piece on this topic, so for more information, we highly encourage you to give the following article a read: How much does it cost to develop an app?
How to launch an app idea?
A reliable tech partner will follow the lean method, which is a great way to optimize your people and processes while providing the most value to your customers.
You should make sure that people really understand and need your ideas. Your tech partner can help you use proof of concept that provides the smallest part of the product to users so you can gather their feedback and develop it further (or iterate).
Next, once you know you have a problem-solution fit, meaning that your target customers see that your product is the solution to their problems, you'll develop a prototype. Provide users with the function that gives them the most value. Then, release the product and analyze user behavior. What are users doing with the product? How are they interacting with it? What features do they use? Are there any modules that they don't use?
With all these learnings, you are ready to develop an MVP – the last version of your prototype that aims to prove that your product has a market fit. Show that you can get early adopters, evangelists and influencers involved, prove that you can penetrate the market and that you have the right conversion rates. Having a user base that is willing to pay for your product will certainly look good in front of potential investors.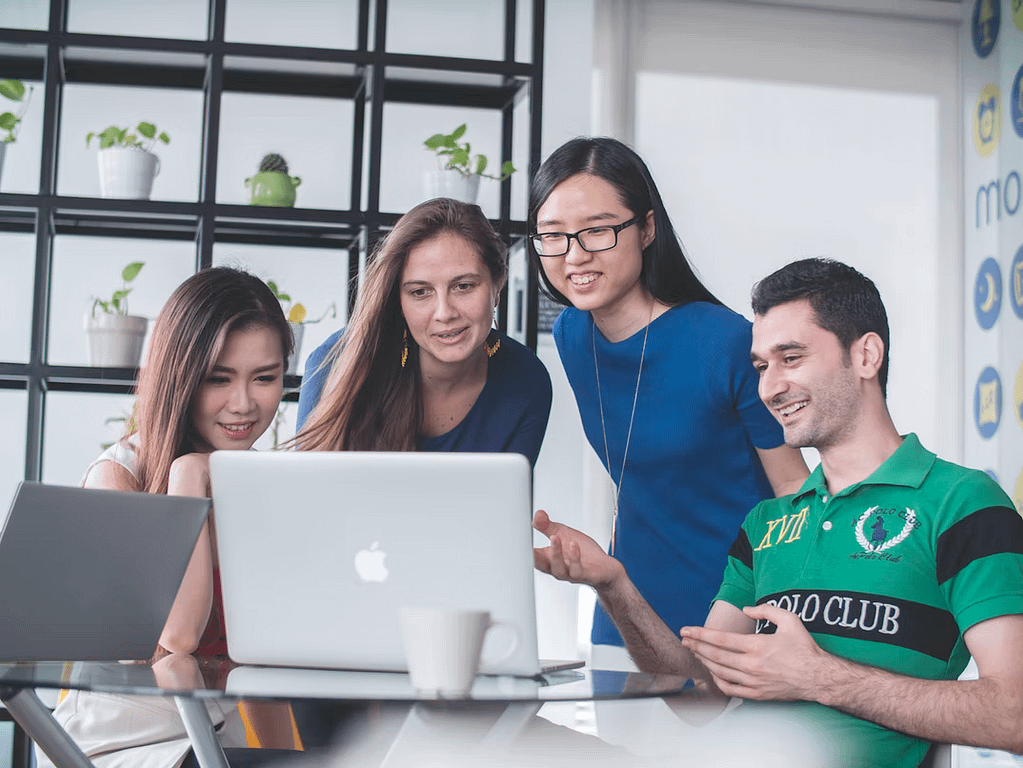 Carefully prepare for the launch
Consider the size of your audience. Do you want your app to be seen worldwide?
If you're working with limited means, you may want to consider posting the launch across social media networks, including groups and your business page(s), posting it on ProductHunt, and making your app known across the Reddit community. If you're lacking in the marketing arena, be sure to seek out professionals to help you! Always make sure, however, that you are working within your budget.
Plan for your launch ahead of time, not when you start noticing shortfalls. A great, cost-efficient way to get organic download is ASO. It's not an easy process, however. It involves:
Researching/finding relevant keywords – there are millions of apps Google Play & Apple's AppStore, which means you need to improve the chances of getting found by using the right terms in your app description.
Creating the right app name – depending on your industry, this could either be a straight-forward brand name which tells exactly what you do, or a catchy term which stands out from others.
Improving your listing – on top of the keywords, include good-quality screenshots and write an appealing app description.
And much more.
If your marketing budget allows, the best way to optimize your ASO is to seek out professional agencies.
Don't let your ideas remain ideas forever!
Creating an app is not an impossible task, but it does take hard work and dedication to create something that's going to offer longevity. Make sure you listen to your customers and conduct user testing. Know what people are saying about your idea.
Whether you're looking to sell your app idea or build your own app business, careful planning is key. Make sure you have gained thorough industry knowledge and details about your competition before making pitches to potential investors or purchasers.
The ability to find the right tech partner who will ensure proper structure and development for your app is equally important. Ultimately, careful planning and professional execution are key to your success as an app creator.

How to make a fitness app…
…when you know nothing about making apps?
Find out now!