If the need for comprehensive healthcare software solutions existed before COVID-19 ravaged the globe, today, it has become critical. In the weeks and months following the onset of the pandemic, hospitals and medical services have turned to technology to facilitate diagnosis, treatment, and patient management. This real-life testing scenario has proven just how effective and game-changing medical software is for healthcare.
Fast forward to 2022, the healthcare software adaptation continues growing, with technology now setting a new standard for the entire industry.
In this article, we discuss the different types of software healthcare solutions, their benefits, and the latest evolvements in software for healthcare. We also look at when it might be best to decide on a custom-built healthcare solution for your business instead of an off-the-shelf tool.
Why is software important in healthcare?
The healthcare enterprise software market is slated to top $8.2 billion by 2023, representing close to a quarter of the global healthcare information software industry's $32 billion. With these impressive numbers, we have to ask ourselves: what is the purpose of medical software?
From transforming health management to drastically reducing the number of errors and mistakes that affect hospitals and practices, medical practice management software offers many rich benefits to users looking to accelerate their digital migration ambitions. Here are some of the most important ones:
Higher patient satisfaction
Customer satisfaction is a universal ingredient for success, and with so many alternative healthcare options available, a patient's experience of your service is paramount. Speed and efficiency are vital in ensuring patient satisfaction; features like instant access to medical annals and treatment histories have become non-negotiable.
Tools including automated scheduling and integrated communications channels, along with in-app messaging and reminders, allow for a seamless, speedy process – great ingredients for customer satisfaction.
Better hospital and equipment management
Every year, hospitals are getting bigger and their operations more complex. The global medical equipment market is expected to reach $603.5 billion in 2023, as healthcare machines and equipment evolve to boast more sophisticated technology and pricier parts.
To maintain and operate these expensive assets effectively, hospitals and healthcare providers are turning to specialized medical software, created to manage operational expenses, automate inventory stocking, and ensure that vital equipment is well-serviced and taken care of.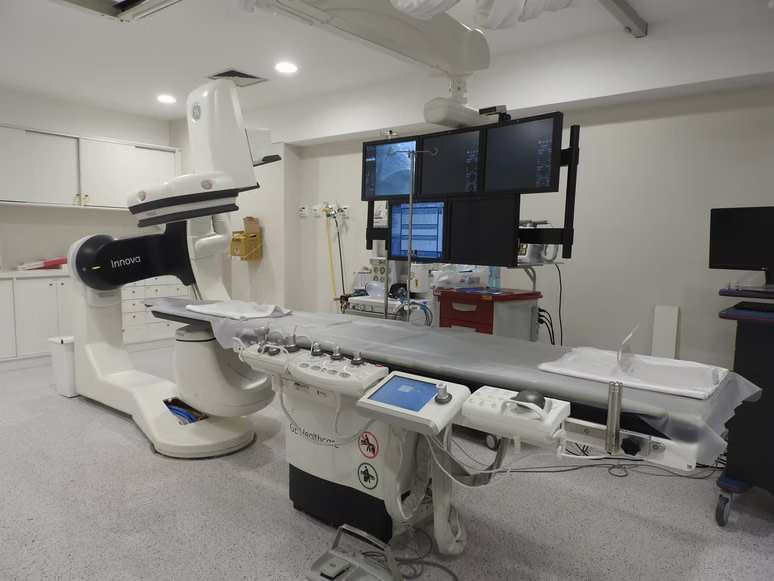 Comprehensive patient monitoring
As we've come to rely more and more on the Internet of Things (IoT), wearable technology has unlocked the power of digital. Doctors can now monitor their patients remotely, using software that allows them to examine, consult and diagnose without ever leaving their practice.
Fewer mistakes
Healthcare personnel are under enormous pressure. From dealing with the COVID pandemic to endless working hours, they're more likely to make mistakes somewhere along the way.
Aside from handling those arduous, repetitive tasks through automation, healthcare software is notoriously accurate, decreasing or even eliminating the risk of mistakes.
Less paperwork
Nobody wants to complete endless paper forms anymore, and hospital administrators are tired of sifting through mountains of paperwork.
Healthcare software allows for these files to be digitized and accessed at the click of a button. Not only is it more convenient to fill out documentation electronically. It's also easier to find and refer to any given file in the future, with the risk of misplacing any documentation significantly minimized. From doctor scripts to reports and even sick notes, patients and health professionals alike can soon say goodbye to paper.
What are the current trends in the medical software market?
The healthcare and medical software market is almost always in a state of flux. Just as new treatments for different ailments emerge every day, so do new needs and challenges for healthcare administrators and practitioners.
Patients are demanding more optimized service, access, and efficiency, so healthcare providers adopting software solutions must think about the trends driving this change.
Moving Electronic Health Records (EHR's) into the cloud
One of the benefits of evolving technologies is the opportunities each new development or achievement presents. One of these is helping to unleash the potential of online, transforming how we store, manage and use data through cloud computing.
From medical records and bills to consulting histories and prescriptions, storing critical data in outdated, on-site servers is no longer sufficient. Cloud solutions are now the go-to in managing EHR data and, while initial cloud investments may seem pricy, the long-term advantages are well worth it.
AR/VR In rehabilitation and psychological treatment
Augmented (AR) and virtual reality (VR) technology is no longer reserved exclusively for gaming. Recent advancements in this exciting technology have shown that its applications can extend into and benefit a myriad of different industries, including healthcare.
After decades of refining and improving this software, in 2017, a team of doctors from around the world successfully performed the first mixed-reality surgical procedure. Since then, AR and VR tech has become much more accessible, opening doors for even more applications, including physiotherapy and psychological treatment.
Blockchain for healthcare data security and compliance
In a world where privacy and security concerns are at the forefront of most peoples' minds, blockchain provides a safe and affordable solution to keeping data exchange and management confidential and in line with most regulatory compliance requirements. Blockchain has the potential to transform the healthcare industry as we know it by saving up to $100 billion per year in security and digital infrastructure costs by 2025.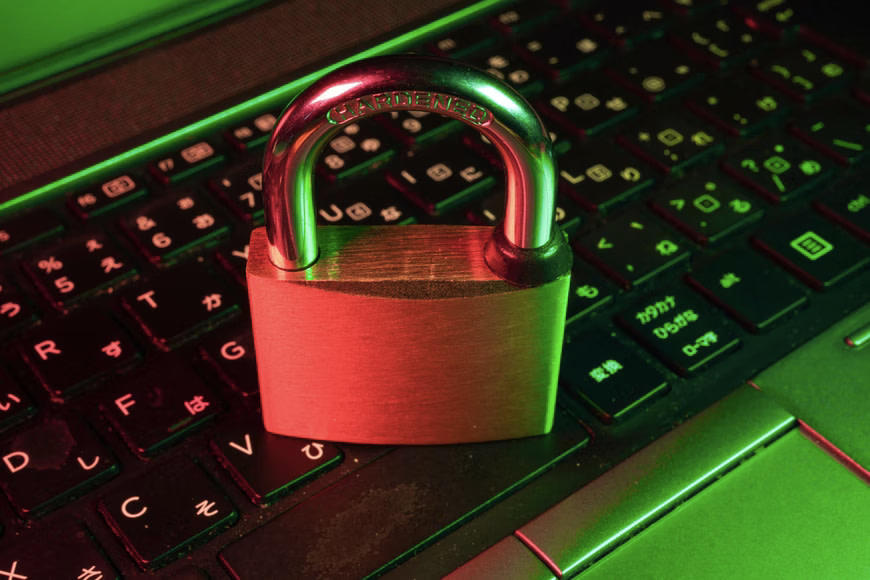 As a healthcare application, blockchain is ideally suited to provide the digital infrastructure and security necessary to meet the compliance standards of most public healthcare sectors. Data is protected by impenetrable, encoded keys, only accessible by authorized users, anywhere, anytime. These benefits extend well beyond improving the patient experience, with blockchains also potentially assisting with insurance settlements, contractual agreements, and automated contract renewals.
Integration versus standalone software tools
Managing a medical practice or hospital is challenging, and figuring out which tools work best for this task, even more so. Software management systems are connected and synced to an EHR system, or they exist independently, unable to access the data within the EHR by themselves.
Integration can be tricky, especially if two systems aren't designed to interface. This can lead to data loss and time wasted on contacting separate vendors. Healthcare software systems are becoming more and more "integration-friendly", with newer software now able to access older programs and databases. When choosing to adopt new software, think about how well it will integrate with your existing systems.
That being said, before deciding on an off-the-shelf tool, it's worth looking into building your own custom healthcare solution, which will allow you to adjust the software to your institution's unique needs. Going with this option will guarantee that all the elements and integrations are perfectly tailored to your requirements and current toolset. And if these change in the future, you will be able to adjust your software accordingly, without any technical, third-party limitations standing in your way.
While considering the bespoke software development options, it is also worth ensuring that your potential tech partner provides AI development solutions. As AI is becoming increasingly popular in the healthcare industry, even if you don't need it now (or don't have the data or budget to implement it), it's highly likely to change in the future. Therefore, it's better to have your software AI-ready – so artificial intelligence can be easily introduced when the right time comes.
Read also: 10 examples of artificial intelligence in healthcare that will powerfully transform your business
Types of healthcare software
Healthcare software systems bring a number of advantages, from facilitating health management to minimizing the risk of medication errors. These technological advancements help with health administration and operations, while also ensuring better patient experiences.
On that note, it's worth mentioning that healthcare software solutions support medical institutions not only in terms of patient interactions or managing their data. Some tools also help hospitals and clinics optimize their HR operations and boost employee productivity and work satisfaction.
Wondering what software is used in healthcare? Let's take a closer look at that.
What is healthcare management software?
Healthcare software generally consists of B2B solutions that assist institutions in managing their operations. It is used by hospitals, medical practices, and healthcare providers to manage data, scheduling, and activities. It works to streamline and refine everyday tasks, improve efficiency, and ensure optimization while enhancing the overall patient experience. Here are some of the most common software for healthcare options in use today.
Healthcare scheduling software
Scheduling doctor appointments, check-ups, operations, and medical procedures can be demanding, especially for larger institutions or understaffed practices. Often, a doctor taking a sick day or a patient postponing an appointment can throw a badly-managed or outdated scheduling system into disarray.
Healthcare scheduling software is designed to take care of everything schedule-related, including:
Automating appointment reminders
Performing follow-ups
Offering digital calendars where patients can select their dates
Patient bed allocations
Staff shift management
Procedure/surgery management.
Medical billing software
Gone are the days of simply paying the doctor in cash on a visit-by-visit basis. Healthcare is expensive, and invoicing can become complex, especially when dealing with medical insurance and long-term treatments.
Hospital finance departments require advanced, reliable invoicing and payment systems that maintain accurate records of transactions and keep patients up to date on their dues. Often heavily integrated with other administrative and EHR systems, billing software forms a core pillar of the medical practice management software suite.
This integral component of healthcare software infrastructure helps practices and hospitals to:
Invoice patients and institute claims from medical insurance providers
Maintain an accurate record of financial transactions
Save on administrative costs
Ensure regulatory compliance
Analyze and assess the financial condition of the institution.
Read also: Predictive analytics in healthcare – how to improve the efficiency of a clinic?
Patient engagement software
Patient engagement software consists of digital solutions that allow hospitals and medical practices to maintain effective communication with their clients. It ensures that they have complete, expedient access to their records, keeping them appraised of everything they need to know.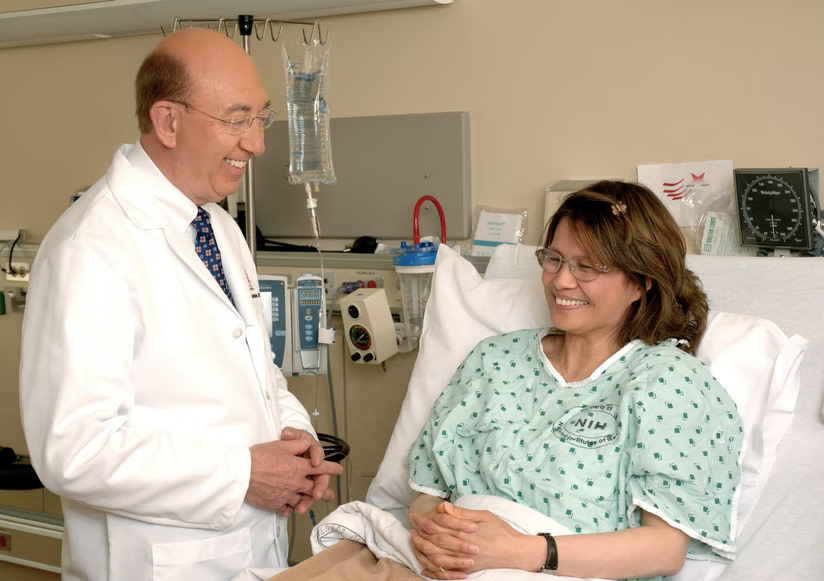 Similar to customer engagement software seen elsewhere, patient engagement software massively improves patient satisfaction. This helpful technology works in tandem with healthcare scheduling software by managing the things that can hurt a business while offering a range of efficiency-boosting advantages:
Reduces no-shows
Increases revenue through add-on services and upselling
Removes the need for time-wasting telephonic engagements
Improves information exchange between the medical institution/doctor and the patient (among others, providing prescriptions, test results, referrals, or scheduling any follow-up appointments, if need be).
Allows for marketing and advertising initiatives
Improves business-patient relations.
Telemedicine systems
Before the COVID-19 pandemic swept the globe, telemedicine wasn't as mainstream as it is now. A general lack of trust around privacy and limited bandwidth meant that patients were more likely to travel to their doctors for in-person consults than they were to talk to them over a video stream or phone call.
Telemedicine software unlocks the power of digital, by allowing doctors to take advantage of this exciting tech by:
Reaching patients who are too far away to travel to them
Saving time by not having to wait for late patients
Shortening the patient queue, as online/over-the-phone consultations tend to be shorter than real-life, one-on-one interactions
Avoiding the risk of spreading COVID-19
Offering additional features like medicine prescription tools.
Diagnostic software
As we get better and better at developing more effective diagnostic capabilities, diagnostic software is leading the way in addressing most of the medical challenges that can be solved with AI.
This cutting-edge technology is paving the way for the next generation of AI in medical software, employing advanced algorithms and machine learning to boost the healthcare industry's diagnostic prowess.
This means that the latest diagnostic software allows doctors to:
Gain a more rounded view of a patient's condition by using automated data-sharing features to consult with different medical specialists
Add information from different healthcare professionals to the patient's EHR in real-time
Speed up data exchange and analysis
Automate and optimize symptom detection
Slash treatment times and costs by automating processes.
Choosing between off-the-shelf or customized healthcare software
When it comes to healthcare software, a simple online search will reveal countless digital solutions, suites, and packages that each offer unique advantages. But many of these systems also come with challenges and price tags that can prove to be more hassle than they're worth.
Building a custom medical practice management software infrastructure can be the best choice for healthcare institutions – big and small. While it may take a little longer to design, install and integrate your own healthcare software solutions, the long- and short-term benefits are indisputable.
From a more streamlined operations capacity to tailoring healthcare functionalities to suit the unique needs of the hospital or practice, building custom healthcare software solutions means:
Scalable software for healthcare solutions – you control the evolution of your own software; not only can you build upon the existing features, but also launch new ones, whenever need be.
Reduced costs – Creating bespoke software means you're only developing and using the features that are truly needed for your business. You won't find yourself paying for an off-the-shelf tool with features that you don't need. What's more, third-party tools often require you to pay an additional fee for any extra add-on features. These, as mentioned earlier, might also potentially come with software integration costs.
Better technical support – when you opt for a custom solution, you're not one of the hundreds of off-the-shelf tool users, waiting in line to have their query responded to. Your software is built by a dedicated team, who are not only quick to take action but also know your solution inside-out. Whenever you'll have an idea or problem, you'll be able to rely on the team's expertise. With such high-level support, you'll be able to better understand how your software operates and make educated decisions on its further development.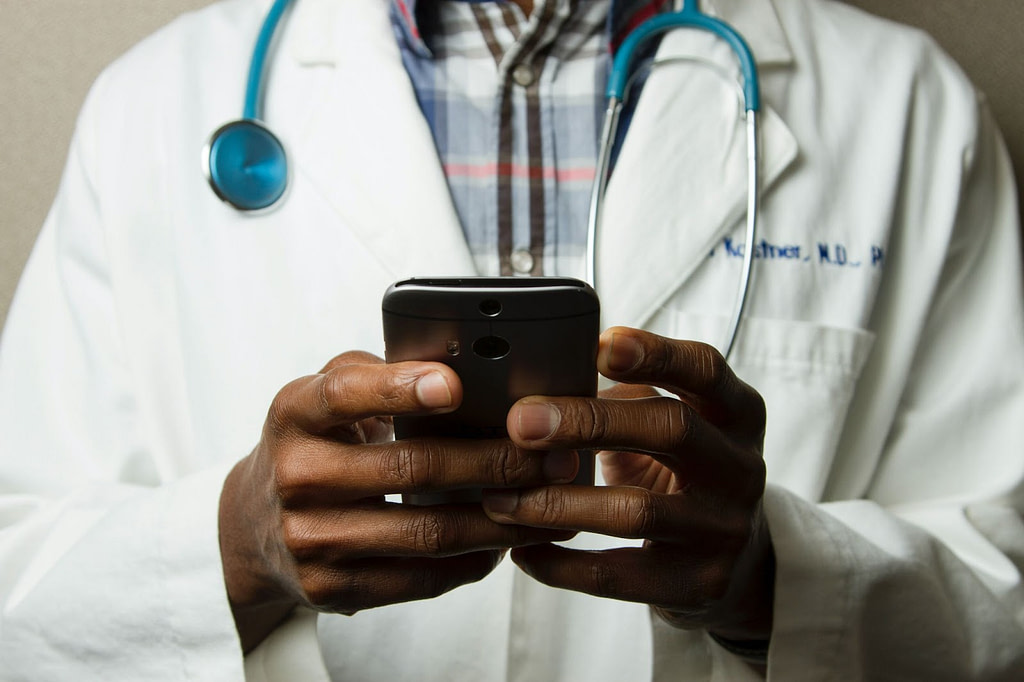 Summary of software for healthcare
As we've demonstrated in this piece, modern healthcare software brings a variety of benefits in all lines of operations – from better diagnostics and treatment plans to optimized resource management and easier healthcare scheduling. It's worth noting that many of these technological advancements have been made possible by applying AI in business functions and patient care.
To make sure that you're using the best-fitting healthcare software for your business, it's worth considering building your own custom solution. By working with an expert team of developers, you'll create software that truly aligns with your institution's needs and challenges. You'll be able to operate more efficiently, adopt new technologies and features with ease, and – as a result – support your business's growth for many years to come.