According to the study held by Accenture, 60% of patients are willing to use digital solutions to manage health conditions and communicate. Virtual tools are easy to adopt and are perceived as an essential lifeline for healthcare professionals. Monitoring health through medical platforms, using video calls and accessible databases should become an integrated part of the medical system – half of the patients reported share this opinion.
As a healthcare provider, you probably wonder how to innovate and keep up to date with clients' needs. First of all, it's worth paying attention to patient engagement software that would surely boost both user experience and your revenue.
What is patient engagement in healthcare, and why is it worth digitalizing?
The context of patient engagement solutions is that patients often do not contribute to their course. As a result, they are not sure if all the prescriptions are needed or how the medicine affects their health and the activities around daily life. Without patients getting engaged in their healthcare process, you are not able to build trustworthy relationships with your clients. Moreover, it is impossible to predict other risks if you are not provided with the information on time. The sense is not only to visit a doctor while ill but also be offered services that would help avoid illnesses.
Read also: Predictive Analytics in Healthcare – How to Improve the Efficiency of a Clinic?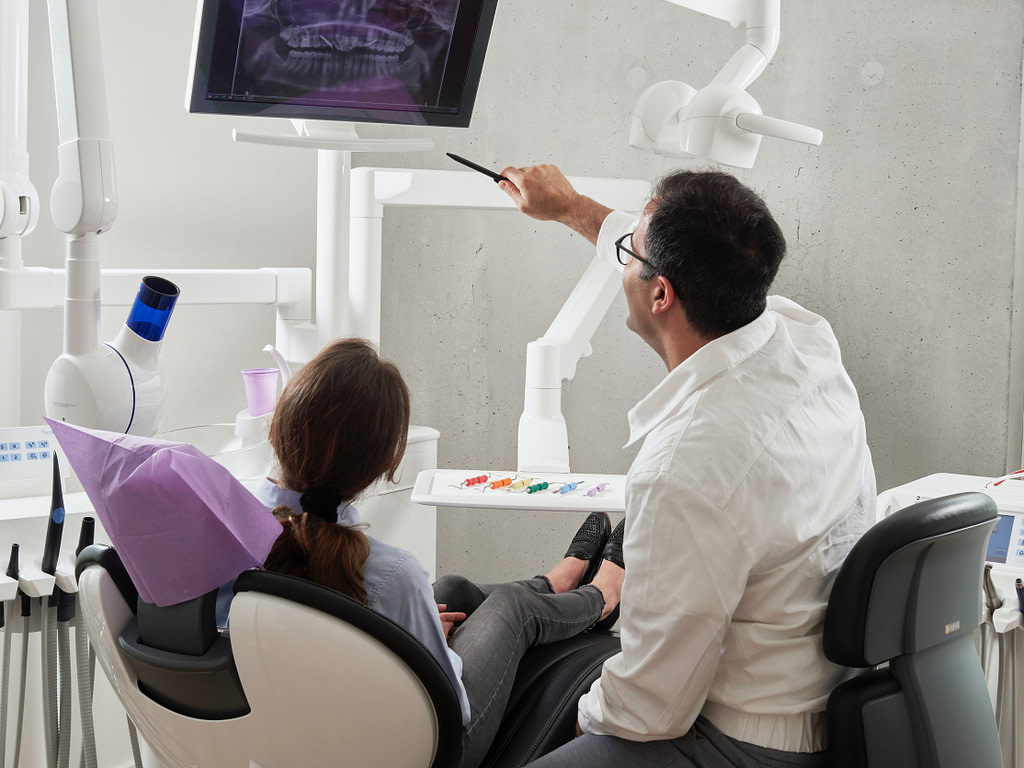 We should think of patient engagement in healthcare as a partnership between a patient and a provider of healthcare services. It aims at providing a complete overview of a health condition, thus opening the door to further discussion. As a healthcare provider, through patient engagement solutions, you offer your clients an understanding of their health status, communication, and ability to change health outcomes.
Such a solution enables shifting from a fixed formula of time-limited doctor's appointments resulting in the list of medicines to buy. Instead, it offers dynamic tech-based communication in which doctors can reach out to patients anytime, resulting in a constant flow of information.
Why is this reaching needed? First, to facilitate the healthcare processes: inform about opportunities, risk mitigation, and foresee various condition scenarios. Second, to simplify the scheduling & enable contactless payment. Third, technology helps doctors keep in touch with patients and build trust-based relationships.
Interest in patient engagement software has shown rapid growth after the Covid-19 pandemia outbreak, and there is no sense in giving up this tendency. So, if you think of innovations in your hospital or clinic, digitalization is the right direction to step in.
Read also: Software for the healthcare industry: what is it and why it's worth using?
Patient engagements vs. patient experience
Insights from research by Xtelligent Healthcare Media reveal that 67% of providers reckon the role of patient engagement in the patient experience as a core factor in service development. Patient engagement is active; it revolves around the patient's participation in the process. Patient experience, on the other hand, is passive and resides in the overview of how a patient receives and assesses the care.
The study has shown a strong link between high patient engagement and health outcomes. This bond contributes to this innovation becoming a pillar of health policy. With patients involved in the process, you can deliver bespoke software development services and envision the new ones that emerged from listening to your patients.
It does not mean that patient engagement is of greater value to you. It is just an essential element of the patient experience. And, the latter also consists of the management of the information flow. Patient experience is a broader idea comprising all the patient's experience while interacting with the health system. And never should it be ignored. Even the loftiest goals become low standards if not well coordinated.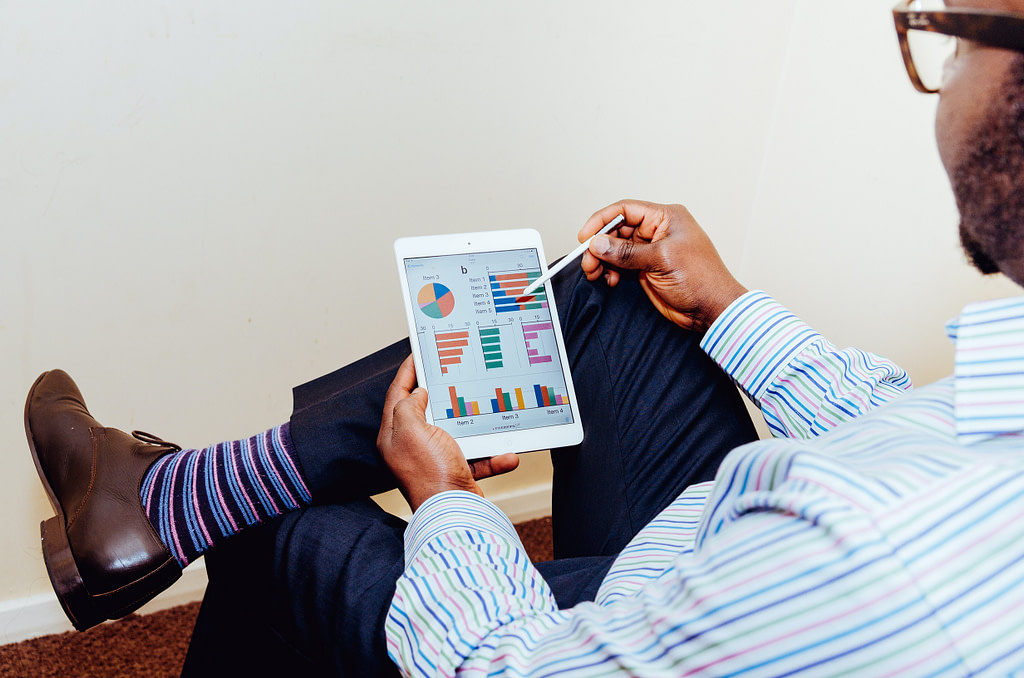 Why should you consider patient engagement platforms?
While presenting the advantages of digitalization of healthcare, we should mention what patient engagement technology is. Firstly, we should consider patient engagement platforms from software companies. Such a platform is a tool that enables patients to reach their health condition data through digital channels. They communicate with their care providers using electronic devices such as smartphones or laptops. Thanks to this solution, there is no need for a patient to wait on call or visit the clinic to make an appointment or know about the status.
Who can benefit from patient engagement software?
Patient engagement software is dedicated to any healthcare provider whose services comprise direct contact with a single client. One can note an increase in popularity among patient engagement solutions for hospitals or clinics. Health engagement platforms serve to schedule appointments and maintain the accessibility of medical records. If you decide to implement such a solution, you can:
reduce the number of no-shows due to easy to use the re-scheduling system,
receive valuable feedback from clients thanks to surveys,
use marketing opportunities to draw the attention of new potential clients,
boost loyalty and communication thanks to involving the patient in undertaking treatment decisions.
The conclusion is that a digital patient engagement platform simplifies the healthcare process for your client and brings substantial benefits from the business point of view.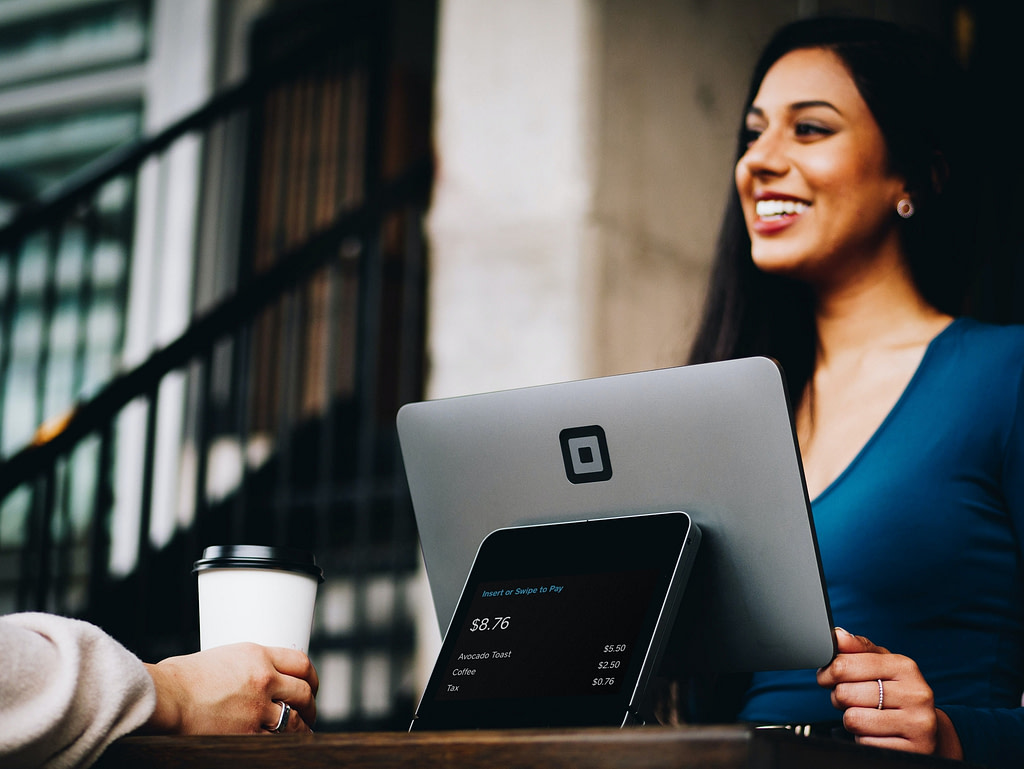 How can you use AI to improve patient engagement?
Although we need a human experience to deliver high-end services, we all agree that healthcare is bonded with much data and combinations. That is why scientists spot a modern pattern of providers using AI to enhance patient engagement solutions. Thanks to opportunities emerging from using AI, clients can be given advice that a human doctor could not (by the given timeline) provide.
First of all, we should think of risk strategies. AI is able to monitor the patient's data and identify them with existing patterns of risk during and after the courses. Then, as a healthcare provider, you can widen the list of services with recommendations for patients that underwent certain operations based on statistics provided by AI.
Patient engagement revolves around the whole patient's behavior. And, although we can struggle to identify it every time, there is a tempting opportunity to avoid mistakes. Here the possibilities of AI development services emerge again with the red hero cap fluttering on the wind of engagement. They provide a clinic with pre-defined but personalized treatment based on the analytics of patients' behaviors (and understanding).
It's worth considering the whole color palette of side patient engagement solutions AI can support. For example, chatboxes with real-time assistance, milestones in business automation. Thanks to this innovation, patients can pick AI's brain to gain information about the services in the earlier step. And remember that clients often choose the provider based on the time of answer, especially when it comes to services revolving around one's health. Implementing AI-driven chatboxes can ensure that clients do not pick your competition just because they get the answer faster. So this AI cost easily returns.
Read also: Important challenges in AI adoption
How do you encourage patient engagement?
Although the vision of patients truly engaging in monitoring their health condition seems appealing, nothing can be done without understanding. Let's imagine you have patient solution platforms at your disposal and even a risk mitigation system based on AI as a bespoke service pioneer. And you would like to set the communication with your patient based on insights from data, not one-sided intuitive talks. What you should do now is make sure that the patient understands you, even very basically. So as to be a reliable healthcare partner, not a digitalized quack.
First, you should remember that healthcare is fulfilled with academic terms. And those scientific phrases have such a power that even ailing patients can flee quickly just after first encountering them. Therefore we should keep information simple so it would be understandable. Instead of throwing words absorbed mainly by professionals, it's better to explain the phenomena more comprehensively but lucidly. You can face this challenge by devising compelling interfaces that increase user experience. And it's worth considering using diverse forms of educational materials, including videos or step-by-step articles.
Basic information is not enough to increase patient engagement. We also need to analyze how we can use it and, preferably, provide the patient with step-by-step solutions. If I told you that you could be a billionaire but just start making cash, I wouldn't be reliable, I guess so. And sometimes, it happens that a patient hears a similar "happiness prescription," such as "You are diagnosed with asthma. Stop smoking". Easy to say, difficult to do.
That is why doctors should always provide the patient with an overview of possible solutions and explain how to approach changes. In this case, they can recommend medicines that help quit the habit and different ways for brief relaxation instead of cigarettes. And you can do it with the magic of patient engagement software. For example, chatboxes with assistants answering pre-defined questions. Or even with automation tools that would send emails based on the diagnosis. For instance, a client would be digitally given a recommendation of articles concerning quitting smoking during heart disease.
Read also: What are the patient engagement solutions?
Also, following the tendency above, try to express ideas specifically. For example, if you ask whether one drinks much caffeine, keep in mind that "a lot of" means 2 cups of coffee for a non-coffee person or above 8 mugs of coffee for a caffeine-addicted person. And be sure many people won't count the black teas they drink. You can avoid misunderstanding by preparing a medical plan for a course with the suitable dictionary provided. And this plan would be easily accessible from everywhere in the world through a compelling interface.
Involve the patient in setting goals. People tend to be engaged in the processes that are open for their statements and decisions. Nowadays, many people are more willing to search for information on Google than adjust their acts to doctor's recommendations. It drives professionals crazy but can be avoided if you just take care of the feeling of being involved. Patients are more eager to follow the plan if they are sure about its goals and workflow. And the more specific and bespoke goals are set, the more fluent and trustworthy the cooperation is. You can see this attitude succeeds while taking into consideration fitness apps that enable users to set their goals (for example: losing 11 pounds in 2 months, exercising twice a week). And then, their trainer gives an example of, let's say, two diets to choose to achieve the goal. Suppose any changes are introduced (like, well, sister's wedding coming soon, how can I refuse a piece of cake? Or maybe two…), we can adjust the diet according to the goals. It keeps a user being constantly motivated, not only at the very beginning. With those simple gamification features, you can help your patients work on their healthy habits and increase their engagement.
Read also: AI in the fitness industry
Patient engagement solutions – summary
Patient Engagement Solutions aim at opening the door to discussion between a patient and a healthcare provider. As a result, patients are able to schedule and pay via a mobile phone, consider what kind of treatments they prefer, and keep being informed about the status of the course and their health condition. Based on this information, there are plenty of new strategies revolving around risk mitigation showing up. In those challenges, we should spot that modern technologies improve customer experience. Better patient engagement means higher contentment with the services you provide.
This contentment influences your business. Implementation of patient engagement systems raises issues such as: minimizing the number of no-shows, widening the offer thanks to understanding patient's behavior and foreseeing what other treatments can be helpful one day, building loyalty, envisioning marketing strategies, and receiving constant feedback. To make this dream come true, you have to obtain a solid urge to communicate with a patient in a simple, goal-oriented, and data-driven way.
Digitalization of most (even these traditional) services is just a matter of time. And the winners are those who could predict and deliver their reply by the deadline.