When building a digital product, you have two paths to choose: build an in-house team or work with an external team of developers. That being said, in the case of the former, it's important to distinguish between "traditional" outsourcing and working with an external team who acts as your tech partners.
In the following article, we will cover why companies decide to outsource software development. We'll also look at some of the top software development outsourcing trends, including the move from traditional outsourcing to modern tech partnerships.
Why do companies outsource software development?
You've probably heard some stories that happened to a friend of a friend who lost a lot of money on outsourcing and got a product that… wasn't fully satisfying. It is estimated that 50% of outsourced software projects don't deliver in expectations or don't deliver at all. But companies decide to work with external teams anyway. Why?
Developing an in-house software development team, on average, costs around $31,970 and takes 42 days to hire a single software engineer. And that's without taking into account the time, training, and resources you need to put in.
Moreover, it's hard to put such a huge investment in recruitment in conditions of high uncertainty (and that's a daily pain for the majority of startups). Working with a remote software development team reduces the risk of layoffs should the project fail.
So, even though outsourcing isn't a speck of pixie dust that solves all the problems, many organizations choose to work with an external partner to get access to skilled, highly-experienced specialists – with time-limited engagement. This is important, particularly given how difficult it is to secure the best talent at the best rates, especially in today's unpredictable jobs market.
It is also worth noting the change that came after the COVID-19 pandemic. Many companies that were previously reluctant when it came to working with external partners are now deciding to cooperate with external developers. It turned out that working with remote teams wasn't the problem, per se. It was the overall outsourcing cooperation model that failed to meet their needs.
That's why the model needed to be changed.
Read also: IT business partnership
Are there any general trends for software outsourcing?
Companies do not decide to 'outsource' in a traditional meaning. Not anymore.
One of the most important trends for software outsourcing is related to the change of its paradigm – i.e., a shift toward the tech partnership. It's about changing not just what a digital-focused business produces but also how it's built. The best software development agencies put an emphasis on being true tech partners, with a "we're in this together" mindset, genuinely acting as a north star in their work. Instead of selling man-hours of coding and just crossing tasks off of the list, they are ready to take responsibility and manage the entire development process.
Read also: Why is Poland one of the best places to outsource software development?
List of software development outsourcing trends
We'll begin this section by shedding more light on tech partnerships as the biggest of all the software development outsourcing trends.
1. Tech partnership over outsourcing
Traditional outsourcing is usually a transactional affair. Your business provides an agency or freelancer with the data, research, a brief, and hard cash. In return, a developer runs through the brief like it's a checklist of things that need completing. So, while you don't need to perform the coding (and all the other heavy lifting), traditional outsourced teams might be often too far removed from the project. It doesn't function the right way or look exactly as it should. Your vision doesn't match their execution.
A tech partnership works very differently. Think of it as the external arm of your core IT team. Not only do they have the skills, often decades-worth combined, to code your creation – priceless in itself. They can help direct the evolution of the development through an understanding of your business objectives, the industry, and the results of user-testing. A true partnership will be proactive and challenge and improve ideas to create a more refined (and more successful) software experience.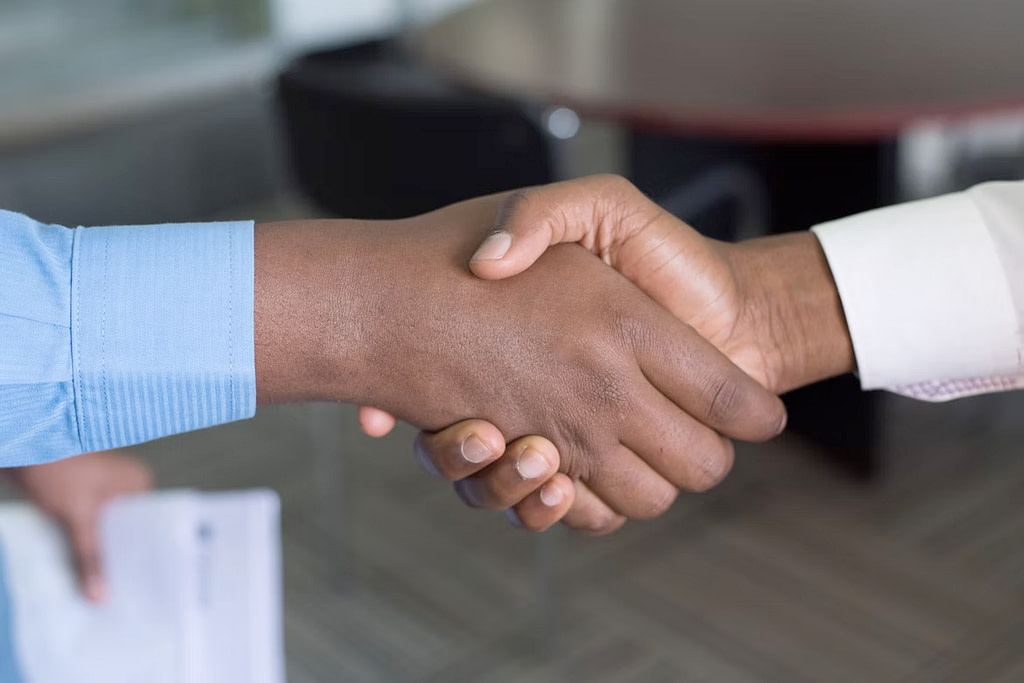 As a result of embedding within your company, a tech partnership leaves you free to expend resources elsewhere, with greater confidence that the end product will be precisely what you need. 
Read also: Hiring vs. outsourcing IT
2. Business focus comes first
It's not just about making great software products. Companies can make the greatest products in the known universe. But if they don't align with business objectives, user needs, and wider industry trends, they just won't have the desired impact. The market is too competitive, too fast-moving for that.
In today's software development world, everything, from the initial concept to the finished app (and all the testing and tweaking in between), must be built around both your business objectives and user needs. Namely:
How a user navigates your software?
What do they want to achieve when they use your product?
Why do they want to use you above everyone else competing in the same field?
This is yet another reason why tech partnerships are outbidding the concept of traditional, task-based software outsourcing. This leads to the next software development outsourcing trend on the list.
3. Developer as a consultant
Tech partnerships are on the rise when it comes to software outsourcing trends because businesses don't just want a gun-for-hire who does whatever they're told – no more, no less. Many businesses just don't have the knowledge, time, or resources to offer that granular level of direction. Also, in most cases, it simply wouldn't work because requirements evolve. Business conditions change, and we get a constant influx of insights from the target market and continuous user feedback, to name just a few.
This creates a huge demand for developer-cum-consultants. To help companies navigate this challenging environment, tech partners bring both their 'physical' skills – i.e., coding the app and/or website – and their 'mental' skills, i.e., guiding and advising through the entire software development process.
As a result, you can think of the developer as a team member willing to leverage their skills to challenge your assumptions. These partners will continuously advocate for profitability and user experience while offering the know-how and data to back up the viability of any solution they build.
Read also: How to find the best IT outsourcing company in Eastern Europe
4. AI is on the table
Artificial intelligence is one of the biggest advances in technology – and one that's only advancing faster and further with every passing year. So, unsurprisingly it has also become a major consideration in software development outsourcing trends.
Users are already familiar and comfortable with using AI, whether it's the smart speakers in the home or imaging apps in their pocket. And firms are finding new applications for artificial intelligence across every industry.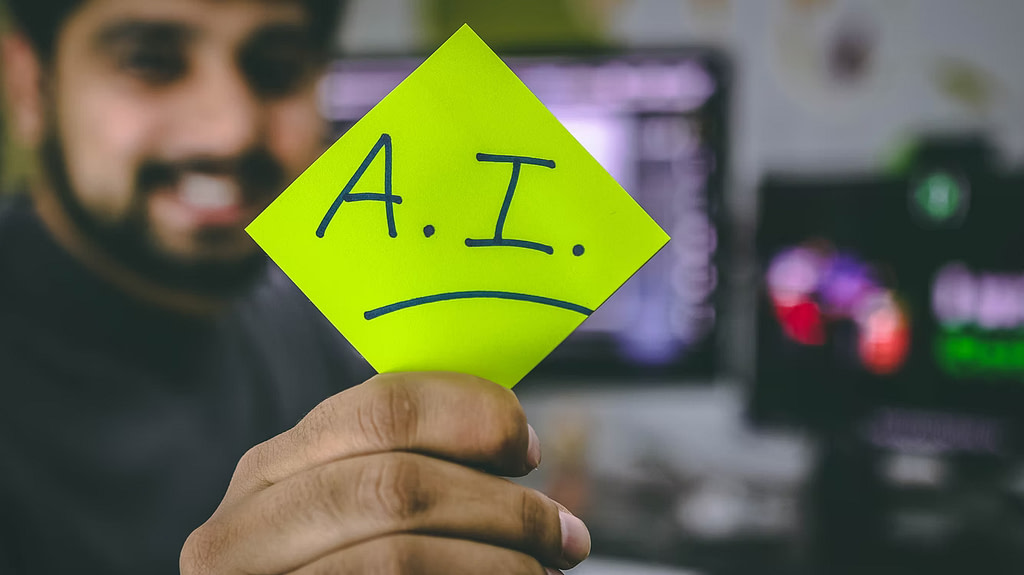 In fact, nearly one in four sales teams already take advantage of AI technology. Meanwhile, 91% of top businesses are investing in artificial intelligence, and 61% of employees say it improves their productivity. AI is the big thing – and looks set to continue its dominance in the coming years. 
So, what does that mean for your business?
Future-proofing your technology is critical. You don't want to be left behind or forced to start from scratch every time a new innovation creates new opportunities (that's an expensive way to stay on top). For this reason, businesses are future-proofing designs, developments, and processes by taking a forward-thinking approach. AI is a prime example of thinking beyond the 'here and now'.
For this reason, companies need to establish tech partnerships with agencies that offer AI development services. Even if your current product doesn't take advantage of it right now. It allows you the flexibility to introduce AI solutions in the future benefitting both business and users.
For example, let's assume you're designing a fitness app that lets users browse the content and join classes of their choice. Fast forward a year, and the amount of content on your platform has now grown, making it hard for users to find their way around the categories. You want to make it easier for them to access the most suitable videos, and one of the ways of doing so is investing in a recommender system. For this purpose, you're going to need to implement a system that leverages AI for predictive analytics and draws recommendations based on your users' previous content-related behavior.
The key here is to make sure that your software architecture can support easy implementation of such a module. Here's where your tech partner steps in, ensuring that your solution allows you to expand so that you can keep the app up-to-date and remain competitive in the future.
5. Measure what matters
Data, data, data. And more data. That's what really counts when developing successful software. It's one of the most valuable areas of investment for any business. It tells you precisely where a business is succeeding, failing, and areas of improvement.
When you start developing your product, make sure you have a clear idea of the project's success criteria. You should be able to answer the question 'what does success look like?' in clear, data-driven metrics. These metrics go beyond 'a number of installs' or 'bounce rate.' Important though they are (all data can be useful if employed the right way), testing and analyzing results are vastly more beneficial to a business in the long run.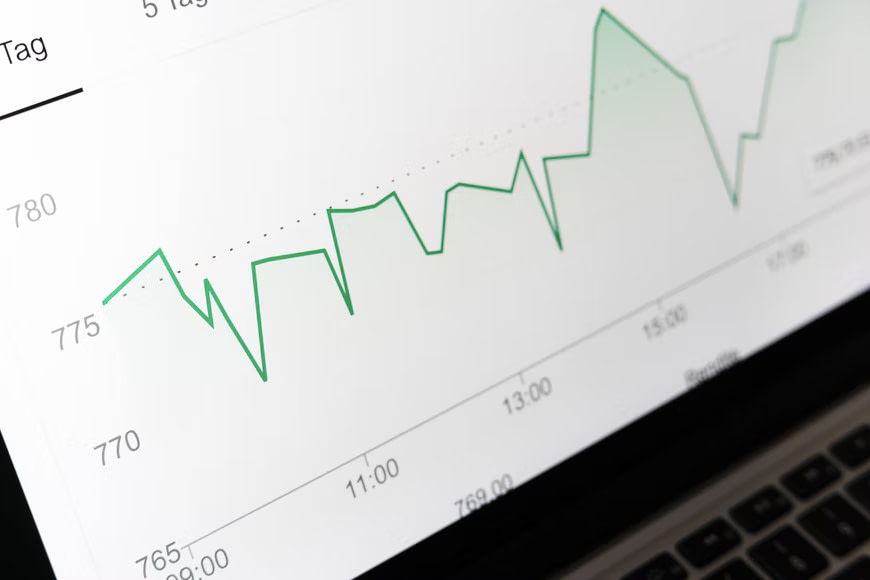 And data is just not an area where a traditionally outsourced company can offer real value. They're just contractors following that checklist you've provided; not experienced in testing what works and what doesn't and how to meet your business goals. 
Little wonder tech partnerships with data-driven development agencies remain one of the biggest software outsourcing trends. Preliminary data can reveal information that determines the best metrics for success. Data gleaned during the process and post-launch can further advance your design.
As genuine contributors to the project, they won't need a high level of control and oversight over their work – they already have the necessary insights and experience in testing and applying the results to build (and refine) a winning product.
Conclusions of software development outsourcing trends
Recent software outsourcing trends show the value of choosing a true tech partner over standard outsourcing agencies or building an in-house team.
In-house teams are a costly investment – time-consuming and expensive to institute and onboard. Especially during the startup phase. This option may be fine for those with large budgets and plenty of time, and an experienced dev team already in place. Even then, companies find it's not always the ideal solution in the whippet-fast world of technology. As a startup, going in-house can seriously exceed your current demands. Especially during the early stages of development.
Likewise, a typical outsourcing company can deliver a product. But only the one you exactly specify. They can code, often brilliantly, but they won't bring anything more to the table. Their job is strictly defined by the parameters you set. Their knowledge isn't for sale. Only their ability to bring a design to life.
That's why consultative development partnerships are redefining the collaborative process.
In order to succeed in a highly competitive market, companies should choose tech partners based on their business needs, users, and the sector they operate in.
Tell us about your challenges
It's time for you to focus on growing your business while we develop your app!
Let's talk