What does a project manager do?
The job of a project manager, according to Project Management Institute's "A Guide to the Project Management Body of Knowledge" is to: apply knowledge, skills, tools, and techniques to project activities to meet the project requirements. That's a very wide definition. The responsibilities of a project manager in real life may vary and be specific to a given environment he or she works in. Some PMs will be involved in working with the budget: controlling the expenses, making forecasts. Others will work more with the clients, making the necessary arrangements, preparing reports, etc. Some PMs will take on the role of a scrum master or product owner. The most important part of being a project manager is still to deliver the product and to actively control the process.
Smooth delivery of the product or its increment requires a series of activities including planning work, managing teams, facilitating productivity, and aligning projects to business others. These are not, however, the only tasks that a PM will have to deal with. As every project is different, the requirements can change as well. What's more, you can't predict and avoid all obstacles.
What are the challenges project managers face?
If you can't predict every obstacle that you'll encounter, can you even be prepared to deal with certain challenges? Sure. Though some difficulties may be very project-specific, there are also some issues that occur quite frequently.
Team management
Team management is not an issue by itself but it does pose some challenges. A team is made up of different individuals and a project manager has to be aware of each team member's strengths and weaknesses to assign the right tasks to the right person. They also have to make sure that everything is well-understood by your team. Do they know what the project requires? Why certain things have to be done? If everyone understands their job clearly, there are no obstacles to starting off productively. A project manager is also responsible for controlling the workflow in the project and, in general, making sure that the team have what they need in order to work efficiently and achieve set objectives.
Communication with the client
It's a well-known fact that communication can get tricky. You say one thing but what is the message that the recipient gets? Clear, honest communication is at the heart of every project. Without being able to talk about expectations, requirements, and problems, you're not able to succeed. It's often the project manager's job to communicate with the client – that doesn't mean the development team is not involved, but the PM facilitates the communication. He or she makes sure that everything is understandable to both the team and the client, that everybody is up-to-date, that no issue is swept under the carpet. Working with a client is not just about getting the job done, it's about partnership and understanding in going towards the client's business goal. In order to achieve that, you need established and clear communication standards.
Reporting
Reporting may seem a very mundane task but it's also a significant part of a project manager's work. Being a client, you can expect to be informed about the progress of your project, the issues that arise along with possible ways to solve these, and the plans for next steps.
Working with our clients, we provide them with all the necessary information on daily basis. After each daily scrum, the client receives a short summary of what has been done since the last daily, what hasn't been done, and what's going to be done. Additionally, the client receives weekly timesheets of their team members. This way, they don't only see the result that the team's work brings – they also see how much time was invested in a given feature. Full transparency is crucial to us and reports are one of the elements that help us make sure we're all on the same page.
Though it seems like reporting is rather simple, it may also get tricky. Before a PM can report anything to the client, they need to make sure that they have all the data needed. And if they don't, they have to investigate. Sometimes gathering all the necessary information isn't all that easy.
Why do we need project management tools?
At this point, I don't think it would even be possible to work without project management tools. The apps that are available are easy to use and reliable, and they help the team be as productive as possible. Thanks to a variety of tools, PMs can manage the team's work in an easier and more efficient way. There's a number of benefits of using project management tools:
1. Easy planning
Project management tools allow you to easily map out all the important steps. They help to prioritize tasks and indicate how tasks are related – e.g. they're sequential and depend on another. Visualizing and prioritizing the tasks that have to be done helps the team save time assigning the work and be more efficient.
2. Efficient task management
Assigning the work is one thing, but thanks to project management boards, you can easily see the status of every task wherever you are. You just sign in to an app and see what tasks are on the to do, in progress or ready to test list – the lists can be customized depending on the project. This practice is not only helpful for the team, but also for the client and PM. Everyone involved in the project can see what's going on, there's no need to make notes about what each team member is currently working on.
3. Good team workflow
Having all tasks in one place helps the team leader stay up-to-date with how the team is performing without having to ask them thousands of questions. If a bigger task comes up, the leader can assign a few members to it, so they can work on in collectively while other team members take care of the smaller tasks at the same time.
4. Shared documents
Having all documents in one place allows all team members to edit and contribute. It's much easier to store all files relevant to a given project in one shared folder than to operate on a number of emails with a variety of attachments.
It's also a good idea to keep a base with contact information so that the team members can get in touch whenever they need it without having to ask the PM for help. Additionally, it's helpful when the PM has access to all team members' calendars – setting up a meeting will be much easier.
5. Precise tracking
With project management and time tracking applications, you can learn how much time is spent on each task. This is not only crucial to the client who gets to know what exactly their team is doing (so ultimately: what they're paying for) but also for future planning and preparing estimations.
The best tools for project managers today
Together with our PMs, we created a list of applications that can help any PM (or, to be honest, just literally anyone) manage their work. Here's the list:
Clockify
Clockify is a time tracker and timesheet application for teams of all sizes. It's extremely easy to use: you just write what you're doing and click the start button. If you forget to track a task while you're working on it, you can add it later and specify the time you started and finished doing it. You can use Clockify in the browser or install the app on your desktop or mobile device.
What's cool about Clockify?
You can easily manage reports, even when you have lots of different projects, employees, etc. It's a simple app for visualizing the time spent on each aspect you want to compare. A huge advantage of this app is that you can choose between many filters: tasks, projects, users, etc. Plus, its core functionalities are free!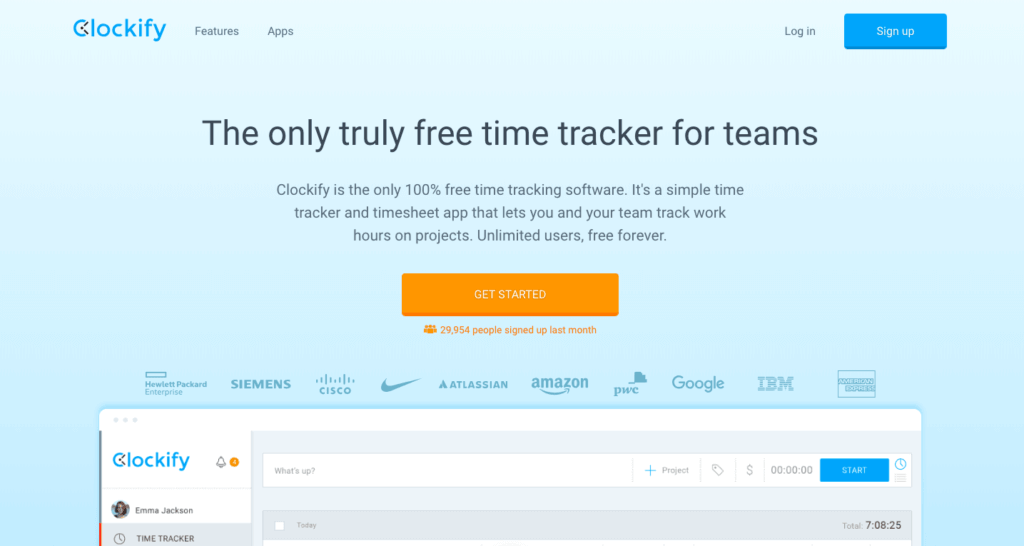 JIRA
Jira is a tool built to help the team plan, track, and release software. You can use it to create user stories, plan sprints, assign tasks, and prioritize work, among many others. Some of its advantages include advanced reporting as well as search and filtering, and customizable wallboards and dashboards. What's great about JIRA is that it gives you a personalized view and there are numerous plugins you can use with it. Disadvantage? It's definitely not the cheapest solution out there.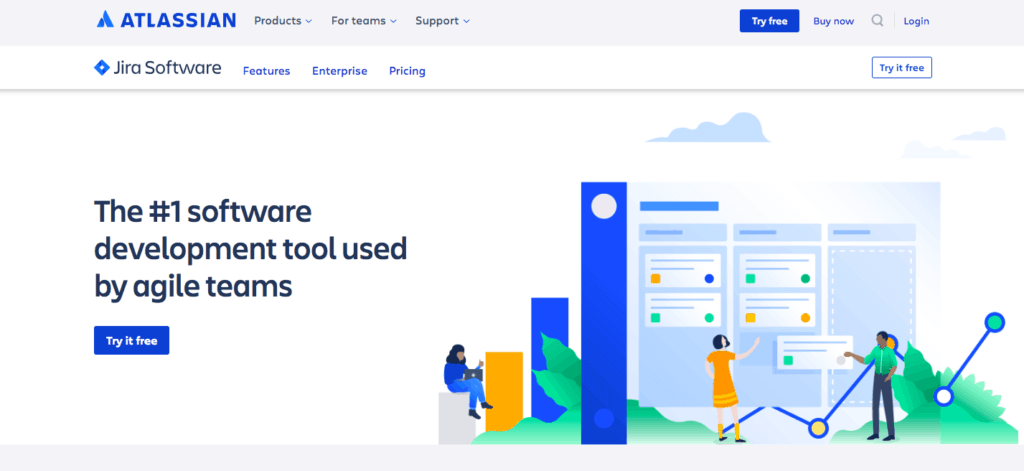 Trello
Trello uses boards and cards to represent and group tasks. The boards can be used to categorize tasks or to track progress. You can easily add a checklist and a deadline to any task. Tasks can be assigned to team members and the app keeps everyone up-to-date thanks to the activity log, in-app notifications as well as email notifications. All changes are visible to all team members in real time. It's very simple and intuitive which makes it really easy to use. You can opt for a basic free plan or choose between two pricing options.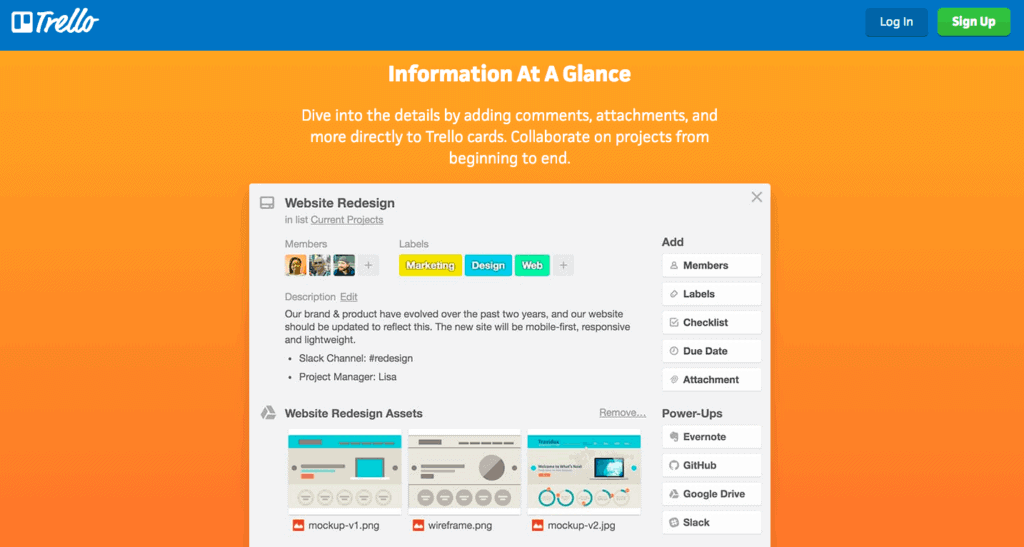 Slack
Instant communication is crucial. Sometimes you need an answer ASAP and then instant messengers like Slack come to the rescue. Slack allows you to create channels and add chosen team members to these or exchange private messages. You can also customize it and use plugins to synchronize it with other tools like Trello. Slack is a simple tool that makes communication much easier. You can also choose some other instant messaging app, e.g. Rocket chat to stay in touch.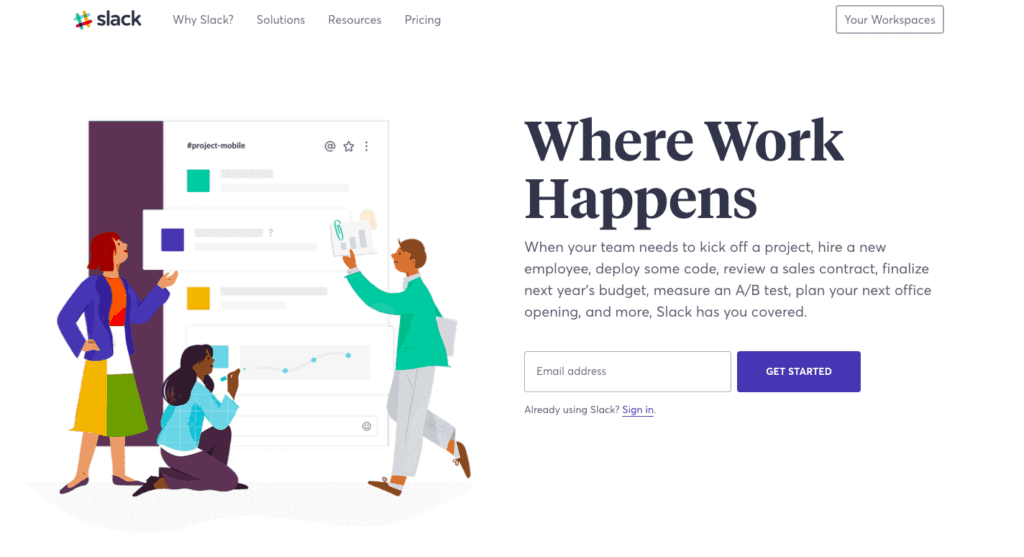 Franz
Franz is a messaging app that combines chat and messaging services into one application. It supports Slack, WhatsApp, Facebook Messenger, Telegram, WeChat, Google Hangouts, Skype, and more. You can add any service multiple times which means that you can easily switch between your professional and private accounts within one app. When you work in a few projects, you may find yourself having not only a number of channels that you need to keep up with, but also with a number of apps that require your attention. Applications such as Franz or Rambox solve this problem, keeping all the chats in one place.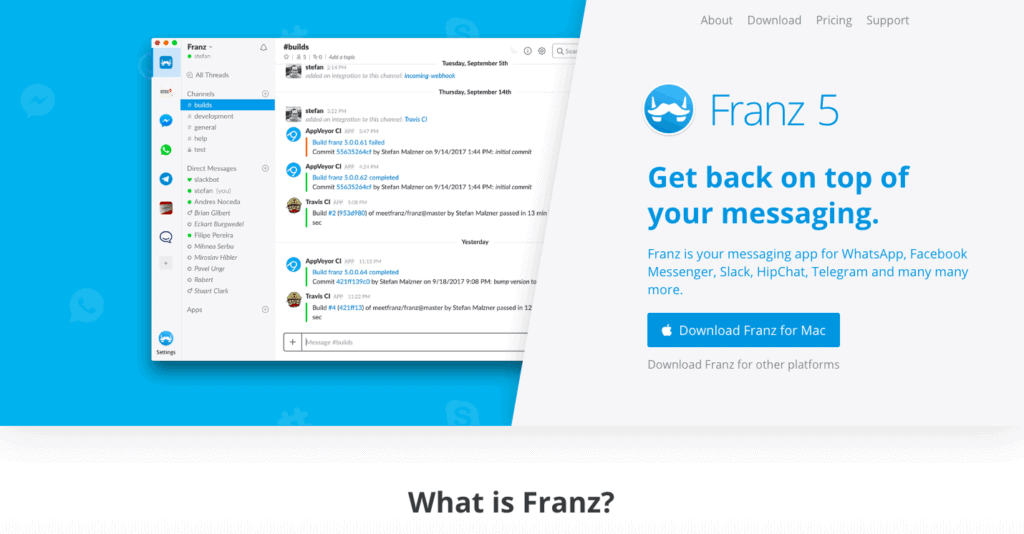 Nozbe
Nozbe is a tool to get things organized and done. It helps you deal with incoming tasks, prioritize them, and manage them within projects. Nozbe can prove really helpful in organizing the PM's work. You can't just rely on your own memory when it comes to all the tasks you have to do. Nozbe allows you to easily create tasks, make a checklist in the task, add links, attachments and pretty much anything you need that refers to a given task. Cool features: setting custom repetitions (e.g. Monday every 3 weeks), colors for managing categories visually, lots of ways to categorize tasks.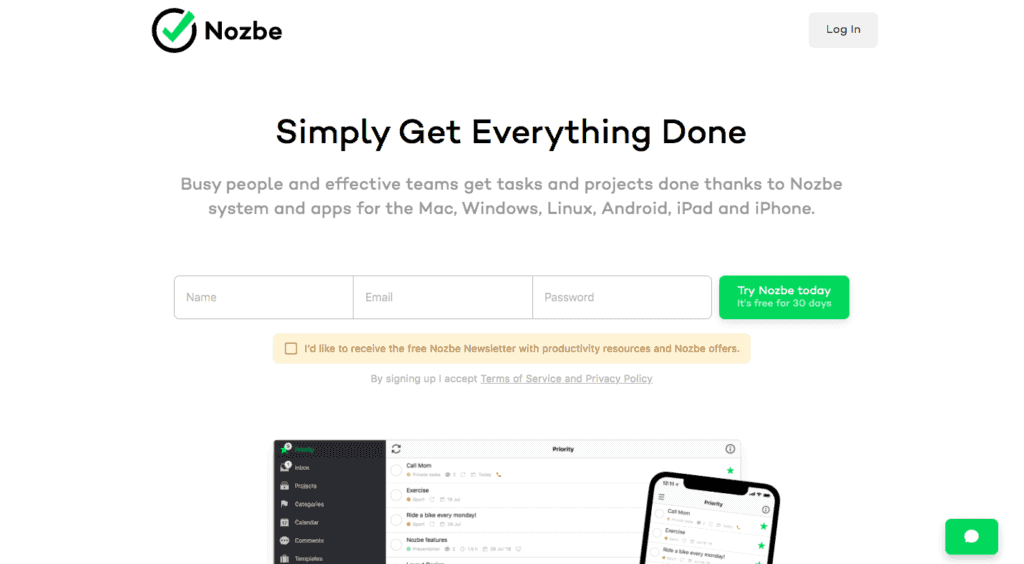 Evernote
Evernote is a note app that allows you to capture and prioritize ideas, make notes, lists, and reminders. It gives you additional space to store your thoughts and keeps you more clear-minded. The cool things about it is that you can access your notes from any device, no matter if it's a PC or mobile. Evernote can be synchronized with Nozbe.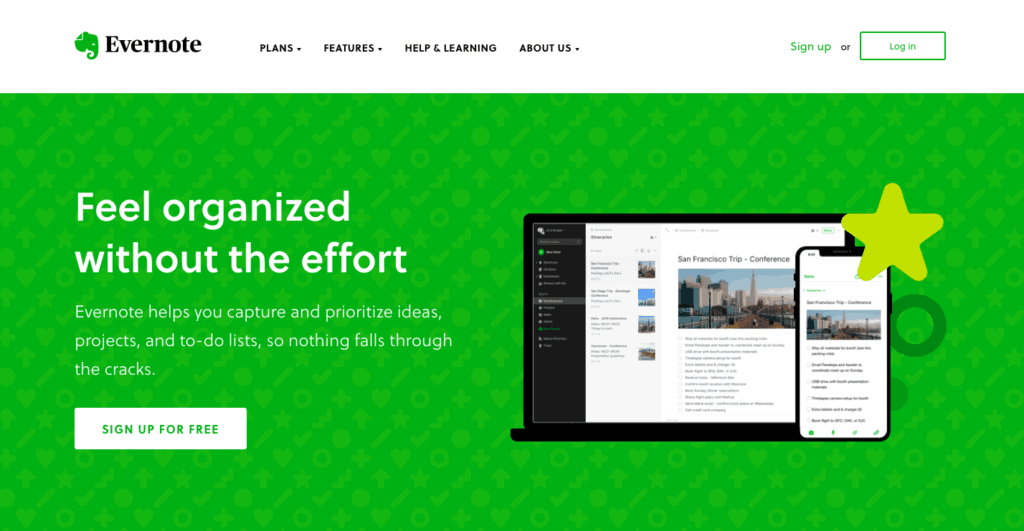 Monday is a collaboration and communication software for teams that syncs all information in a single, accessible hub. It can be used in a variety of ways and customized to your needs. It allows you to efficiently plan, track, and collaborate. You can keep all your conversations, files, checklists, and sheets in one place, visualize your data, plan timelines, track progress. All cool features brought in a form that's very pleasant to the eye. It can be integrated with a variety of services, including Google Drive, Google Calendar, Trello, Dropbox, Slack, Excel, and many more.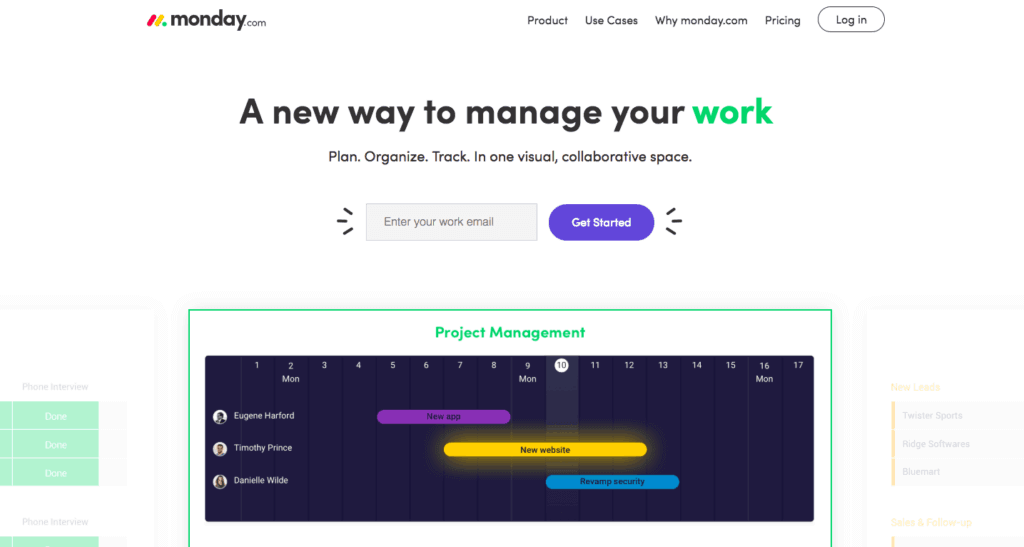 G Suite
Do we have to introduce G Suite or Google Drive? It's just a must. It allows you to keep all the documents you need on a drive you can access from any device. You can share folders and keep all documents related to a project there so that it's easily accessible to all team members and you don't have to search for the documents in your inbox. Using Google Documents or Sheets allows users to collaborate on files in real time. Alternatively, you can use Office 365.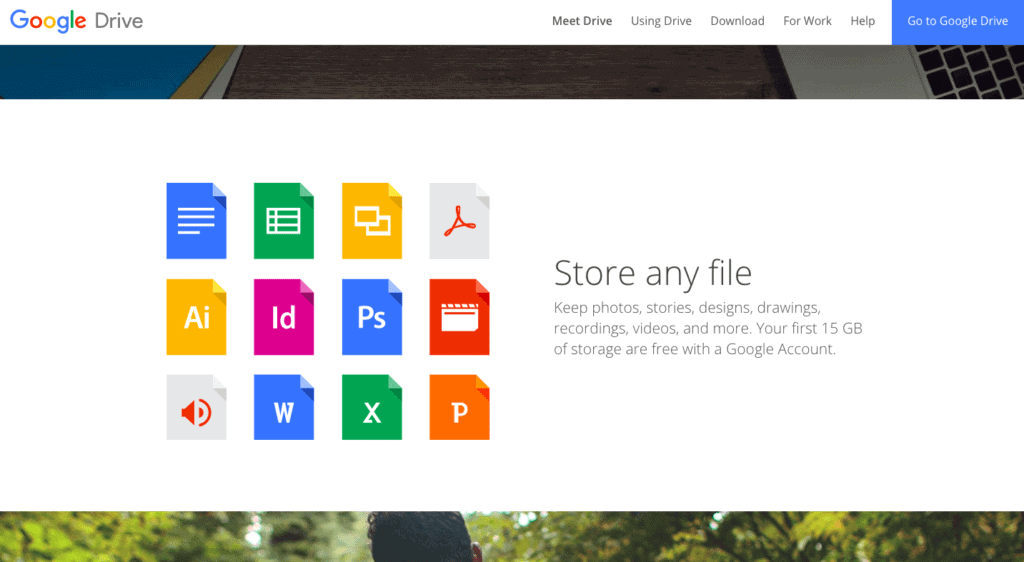 Grammarly
Is grammar all that important? Well, it definitely is if you're sending important emails to a client. Grammarly checks your writing, underlines the mistakes and suggests ways to fix them. It's a simple tool that can save you from silly mistakes. Useful for everyone who does any form of writing, not just project managers.
Tools for project managers – are there more?
The list presented above is only a selection of tools that project managers can use in their daily work to better manage their own work as well as the work of their teams, boost productivity, and keep track of everything that's happening. What are your favorite PM tools?