Artificial intelligence sparks excitement about the future of how we teach and learn. In reality, though, AI has been a part of many e-learning platforms for quite a long time, helping us learn more efficiently. Recently, I've described some of the use cases of artificial intelligence in education – personalized learning, recommendation of resources, automated grading, and prediction of attrition rates, to name a few. Today, we'll have a closer look at real-life examples of successful use of AI in e-learning.
Duolingo
Duolingo is one of the most popular apps for learning foreign languages – with more than 300 million registered users. Called the best language-learning app and one of the most effective language-learning methods by many users, including the Wall Street Journal and New York Times reviewers, it offers free courses in dozens of languages, those constructed and fictional, too. Yes, you can learn Klingon if you wish!
Duolingo's popularity is a result of a number of factors: it being free and accessible for everyone, the game-like learning, the personalized approach, a wide variety of exercises. Duolingo claims that their method is super effective – 34 hours of Duolingo are equivalent to a semester of university-level education. And Duolingo is used at schools, too.
Duolingo dedicates a lot of attention to artificial intelligence and the ways it can be applied to improve education. On their website, you can read about the research they're conducting, e.g. Second Language Acquisition (SLA) Modeling. In this model, they analyzed a history of errors made by learners of a second language to predict errors that they are likely to make at arbitrary points in the future. The student learning data collected by educational apps can be used to drive personalized learning. It's obvious that Duolingo has abundant amounts of data to drive conclusions from. They even state:
AI powers our mission to make language education free and accessible to everyone.
Duolingo utilizes machine learning and natural language processing in a number of ways: predicting learners' word strength, identifying the right sentences to help learners make progress (the right vocabulary with the right grammar), recommending immersion practice documents (translations) based on the learner's progress.
The app makes the entire language learning process personalized, starting with an AI-driven adaptive placement test. Placement tests are something any language learner should be familiar with – a set of questions, varying from very easy to really tricky, that is supposed to help the instructor verify the student's current level of knowledge. There is one problem with these – they're the same for everyone, and that's why they often fail to provide accurate results. Duolingo's adopted a different approach: their placement test is adaptive, which means that every question is related to the previous one and whether the user got it right or wrong. This way, the results are more accurate, and on top of that, the user needs just a few minutes to complete the test – there's no time to be wasted! Burr Settles, research director at Duolingo, says:
The difficulty of the words, the grammar, and the way we present it to you in the test, all play a role to pick the exact configuration so that in less than five minutes we have a really good sense of where you're going to start the course.
Duolingo then serves the learner a portion of new vocabulary and grammar, encouraging to learn every day – making it all like a game, with challenges and rewards. Duolingo uses an approach called "spaced repetition", where language lessons are designed in a way to make students revise previously learned material over longer intervals. This approach is proven to be more effective than cramming everything all at once, and that is crucial to learning a language because it's not about passing an exam – it's about being able to recall what you already know any time you need it.
Since Duolingo allows users to interact with content in a number of ways and get instant feedback, they needed tailor-made tech to go with that. Duolingo's developers use the PyTorch deep learning framework on Amazon Web Services to develop their custom algorithms, including those for non-native speech recognition and classification for automated scoring. Duolingo also uses Amazon Polly, a text-to-speech tool using deep learning in the multisensory instruction exercises such as translation, where the speaker says a sentence and it is shown in a written form at the same time, in listening comprehension, and pronunciation tasks.
So far, we've covered all of the aspects that conventional classroom learning covers: vocabulary, grammar, revising the material, translating sentences, pronouncing words and sentences. But there's another part of learning a language which is overlooked: having an actual conversation. Many learners, especially beginners, are embarrassed to talk to other people, afraid of not making any sense. Additionally, with speaking not being a big part of language courses, the luxury of speaking the foreign language is often reserved for those who can afford to hire tutors or travel. Duolingo's AI-powered chatbots allow students to have life-like conversations and prepare for those that will later happen in real life. Duolingo Bots have gone through some ups and downs over the past years, with the bots being taken down in 2018. However, the bots' website is up now, stating that the service is available for iOS users learning Spanish, French or German.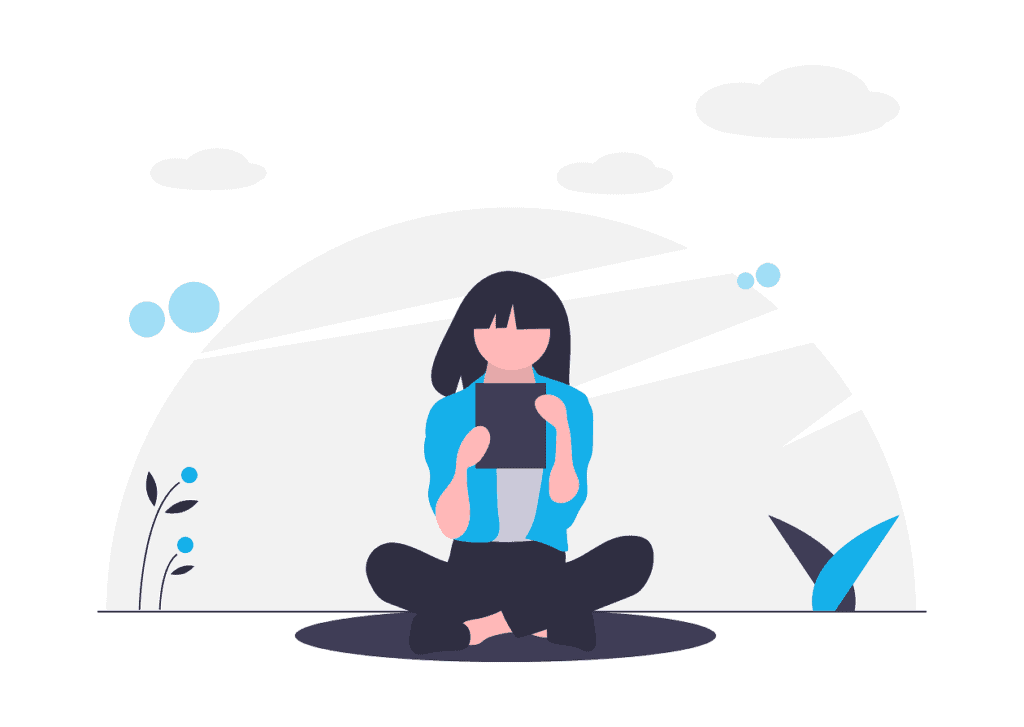 Carnegie Learning
LiveLab, live facilitation tool within Carnegie Learning's MATHia, was named "Best Use of Artificial Intelligence in Education" in the 2019 EdTech Breakthrough Awards. MATHia is a learning engine designed by Carnegie Learning for grades 6 – 12 math learning. MATHia adjusts to each student, delivering personalized learning paths – so it will deliver different learning experiences to those students who are struggling and to those who need more challenging tasks.
The platform provides personalized guidance and assessment that doesn't only tell the students what they got wrong but also helps them understand why they got it wrong. Additionally, the design of the platform ensures that each workspace and problem maximizes learning while collecting data about what students do and do not know at every step. LiveLab is a tool for teachers using MATHia – it allows them to see what students are doing in the software, highlighting each student's progress in real-time, and displaying alerts that help teachers assist the students who are struggling or celebrate the learners hitting certain milestones. Thanks to collecting important information about the students' activity and progress, the platform offers AI-driven course personalization for the learners, while the teachers are provided with insights on each individual student – and that's real data they can rely on, not just a gut feeling or guessing.
Massive Open Online Courses
Massive Open Online Courses (MOOCs) made education accessible to anyone with internet access. As reported by Class Central, in 2018, there were 101 million learners enrolled in MOOCs, with the top platforms being: Coursera with 37 million learners, edX with 18 million, XuetangX with 14 million, Udacity with 10 million, and FutureLearn with 8.7 million. More than 900 universities in the world offer MOOCs courses, including higher education degrees. However, MOOCs are struggling with one major problem: extremely low retention. In 2015, one report on MOOC completion rate stated that only 12.6% of learners completed their courses. But in March 2019, Financial Times reported that a study by MIT found that online courses had a 96% dropout rate over five years. To save the situation, e-learning platforms are using learners' data to help them go on with their education. 
For example, edX tracks user engagement – how frequently learners watch videos and submit assignments. When they see data indicating that someone will drop out, they give them a little push to go forward by sending updates and reminders to complete tasks. Nina Huntemann, senior director of academics and research at edX, says that engagement is 30% higher when students have been nudged. What's more, edX figured out that if learners are struggling with a course, the material may not be worded clearly enough or the videos may be too long. The university partners working with edX later use that data to produce course iterations.
What are the AI solutions enhancing e-learning platforms?
Coursera is currently the most popular e-learning platform, and one that emphasizes the importance of AI in their educational offer. There are university and professional courses in AI for business, digital strategy, machine learning, deep learning, and many more AI-related topics. It was co-founded by Andrew Ng, a well-known AI and ML researcher, professor at Stanford University, who also co-founded Google Brain and deeplearning.ai.
So Coursera will teach you about AI, but how does it use AI solutions in practice? Though it's difficult to find details on the exact solutions they use, even looking at your profile, you can figure out that they have a decent recommendation system in place. To get course recommendations, you can solve a short test where you specify the area of your interest and answer a few questions. After you've done that, you're shown the result, and courses are recommended based on your current level of knowledge. Additionally, the platform keeps track of your on-site activity (enrollment in courses, what courses you displayed) to suggest related courses that you may be interested in. It works similar to the recommendation systems in Netflix or Amazon – where we are served with the recommendations of movies or products, but in this case, the recommendations we get are about courses in the area we're interested in.
AI can also provide assistance to students on a daily basis. Have you heard of Jill Watson? The last name may give it away, and yes, "she" is related to the Watson of IBM. Jill Watson is a graduate-level artificially intelligent teacher assistant (TA). Jill helps students of the Knowledge-Based Artificial Intelligence course at Georgia Tech. Jill was implemented on IBM's Watson platform and first used in the spring 2016 semester.
When Georgia Tech introduced Jill into their course, they run a little experiment: they didn't tell the students which TA is AI and which one is human. They had 2 "Jills" named Stacy and Ian working alongside 13 human TAs. In an article from January 2017, they describe this experiment and their observations on the virtual TAs activity. At the end of the semester, students were polled about who was human and which TA was AI. A little over 50% of them guessed that Stacy was AI and 16% named Ian as non-human. About 10% of the students thought that 2 of the human teacher assistants weren't real.
AIEd – technology democratizing education
Artificial intelligence in education has a variety of benefits: business, academic, and social. It helps make high-quality education accessible to everyone, and allows students to learn at their own pace. AI-driven solutions can answer learners' questions, recommend resources, create personalized curriculums, grade assignments. It can also predict which students are about to drop out to provide them with the support they need, at the same time making sure that the money isn't escaping your business.
For a long time, it's been a popular opinion that education has to be changed – possibly to be individualized to improve outcomes. Now, with the help of artificial intelligence development services, a whole variety of e-learning platforms offer adjustable courses that help learners make the most of their education.